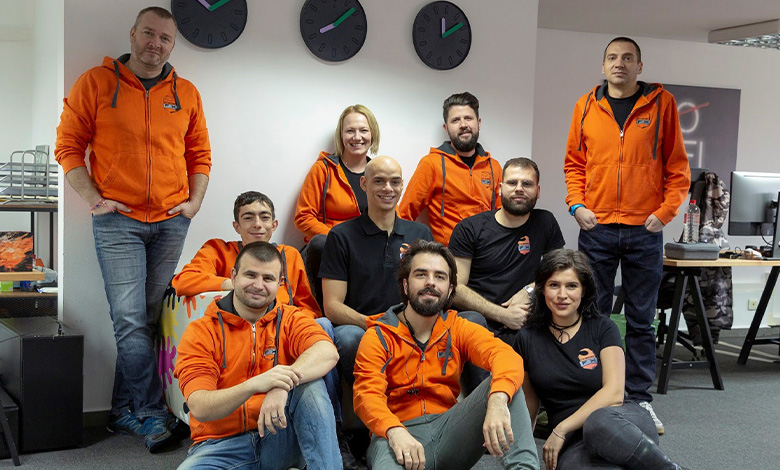 My name is Venci and I am the Mixed Reality Specialist at ImmerseFX Studio – a visual effects facility dedicated to creating augmented and virtual reality solutions that resolve digital transformation challenges and help businesses and education stakeholders build a new generation of content by leveraging professional expertise, synergy and automation.
Our team is our power source. Everyone in the studio is a recognized highly-skilled expert in their own field and contributes to our common goal – delivering high-quality services that captivate the audience by turning ideas into realities.
And I am very happy I have this opportunity to share more about our activities from the last few months and to talk about digital trends that are shaping 2020 and the upcoming decade.
It has been a year that is going to go down in history with global events that showed us how technology can get us through difficult times and can help us build a resilient society. In the last months, we experienced working and studying from home and that showed us new ways of dealing with information and knowledge.
Let's look at virtual reality.
Using a native headset and high-detail assets, this technology provides solutions for industrial enterprises, which were affected by the closing of international borders in the sense that their staff could not travel between offices, present new products and provide sufficient information.
Corporate training for new machines and engineer qualifications can be performed in this immersive environment with special tools which trace or navigate every action of the user. Using their hands to interact with the assets gives the users a vivid experience of practice and the tutor can be there with them to guide and explain in detail, even if actually they are miles apart. With such enhanced and accelerated experiential learning, corporate training can easily be completed way under budget and ahead of schedule.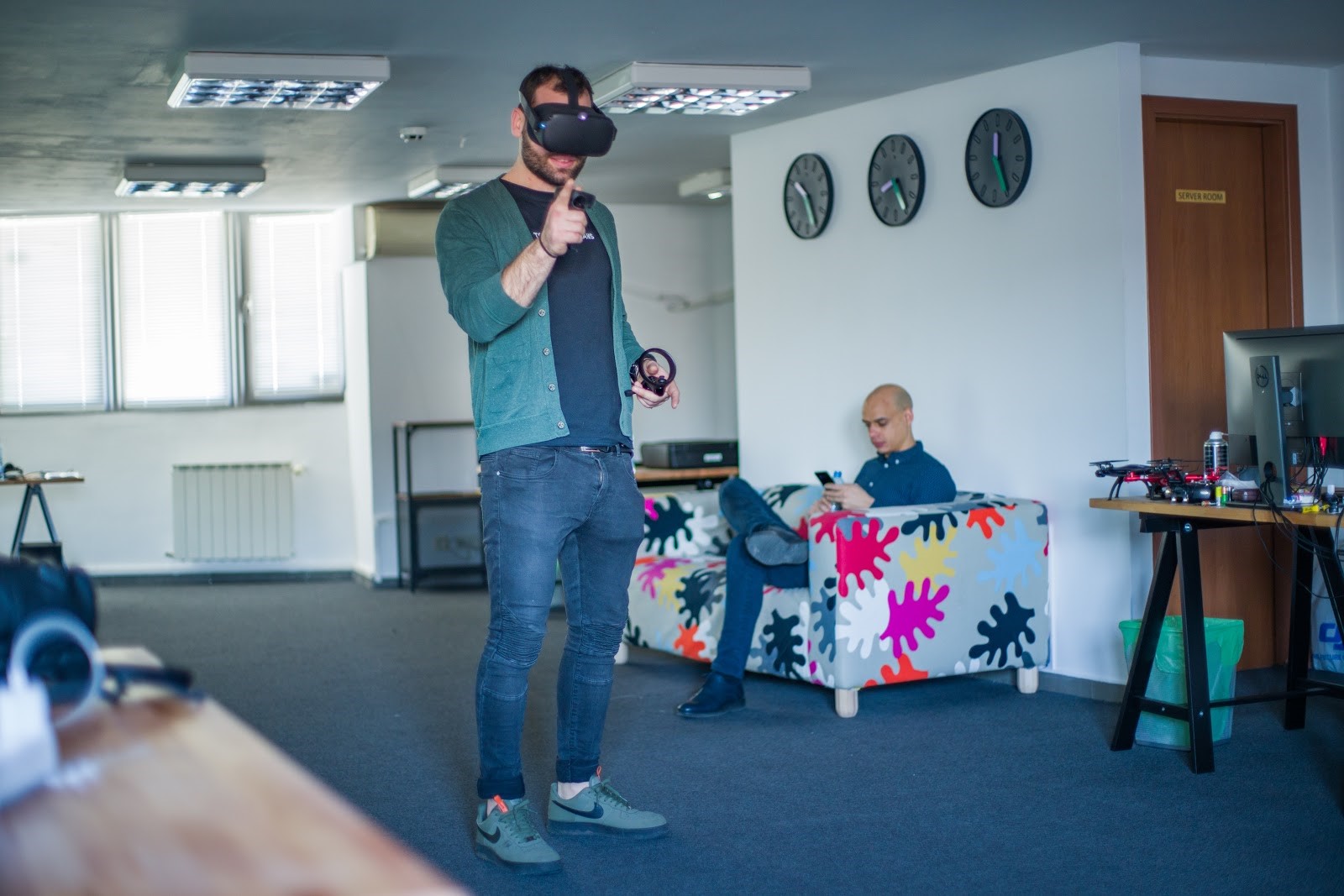 Another example of additional visualisation for better sense stimulation and better engagement is augmented reality.
ImmerseFX and the Association of Student Explorers developed an augmented reality application, which shows human organs, cuts them by axis and reveals a digital microscope sample of the tissue at exact locations. Using a mobile device, the students can place a digital asset of a human organ beside them and physically walk around and explore it. This spatial representation facilitates the learning process and memorization when learning from home and not having access to a digital microscope or laboratory with samples.
Besides the education, medical and industrial sectors, immersive technologies are opening the doors to new markets and monetization opportunities helping to create value across economy and society:
E-commerce is very strongly affected where brands are now creating entire experiences around the product that lead to conversion and purchase through storytelling and interaction.
In the beauty industry instant make-up preview through augmented reality face filters is becoming a user favourite feature.
Art stakeholders and artists are discovering new platforms to showcase their work without constraints like space or risk of damage to artifacts. Cultural heritage is being recorded and shared digitally to online tourists who explore the world from a headset in their home.
Having said all this, it's not a surprise that according to a report by Technavio published in March 2020 the extended reality market is expected to grow by USD 176.74 billion during 2020-2024.
And this doesn't mean that machines will replace humans in the future of work. Instead this human-machine symbiotic collaboration will boost our productivity and make it easier for us to fast forward into the digital tomorrow.
We should not only step on the idea of digitalisation thinking about content. We should do our best to imagine a transformed world with new interface tools that better understand humans and provide a hands-free experience in an interconnected environment. Wearable devices are a reality right now and they will just keep going.
In conclusion, I would like to say that we are looking forward to many ambitious projects to create not only products, but also to train more people and share knowledge and expertise.
We are in a position where we can influence the future for ourselves and the generations to come. Hardware devices are becoming smaller, lighter and faster and we are starting to wear gadgets instead of holding them in our hands. This shift is going to create new interfaces, new habits and new lifestyles. Besides, many industries are begging for just a little push to complete their digital transformation. XR is just the tool to do it.
As a serial start-up entrepreneur and futurist with a passion for immersive technologies and innovation, I believe it is very important to speak out for what we stand for and sometimes amazing things can be achieved. I wish this to all the participants in the European Digital Week.