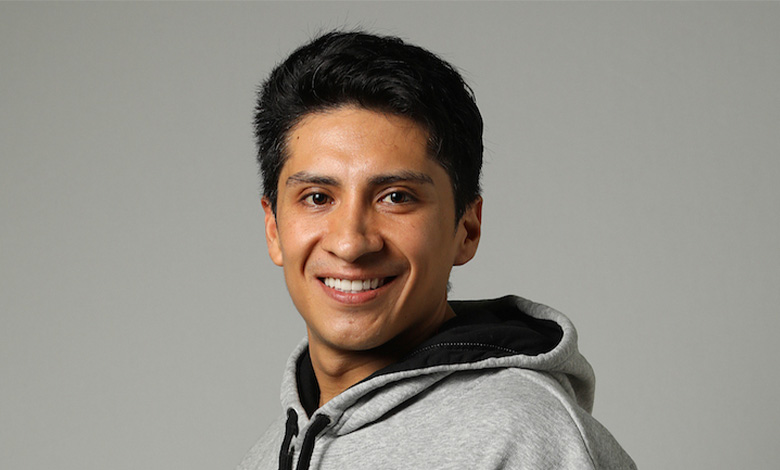 Mr. Arteaga, can you tell us more about yourself?
My full name is Fernando Xavier Arteaga Pozo. I was born in a small town of Ecuador called San Gabriel. Since I was a child, my interests were arts and culture. I used to participate in different cultural activities in my hometown. Later, I moved to the capital, Quito, to start my studies in Cultural and Historical Tourism at Central University of Ecuador.
At early age, when I was 21, I started to work in the City Museum of Quito as a tour guide. After that, I decided to travel around Latin America to discover new ways of living and thinking. When I came back to Ecuador, I understood that the world has issues that can be solved through culture. This is how I started to develop several cultural projects for Casa del Alabado Pre-Columbian Art Museum, Casa de Las Artes La Ronda and Metropolitan Cultural Center of Quito.
Due to the new needs I felt as a professional, I traveled to Spain to study an MBA in Cultural Institutions at the Complutense University of Madrid.  Once these studies were finished, I went back again to Quito and started to work at the Metropolitan Institute of Heritage as a coordinator of Archaeological Museums. I established a new management model according to the contemporary needs, optimizing economic resources and consolidating human talent.
In the last three years, the necessity to know the real driven forces of culture was my motivation to study again. I completed my specialization in Museums and Heritage at the Universidad Andina Simón Bolívar in Quito and later another Master Degree, this time in Cultural Management at the International University of Catalonia, located in Barcelona, where I currently live. 
Here I develop projects of investigation about the real needs of culture sector and how they can be solved.
Why do you think is preservation of cultural and historical monuments so important nowadays? How does culture influence us on deeper (emotional) level?
The preservation of cultural and historical monuments is a priority for the current generations because every element of the heritage keeps millenary histories, traditions and thoughts. 
We have to maintain intact and preserve all the remains in order to construct a better future. It is necessary to take a look at the past ways of life in order to design new models of society, keeping old principles such as solidarity and mutual aid. Only in this way, we will live in harmony with other humans and nature.
Likewise, the role of culture is softening the hardest hearts. Every human being can feel free through cultural expressions. Thus, culture can develop liberating and cohesive societies.
In your opinion, is knowledge of the past (and of the culture) essential to the development of society? Why?
As I mentioned before, we cannot establish a new society if we forget the past. The current world is a result of the processes developed by the forefathers. The knowledge from the past must be an essential tool to build the present and to imagine a better future. We have to learn much from the ancient cultures, in which human principles were based on reciprocity. And I believe this value is being forgotten everywhere.
On the other hand, it is necessary to recognize the mistakes from old societies. Thus, we can avoid acting like them. Long time ago, many negative thoughts have destroyed the diversity and we keep doing the same today. It is being imposed just one way of life, the actual system don't let us see the beauty in other ways of life free of chrematistics aspects.  
Positive and negative features of the past must be the perfect example to reorganize contemporary ways of life.  We can learn from de past that the society adapts to the necessities and culture must be the way to happiness in a new world for humans.
Do you think that digital technologies can be helpful for the preservation of culture? How?
Digital technologies are the best contemporary achievement of humanity. Through technology, everyone can be in touch everywhere. 
Currently, the world is small and possibilities are wide. Thanks to technology, culture has arrived to great masses way better than old times did. I know it is not enough, however it is a window that helps to eliminate barriers. For instance, Latinamerican traditions can be easily related to Asian and they can be in constant communication to create alliances. 
I think that dissemination contributes preservation and technology properties help to spread cultural manifestations. Furthermore, this contributes to the agility of the spontaneous flow of culture.
Do you think that by integrating digital technologies museums can captivate more visitors?
It is mentioned that digital natives are the new generation who moves the world. Analogic systems are disappearing. So, if museums don't want to disappear, digital technologies could be the key to get museums back to life. 
I think museums are an important part of the society because they conserve and transmit knowledge. However, this importance isn't enough because they don't create new ways of understanding the heritage. Thus they could be more attractive to new generations if integrating digital technologies. 
Furthermore, the technology has unlimited possibilities that many museums are starting to use, for example: augmented reality, 3D projections, artificial intelligence and holograms. When exhibitions with new technology components are inaugurated, the market niche for new users will be surely increased.
Finally, I invite cultural institutions and museums to be part of this technological world, which does not stop showing more dynamic and closer tools to new audiences. Fernando-x Arteaga