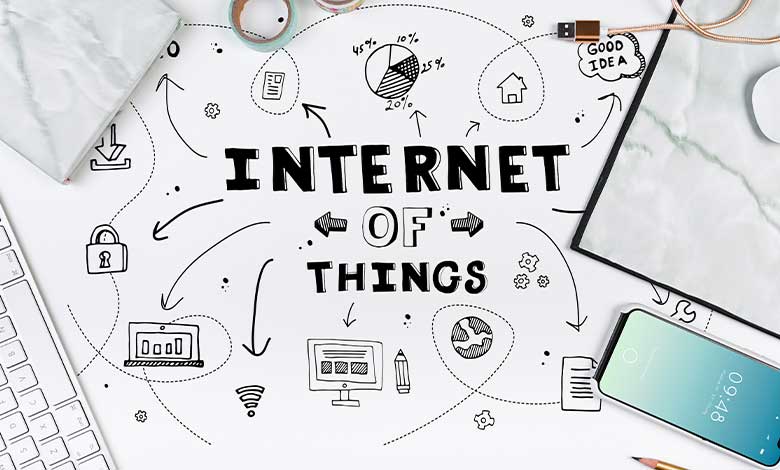 Look at different items in your home. Kettle, vacuum cleaner, glasses are everything that could become someone's future innovative business. We are used to living easier and ready to forget about the vestiges of the past.
Quite a lot has been said about the Internet of things (IoT), but not all people understand how to properly use their abilities in communicating with customers. Currently, IoT is used, for example, in the industrial sector, as well as in infrastructures within the framework of the "smart city" concept (video surveillance cameras, energy or heat consumption sensors, etc.). The use of smart devices is growing in popularity.
The idea of connecting not the computer world's part of physical objects and the network appeared in 1982. It is associated with Coca-Cola. The company created the first vending machine with network access to sell its drinks as an experiment. The machine transmitted data on the status, the number of cans, their temperature, etc. In 1999, a group of engineers from MIT began developing a project to automate the production line for Procter & Gamble. These reports for the first time used the term Internet of Things, still employing today.
IoT allows track and monitors the status of objects on this network remotely. It is easy to integrate the physical world into a computer system for this reason. It includes automation of production processes, robotics, embedded technologies in payment terminals, and ATMs. IoT is also the concept of "smart home", which involves ensuring security and resource-saving for consumers through the introduction of automated systems, and the use of special sensors (such as NFC or QR codes) with a smartphone or mobile application for interacting with physical objects. At the same time, the accuracy of data collection is constantly improving, and the development of the technologies brings economic benefits.
The IoT in B2C is wearables, smart homes, smart clothes, smart TV and different smart devices. The IoT in B2B is drones, smart city, usage-based insurance smart jobs, smart grid, smart factory, Industrial Internet of Things (IIoT), smart well, geolocation marketing, including smart warehouses, and more.
 Marketers should not lose sight of IoT, as it is a new communication channel with audience and the way of user data collection — a new useful industry.
What are the benefits of IoT marketing?
Companies that are the first to present intelligent and innovative solutions will gain customer confidence and a high demand for products. This applies not only to B2C but also to B2B buyers.

Advertisement will become "wiser", as well as more relevant and more personal.

Increasing the number of communication ways. It will include not only phone numbers, emails, social media, but also the products themselves. Could you ever imagine communicating with a customer through the fridge? Or through the car's control panel? Or through a TV or washing machine?

Automation of marketing and routine procedures. Intelligent technology collects data, so you no longer need to perform many analytic operations.
This function is especially relevant for communications in retail. There are appropriate solutions that are already offered. Innovative solutions integrated into products allow you to receive a constant stream of data: how the consumer interacts with a product, what functions it uses, — and based on these insights, change the product, making it more attractive. An ordinary camera that is installed in the store is equipped with technology for recognizing gestures or emotions and processing data received for more accurate data on consumers' behavior quickly. For example, the Intel Retail Sensor Platform uses a special analytic system based on RFID tags placed on products sold in the store, cameras, interactive displays, and digital signage. The system analyses customers' actions, determines portraits, and, based on the data received, makes a personal offer. You take a shirt in your hands and on the screen next to you already offer to buy a tie.
Using the IoT is a great way to upgrade business: the data coming from devices gives new levers of influence on the client base. The introduction of innovative solutions is now, although at an initial stage, in the future they will find more and more opportunities for application, transforming traditional marketing processes and attracting both consumers and manufacturers.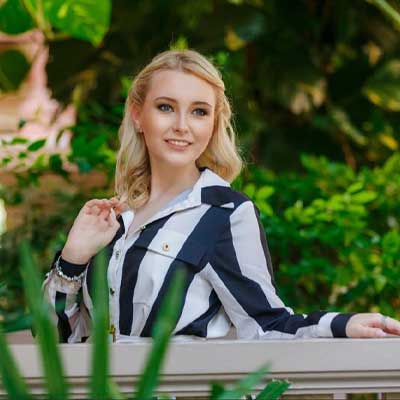 Ekaterina Vronskaya graduated Lomonosov Moscow State University, Faculty of Journalism. Began her professional career in communications in 2017 from a Head of Press Office at the High School of Parliamentarism (the Young Guard of United Russia project) and became PR Manager of PROGRESS Communication Agency in 2018. Since 2019, Ekaterina Vronskaya is being Press Secretary of iMARS Communications and Director of Communications of SPUTNIK Marketplace.