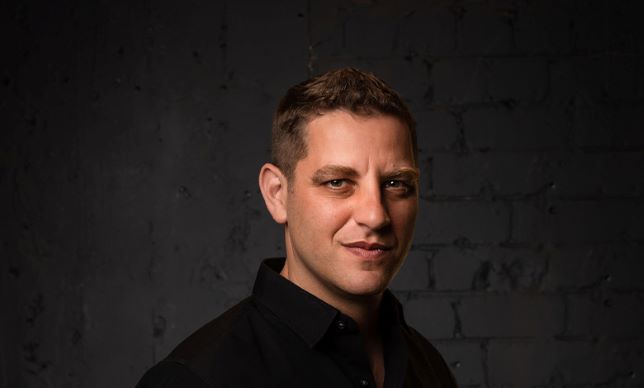 Aviv is a co-founder and CEO of ENROUTE – a start up in the automotive ecosystem. Today we talk about the changes and solutions that are beneficial to everyone. The usage and implementation of data and new technology is a game changer in not only in Automotive but in every industry. Our world is being shaped into innovation and technology heaven.
1. Please can you give us a little background about yourself and your current role? Tell us more about ENROUTE?
Well I come from media, my first chance was in the army, I was sent to be a radio presenter and DJ at the Israel Defense Forces army radio, a bit like the role Robin Williams plays in the movie "Good Morning Vietnam". That was a great starting point, as this is an extremely popular national radio station, so many media people in Israel start their careers there. After radio I moved to TV and was a tech and automotive correspondent on the national TV news. I was a presenter of TV shows and also a co-creator of TV formats, which is a bit like building a startup, only on TV.
When I was covering tech and automotive, I started to cover the mobility revolution, powered by companies like, Waymo, Uber, Mobileye and more and decided to be part of this revolution and not only cover it.
We started ENROUTE with the understanding that the mobility revolution, especially the connected, autonomous and shared sides of it will create a new currency, and that is free time. Тhen we understood that there's going to be a new currency that will be created and that is free time, free for people who become passengers to do many things. And then we saw this research that showed that 20% of all online shopping occur every morning between 7-9 am when people board a train or a bus, a taxi or an Uber. So finally, we created Enroute.
Enroute has developed a personalized, location-based commerce and loyalty plug-in for mobility companies. Enroute's solution is embedded in ride-hailing and mass transit mobility apps for companies such as Uber, Lyft, Deutsche Bahn and others. The service allows passengers to earn rides for FREE as they shop, interact, click and collect items from locations close to their destination. Enroute's smart algorithms create a unique experience for passengers based on the ride details and the user profile. Enroute's location-based commerce layer allows passengers to shop online and collect the orders from shops next to their destination or along the route. This capability is supported by unique data-driven algorithms that tap into inventory systems in real-time.
2. Electric cars and alternative fuels seem to be our future. What are the pros and cons of these solutions?
This is not really my field but the pros are clear, less pollution, less damage thanks to less moving parts, and more sustainable mobility.
I think there's lots of innovation in smart charging and smart materials for batteries, with amazing companies such as Storedot and Addionics.
3. How modern technology can be used to prevent car accidents?
I think that billions of dollars are being invested in amazing technologies. Ladars, radars, ADAS systems etc. all of which are part of this trend towards a zero-accident future. In the meantime, I would also look at companies like MDgo that use the data on the condition of the driver and passenger from sensors in the car and transfer the data to emergency services in the case of an accident and thus save more lives.
4. What materials and technologies do you see having the most potential in delivering cost efficient automotive lightweighting?
Whatever way you can reduce the cost of mobility for passengers will rule in the next few years. We see advertising on cars, tablets with content and even sponsored rides. The future of mobility will be cost effective and even free.
5. What automotive trends in your opinion are shaping the industry?
There were 4 trends that were shaping the industry: Connected, Autonomous, Shared and electric. Even though companies are understanding that autonomous is not around the corner, and coronavirus causes people to avoid shared mobility, I think these trends will only be delayed. In the meantime mobility companies are suffering from tremendous decline in ridership and revenues, so they need to find new revenue streams, invest in the loyalty of users and understand who their users are and what do they need in the time they spend in mobility, that is exactly what Enroute is providing, new revenue streams from commerce, a fresh loyalty scheme and valuable data.
6. What are right now quality components and products for Automotive Industry?
I think that data is a key. We just saw that Intel has bought Moovit for almost a billion USD. Moovit is an Israel based popular free app that provide people with commute planning. Why does the giant chip maker need such an app? The answer is data. Data about traffic, about people's behaviors and new tech startups are providing layers of data. Be it a smart traffic light company that can help municipalities (my friends from NoTraffic), a startup that can help mass transit services utilize their fleets (My friends from Optibus) or a startup like Enroute that helps mobility companies improve the passenger experience through valuable data.
Bonus: What kind of automobile do you drive and how did choose it?
Living in Tel Aviv, I don't drive, but rather ride a fantastic Piaggio Xevo 250, a cool mopad that takes me everywhere without traffic jams.