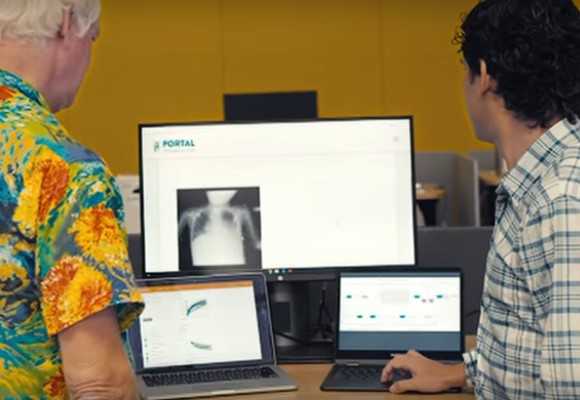 Many rural communities in developing countries have too few medical clinics and doctors. With only prohibitively expensive and slow options for managing their healthcare, many patients in these areas deal with a lack of diagnosis and treatment.
Rafael Figueroa, an entrepreneur from Brazil, created Portal Telemedicina to help address this problem. His company uses advanced technology to drastically reduce the time and cost barriers to quality medical care. Portal participated in Google's startup acceleration program, and Rafael has become one of the program's top global artificial intelligence mentors.
How does Portal work?
With Portal Telemedicina , a patient that lives in the rural rainforest in Brazil can go into their local clinic and get an X-ray. With just a few clicks, local nurses can send the information through the cloud to specialist physicians in the capital city of São Paulo. Those specialists can then give diagnostics to those patients, from 1,000 miles away.
Portal's telediagnostic platform helps doctors give more accurate and fast diagnoses, using artificial intelligence to help diagnose thousands of patients each day. The system double checks all of the diagnostics against the AI prediction and, in case of discrepancy, automatically sends the exam to three other doctors, in order to reduce human errors.  The platform uses more than 30 million exams and health records that the computer can use to "learn" and reference so that it can make medical findings at or above human level accuracy.