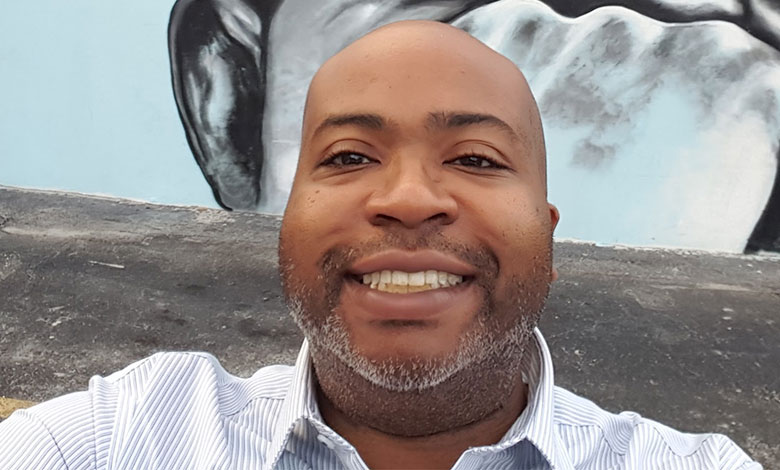 Mr. Brown, could you briefly introduce yourself to our readers?
I am the head of marketing for Risk3Sixty, a cybersecurity consulting firm based in Atlanta. I have been a mission-oriented marketing and communications leader for over a decade. I have a proven track record of developing and executing an integrated marketing and communications plans end-to-end for digital and traditional marketing efforts.
But most of all, I am a father, husband, son, and friend to great people that help me be the best person I can be.
In your opinion, which are the best ways to humanize your brand in the age of social media and artificial intelligence?
The best way to do this is to be human. Today, brands need to show their human side and show their followers they care about people. One of the best ways of doing this is to develop a social plan that includes human elements. I like to use a 5-3-2 approach to social media.
Five posts that are about the industry from experts based on facts or educated opinions. And provide a clear message around what we
What are the best modern strategies to fuel the growth of a brand?
Three promotional posts about your brand. I include links back to content, and AI can be used for these posts.
Two fun posts; this is where I like to show company culture, where the human element comes into play.
Why do you think developing communities is one of the most critical aspects of marketing in the digital age?
Growing a community helps you promote your products and your thought leadership quickly to people who already have an interest in what you have to offer. Having a solid online community can also add value to the service you provide by getting feedback quickly from users. It also creates resources for the client as well as prospects. By sharing content with your community, you can establish your brand as an authority within your industry. Having a large community also has enormous value for your online presence.
How do you define the success of a brand today?
Brand success today is different than it was 30 years ago when it was measured revenue. Today as a brand, the ability to connect with your audience in the most human way possible while still providing a high-level service and high-quality products that solve real problems is the definition of success.
How do you think digital marketing will evaluate in the next couple of years?
Digital marketing will become more agile. The age of agile marketing will measure how efficient an organization is at achieving its marketing goals. There will be a lot more focus on strategy and quick, repeatable, and scalable results. In essence, it's about the speed at which new products can be developed or finessed to capitalize on an opportunity and drive a business forward.