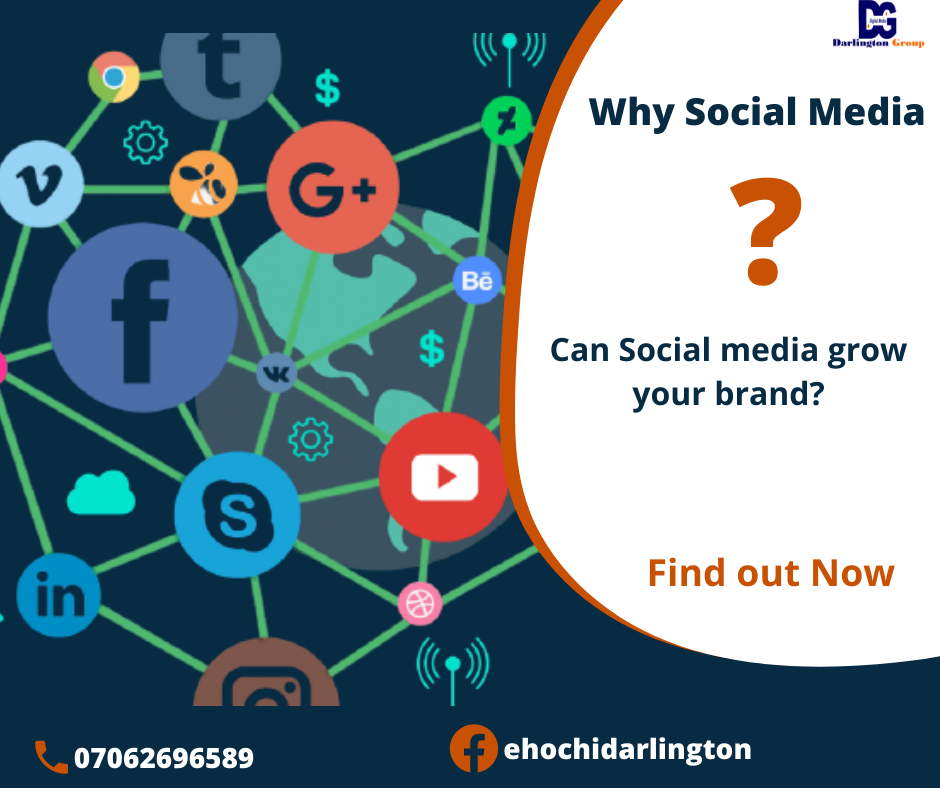 Why  Social Media for Brand

Before I start, I will like to ask a few questions.
Can Social media grow your brand?
All about social media is it for chatting?
First, Social media is a platform used for connecting with your audience to build your brand, increase sales, and drive website traffic. This involves publishing great content on your social media profiles, listening to and engaging your followers, analyzing your results, and running social media advertisements.
Wow! That great
But 80% of people using social media are for chatting only according to Digital Data. Today I will tell you that social media is not only for chatting but for building great brand awareness.
Amazing right, let me shock you a bits
Over more than millions of people have a smartphone and they are collected from one social media to another, which can be your target audience for your brand.
Let get the key right 
Brand awareness
Social media is one of the most stress-free and profitable digital marketing platforms that can be used to increase your business visibility. To get started, create social media profiles for your business and start networking with others. By applying a social media strategy, it will help you significantly increase your brand recognition. By spending only a few hours per week, over 91% of marketers claimed that their social marketing efforts greatly increased their brand visibility and heightened user experience. Undoubtedly, having a social media page for your brand will benefit your business and with regular use, it can also produce a wide audience for your business in no time.
Engage with your customers
Social media is a good way of engaging and interacting with customers. The more you communicate with the audience, the more chances you have of conversion. Set up a two-way communication with your target audience so that their wishes are known and their interest is catered with ease. Moreover, communication and engagement with customers is one of the ways to win their attention and convey them to your brand message. Thus, your brand will reach more audiences in real terms and get itself established without any hassle.
Increased traffic
One of the other benefits of Social Media is that it also helps increase your website traffic. By sharing your content on social media, you are giving users a reason to click-through to your website. On your social account, the more quality content you share, the more inbound traffic you will generate while making conversion opportunities.