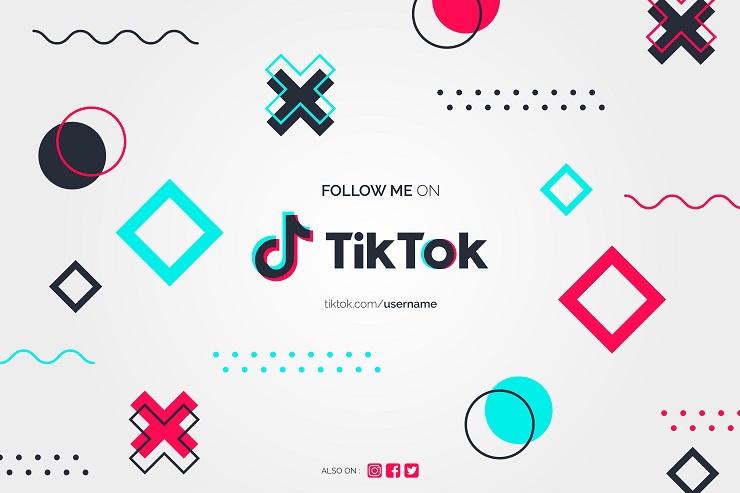 Consumer-generated content has fundamentally changed the way marketers approach content creation – especially in the video realm. But the metrics to evaluate the effectiveness of these campaigns often remain the same: reach, number of impressions, etc. Marketers may want to rethink this approach. What other metrics might make sense and ultimately how will the campaign result in business results for the company in terms of brand awareness, brand preference, and ultimately conversions.. Further, is there anything marketers can do to help such content go viral – meaning a significant number of users on a given platform are sharing the content, spreading it around multiple networks and online communities?
Many assume viral videos are a combination of luck and good timing, but marketers cannot rely on hope or chance for their campaigns to be successful. Viral marketing requires planning and precision, and above all else, to be informed by strong insights. Below are some of the most impressive viral campaigns of late, as well as some tips to help your content's chances of taking off online. 
NYX
For most organizations, Tiktok is a relatively new territory. Cosmetics brand, NYX, recognized that their target demographic, Gen Z, are some of the most engaged users on the app. With this insight, NYX set out to boost brand awareness through a campaign on the video-sharing platform. The makeup giant invited users to participate in their #ButterGlossPop challenge, which asked TikTokers to dance while applying their Butter Gloss lip glosses. 
While the challenge itself centered around a simple idea, there was a significant investment, thought and time put behind the challenge. NYX produced an original song for the campaign and collaborated with five leading TikTok influencers, Brent Rivera, Louie Castro, Mahogany Lox, Avani and Tanisha Coatzee, to increase the challenge's chances of going viral. 
NYX's influencer campaign gathered over 10 billion views and more than 2 million videos were created by TikTokers around the globe in response to the challenge. To measure the impact of their campaign, the company commissioned a survey that heard from around 10,000 participants. The survey found that NYX's brand awareness saw an impressive 42% spike as a result of the #ButterGlossPop TikTok challenge.  
Chipotle
Nearly half of Chipotle's consumer base is comprised of Gen Z and Millenials. The American fast-food chain discovered that 24% of Gen Z order takeout three to four times a week, more than any other generation. With this insight, Chipotle took to Tiktok to increase orders through its app and website. 
On National Avocado Day, Chipotle offered customers free guacamole for purchases made through the Chipotle app. They asked Tiktokers to film a rendition of Dr.Jean's viral 'Guacamole Song' and share it to site with the hashtag #GuacDance. Chipotle enlisted the help of influencers like Brent Rivera and Loren Grey to promote the challenge. 
The challenge saw 250,000 Tiktokers submit videos with #GuacDance, generating over 500 million impressions. Not only did the challenge lead to a digital sales record for Chipotle, it also became Tiktok's highest performing endorsed challenge across the United States. 
Chipotle is a great example of a brand that understands its consumers through and through. They know that Gen Z is digital natives and that ordering food online is not the only natural for Gen Zers, but is the first option for them. WP Engine's latest Gen Z report reveals that 63% of Gen Z believe in online shopping dominance. In the next decade, Gen Z expects all shopping to take place online, leaving brands like Chipotle well placed to excel. 
While the insight behind a strategy is important, there are also a number of initiatives marketers can take to assist a strategy's chances of going viral:  
Partner with the right influencers
Each social platform has its own unique set of influencers. Influencers on Instagram are not as influential on Tiktok, and influencers on Youtube are not as influential on Instagram. This is because each social platform has distinct purposes. Do some research and uncover which platform your target audience uses most. In the examples above, you will notice that NYX and Chipotle collaborated with multiple influencers. This is another way to ensure your target audience is hit by the same message multiple times. 
WP Engine also found that 82% of Gen Z are more likely to trust a company if they use actual customers in their ads. The report also revealed that Gen Z trusts the opinions of online reviews and recommendations 33% more than those of their own family and friends. When considering influencers, be sure to reach out to those who are already advocates for your brand or who might have an authentic interest in your products or services.   
Timing is key
The consideration of timing is two-fold. Firstly, ensure content is edited down as much as possible. Tiktok videos are 15 seconds long, and for good reason. With so much content online, users are more willing to digest a 15 second video than a three-minute video. It's about communicating sharply and concisely. The shorter your video, the better. 
Secondly, ensure you're sharing content at the right time. It is recommended to share content earlier in the week as many users use social media as a weekday distraction. On weekends, social platforms see a dip in user activity as users spend their time doing activities on their days off. Once shared, videos only have a few days to go viral before they are buried by algorithms, so it's always best for content to be shared on a Monday or Tuesday to allow momentum to build throughout the week.
Open source your content
The above examples are both centered around user-generated content. That is, encouraging users on a platform to generate content for your brand. Not only does this mean users are sharing your content, but they are actively getting involved in sharing your messaging. 250,000 users got involved with Chipotle's  #GuacDance video for National Avocado Day. That is an unfathomable number of users spreading Chipotle's messaging to their own networks. 
Drive social traffic back to your website or app
Everyone loves the spike in awareness that can result from a successfully executed social campaign. However, savvy marketers will ensure such awareness results in sales. One of the easiest ways to ensure new customers come to explore your brand is to embed social media activity right on your site. For instance, if your company site is built on WordPress, dozens of plugins exist to help you display beautiful and responsive galleries on your website from your TikTok account (or any other social media platform for that matter).
Great marketers will leave nothing to chance. A little extra work can ensure your content or campaign not only goes viral but delivers a clear business impact. And especially, if you're targeting Gen Z as a brand, by tapping into their instinctive desire to co-create alongside your brand and their desire for authenticity there's often no better way than to take advantage of your social platforms. Just remember to ensure it always drives back to your business.