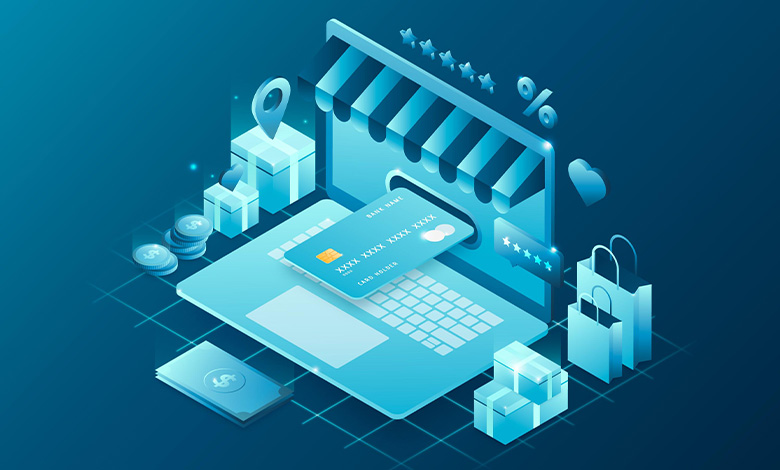 Petar Dyaksov agreed to share his expertise and write this article specifically for Ditech Media. In it, he explains the specifics of the various channels and how to build your eCommerce marketing mix.
Nowadays eCommerce is one of the fastest-growing sectors because it offers huge benefits for both the online merchants and the clients. Especially after the pandemic of COVID-19. However, it is becoming a very competitive sector. In order, to stand out of the crowd, you need to find the most suitable channels to promote your online store. Unfortunately, one channel might not be enough to gain all benefits you can get from your online business. For that reason, you need to master your eCommerce marketing mix.
It is essential to have your own online store to achieve better results. It is not enough if you use only marketplaces like eBay or Amazon to sell your products. In the long term, it is so much better to have your eCommerce shop, because the customers that you acquire will be your own, not customers of the external platforms or marketplaces.
If you are wondering how to build an effective marketing mix, this article can be helpful. We are going to go over the most popular channels right now and some quick tips about what strategies are working at the moment.
Social media
Probably the first thing that comes to mind when you think of marketing mix is social media. That is because social media is a very important factor, especially Facebook and Instagram, which are widely used for eCommerce businesses.
If you want to build your social media presence, you can begin by posting interesting content for your target audience. Therefore, you will be able to generate more followers and engage more potential customers for your business. Undoubtedly, it is a powerful channel that plays an important role in your marketing mix.
Unfortunately, posting content and hoping to get new customers organically may not be enough. For that reason, it is also necessary to use Facebook advertising. The good news is that Facebook allows you to distribute your ads to Instagram as well. This is beneficial because you can create and run ads on both platforms from one place.
Also, it is crucial to use Facebook Pixel. Thus, you are going to help Facebook to better target your ads. It is a helpful tool that will find the right customers for your business.
When creating ads, it is better to have different types: for reaching new customers and to promote your products to potential clients or people who have already engaged with your content, visited your website, added product to the virtual Shopping Cart and etc. One of the very well-performing types of ads for eCommerce is dynamic product ads thru Facebook product catalogue. Also, they are performing great even for retargeting visitors of your website, as well as, entirely new audience.
Google Ads
Of course, Google is an essential part of the marketing mix, too. For many eCommerce businesses campaigns with well-prepared keywords campaigns in Google Search pages would could drive targeted traffic and sales to your online shop. You can also use some great options for online shops such as Google Dynamic search ads and Google Dynamic product ads. Google allows you to make good targeting to Google Display network. In terms to get the most of Google as channel, it is important for you to implement SEO strategy.
Search engine optimization (SEO)
It is already hard, and it will become even harder to get your website ranked on the first page of Google for relevant searches. Furthermore, it is expected that paid ads will become even more expensive in time. For that reason, optimizing your website for search engines is a long-term strategy which is more stable and could give huge results and also sales.
It is necessary to have your website well-optimized on-page. This includes factors like the website speed, usability, meta titles and meta descriptions for all the important pages, as well as, having a logical URL address structure of the categories, subcategories and products of your online shop
Of course, another major part of SEO for eCommerce businesses is content. Especially when you are offering branded products that many other e-stores also sell. For that reason, it is vital to create unique content to make your product more visible and generate more traffic and clicks. Nonetheless we have to promote our online shop and to
Content Marketing
As we already mentioned, content marketing is also a significant part of the marketing mix. It can help you be more successful in terms of SEO and to better position your online store organically on Google.
You can create different types of content to achieve better results. For example, video content can help you become more visible and engage visitors. Reviews and unboxing of products is interesting video content that potential customers could find useful and can also be distributed it in YouTube. You can also include a blog on your website and fill it with interesting and useful information for your target audience. Even better, these unique and quality articles might be ranked very well on Google.
Email Marketing
Once you generate a solid customer base, email marketing becomes a powerful channel. Those are the people who want to receive your newsletter, discounts, promotions and special offers. Here, it is very important to keep this audience engaged. In terms of ROI (returning of the investment), email marketing is still one of the top channels.
Have in mind, that it only works when you have a sufficient data. In terms of GDPR, businesses operating in the EU must find an audience that has agreed to receive this type of promotional emails.
Once you have more data, find a way to make your emails more personalized and offer specific promotions for each customer group. Another great option is to think about creating a loyalty program. That way you can increase the frequency of the purchases you receive.
Browser notifications
Browser notifications are another alternative that is still working well, especially when you are offering big discounts for Black Friday or Christmas holidays. It is a good way to send messages directly to your customers and notify them. Also, it is not very expensive and at the same time, your message goes directly to the people who have agreed to receive such notifications.
Influencer Marketing
Last but not least, another option you should consider to include in your marketing mix is influencer marketing. It is still an effective way to promote your products and to increase brand awareness. In case you decide to work with an influencer, do not immediately search for people who have a million followers.
To achieve great results, you need to find an influencer who has an audience similar to your ideal customer of your online shop. If you find such influences and if they have the potential to create compelling content and engage their followers, then you have all the chances to turn these people potential into real clients.
There are different types of promotions you can create when collaborating with influencers. One of the most popular are giveaways and you can use them to gain more followers in your own social media profiles.
Working with well-recognized bloggers can also help your website SEO. If they post a link to your e-store in their blog or video, it increases the chance for better ranking on Google.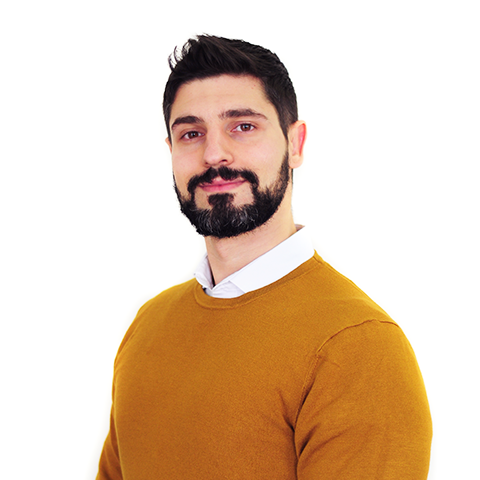 Petar Dyaksov is managing partner at Tendrik – a performance-driven digital agency with a team of around 25 skilled specialists. He has more than 10 years of experience in e-commerce and digital marketing for around 8 years. His experience in this field have helped him successfully create and manage several businesses of his own.