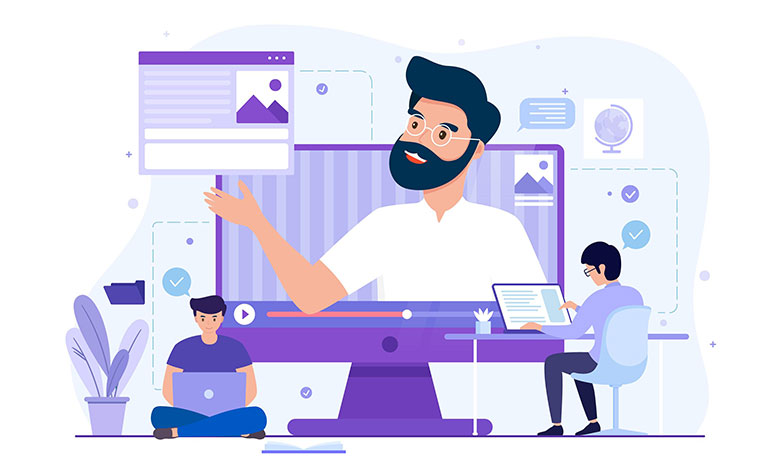 Many education institutions had to reinvent the way they deliver learning modules when the COVID-19 pandemic hit, by pivoting from offline to online classes. As remote learning continues to play a critical role and becomes the new norm, we are expecting to see accelerated adoption of hybrid learning.
Hybrid learning, as its name suggests, gives students the flexibility to attend in-person classes or join education sessions virtually.
While studies have shown that 91% of learners believe collaboration is key to learning success, this can be tricky for educators teaching groups of 30 or more people – especially for virtual learning. Armed with the right tools and the latest innovations, online learning can be just as engaging as face-to-face. 
For educational organisations looking to future-proof their business model to adapt with the times, it is critical to choose the right e-learning platform.  
The ability of a teacher to interact with all students at the same time is critical. Many video conferencing solutions limit the number of people you can see on the screen, resulting in reduced eye contact, interactions and engagement. 
Advanced e-learning solutions, such as WeConnect, allow teachers to see all students' faces at once. These solutions also take engagement a step further by supporting educators to deploy single-question polls, split screens, share content and present via an interactive whiteboard. These tools can even provide session engagement analytics, so you can track the participation rate from students to see what content resonates best. 
Equipped with the right technologies, education institutions can effectively create a conducive and collaborative peer-learning environment virtually – enabling students with more agile and flexible learning opportunities to thrive now and in the long run.
Claudio Cardile
Managing Director of Barco Australia and New Zealand