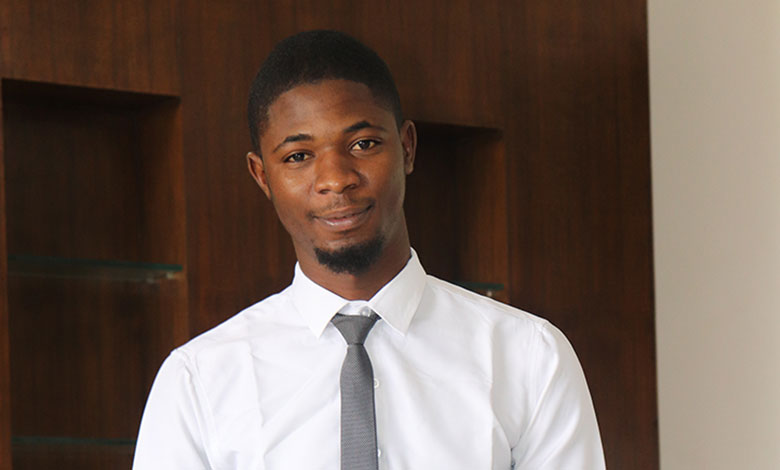 Mr. Inusa, please introduce yourself to our readers:
My name is Ibrahim inusa, Blockchain developer, software developer, and Researcher from Nigeria who appears in many international conferences presenting research papers and dialogues on technologist and innovations, with in-depth knowledge of Deep learning, also a diploma graduate in information technology branch in Moddibo Adama university (MAUTECH) of technology yola and currently studying bachelor degree in information technology at Marwadi university Rajkot Gujarat India 2019-2023.
In your opinion, how can blockchain technologies help us in our everyday life? 
A block chain technology being one of the emerging technologies of 21 century has impacted the advancement of mankind and since the inception of this technology it has enhance the financial and security tech ecosystem that apply to our daily life and it still have a horizon of sustainability and advancement to offer, for bettering our daily life specially at this age of science and technology.   
And In my opinion blockchain can helps in the following areas in our daily life more than any other technology presence so far. And these areas are Eliminating Fraud Risk, Transaction Anonymity, Lower Operational Costs, and Immediate Transactions and in other hand it does have potentials usability on large scale that our governments and businesses can able to relied upon.  
This powerful potential usability of blockchain includes national identity management, healthcare, internal revenue monitoring, voting, secure financial services, and registries.  
Can you give us an example from your practice for a time when you had difficulties and how did blockchain technology help you overcome them? 
I feel of needing blockchain technology in my current activities as a student and research at times when I need some digital tools, platforms and applications that require my Identity cards and personal data but being in the world of surveillance capitalisms, a times I'm not comfortable in putting my data on some platform which restrict me form the accessing to what I'm looking for.  
But with the help of blockchain identity management system I think the door for wrong used of data will be control. 
In your opinion, can cryptocurrencies be developed and used in more economically unstable countries?
Developing and using crypto currencies in countries which economic aren't unstable can solve some problems personally for others within such countries, example it will open a Access To New Customer base and involves the bankless community to access the digital transaction and many more but it do have it backlash to economy of such countries for being unregulated currencies that will result to promise unrealistic returns causing financial losses to the public. 
And among the priories of such countries is to make their economic stable. And I think for this they most involve in adoption of this advancement and chest it future by applying the regulations policies and strategies to it in other to strengthening the economy of their countries.  
Can you tell us more about the blockchain sector in Nigeria?
When it comes to blockchain technology sector in my country Nigeria, there is National Digital Economy Strategy and Policy 2020-2030 which aligns with the 8 pillars of the 'DIGITAL NIGERIA' Roadmap of the Federal Ministry of Communications and Digital Economy (FMoCDE). It is also a key enabler and driving force for adoption of the current digital age emerging technologies to drive a digital economy of the country. 
And By exploring the potentials of blockchain technology, identifying it as a development tool beyond crypto currencies the Federal Ministry of Communications and Digital Economy have mention on its National Adoption Blockchain Strategy draft that "Nigerian government cannot ignore this global development if the nation must accomplish her dream of becoming one of the top 20 economies in the world." 
And it further highlight A survey was conducted in 2019 on over 70 blockchain start-ups in Nigeria by Blockchain Nigeria User Group, an active community of blockchain developers, investors, entrepreneurs, crypto traders, and enthusiasts.  
The survey conducted among the start-ups revealed that these Blockchain journeys were clearly riddled with challenges skewed towards adoption than implementation.It shows that companies had ventured into blockchain in different operational landscapes with more emphasis on finance, trading exchanges, wallet services and blockchain education, amongst others." 
For this Nigerian financial sector witnessed a significant spike rise in blockchain adoption since early 2016 with people venturing into virtual currency trading. This took financial regulators unawares and caused panic amongst them with several Investment Schemes surging into the market. These schemes took advantage of Bitcoin's wide adoption to promise unrealistic returns causing financial losses to the public.  
The events had caused a cautionary note being issued to the public by Nigerian government agencies like CBN, SEC, NDIC and EFCC to be careful about getting involved with Virtual currencies.  
Thereby Nigerian government had constituted "The National Forum on Virtual Currency" in June 2017, with National Adoption Blockchain Strategy (Proposed draft) and the primary objective of the Nigerian Blockchain Adoption Strategy is to identify and utilize the opportunities provided by Blockchain technologies to strengthen the country's security on cyberspace and stimulate the growth of the economy. 
This blockchain adoption strategy also aims to promote Blockchain technology in Nigeria and help in mitigating the risks regarding its implementation by government agencies, and corporate organizations.  
And the strategy support the government to unleash the potential of blockchain and distributed ledger technologies (DLT) in the country, by supporting the digital transformation in several sectors and preventing risks related to their use. 
Now the progression of blockchain adoption is beyond the anticipation and for the government, the concern has been on how the technology can be used to foster healthy growth of the nation's digital economy and safety which is amazing move. 
What do you think is the future of money?
While as for the future of money I like us to revisit what the Soulaima Gourani, Public Speaker, Author, Board Member and Adviser, says about the future of money in which he said " Money as we know it has only existed for a relatively few years – the first banknote was printed in France in the 17th Century. More, recently, however, currencies have started to disappear; more than 600 in the last 30 years, and the trend continues " 
And they must be a replacement of those currencies which simplifies the mobility and accessing the currencies to such the use of credit cards has dramatically increased in recent years. VISA and MasterCard have a share of more than 80% of the global credit card market, and this situation can be viewed as a regular oligopoly (feel free to disagree).  
However, a new and more comprehensive system is rapidly developing: mobile payment solutions. New technologies are providing new ways to make payments and transfer money via mobile phones, apps, Bluetooth solutions, and so on. 
Also the crypto currencies are flourishing in our markets rapidly and the adoption are progressing in some countries and if the crypto currencies remains conventional among people it will make a radical shift in the future of money.