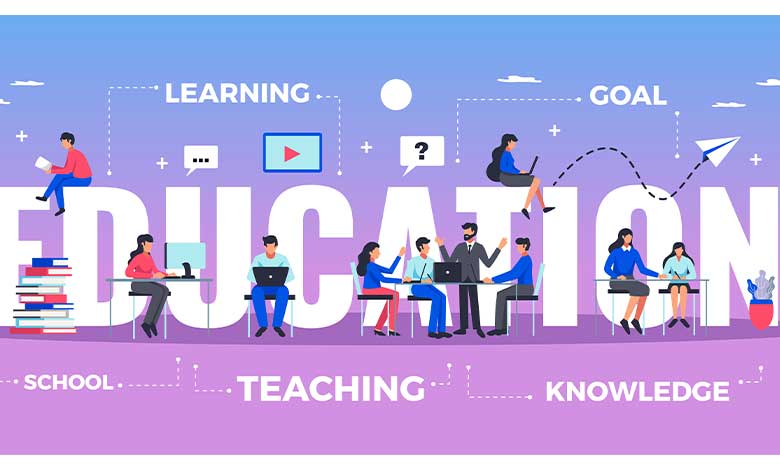 Using technology is a powerful tool when executed correctly. It can allow educators, and students alike to explore new ideas, teach and learn in different ways, or augment what is already being done by resting on technology.
Virtual reality is an emerging way of achieving this outcome. 
When it was first introduced, it largely consisted of augmenting or allowing the viewing experience of something in 360 degrees, or a virtual reality gaming environment. It was a minor addition to the available education technology in the classroom.
Today, however, virtual reality is allowing teachers to teach existing tech topics, in addition to programming, coding, animation, engineering and design in a more pragmatic way.
Students can create and perform work in a virtual world, which would be cost prohibitive or too time consuming to achieve in the real world.
They can assemble an engine, or create an animation or code string, and see the results in a way that would not be possible in the traditional classroom setting with little risk or cost.
As teachers become skilled with this technology it is opening their ability to engage students in ways not seen before and teach content and achieve outcomes that were also not possible before. In the process, students are being equipped with new skills that were not available without this technology.
By providing teachers with new technology such as virtual reality, it is allowing them to innovate, change the classroom pedagogy that they have been following for years, and experiment with the student learning experience. 
Students can use a product like Facebook's Oculus Rift to tour the ruins of Pompeii and to imagine what it would have been like to walk down the streets before the fateful eruption almost 2,000 years ago. 
Looking into the near future, the new Oculus Quest compacts all of the technology required for virtual reality into the headset – making it even more accessible for the classroom. Also, Microsoft's Hololens 2 is already finding a place in education with students using augmented reality to assist in their understanding of biology and also in engineering.
———————————————————————————————————————————-
Craig Mckeown has over 20 years' experience in Information Technology (IT) with the last 12 years being in Private Schools. He is married with 2 young girls and when he gets any time to himself, he likes surfing or mountain biking.