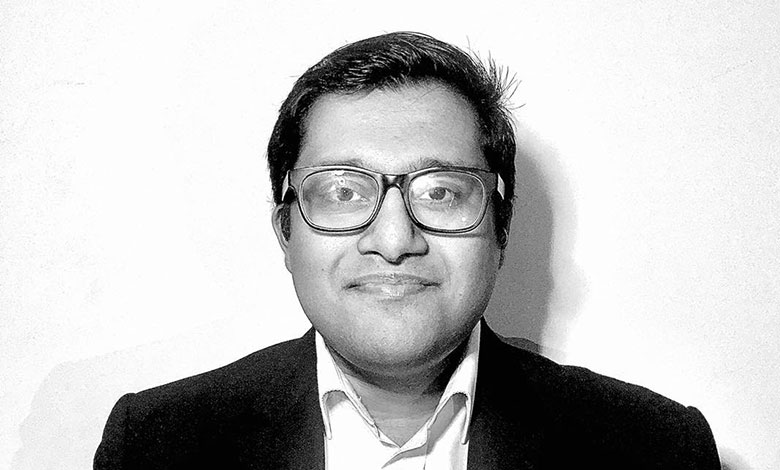 What would you say about yourself and your business?
My name is Dr. Ismail Sayeed. I am a physician entrepreneur and founder of a health tech start-up based in Dhaka Bangladesh.
As a healthcare professional, I understand the difficulty of people trying to access the right health and wellness solutions for their health issues with the right impactful solutions for their communities. This is why I chose the path of digital entrepreneurship to create value added impact for the new post COVID future.
How would you describe yourself with a few words?
I am a deeply passionate entrepreneur who understands the harsh reality of the healthcare industry that we live in and rely on.
Some would say I am acting selfish and trying to create a business in healthcare, but others will come to know that I am just ambitious and strongly independent in the way I live my life.
I am a big supporter of creating the right networks and leveraging my own skills and resources to help other like-minded individuals as well
How did your career growth begin?
I was trained as a clinician in the UAE, where I had specialised training in paediatrics and neonatology (clinical management of babies). Like many doctors, I wanted to specialise even more and do some postgraduate training in America.
Even after completing all those exams and trying to find the right place to work as a healthcare professional, it seems that there were many obstacles in the way – especially financial challenges.
I tried a career in academic research and even as a NGO consultant. But still, I could not find the right niche for my skills and fulfill my inner drive.
Quite By accident, I had the opportunity to start a type of healthcare business when I returned to Bangladesh, although it had a lot of flaws in the business model.
Slowly day by day I realised that I actually liked being an entrepreneur, being my own boss, and using my intellect to create an outcome.
Over the years I became even more confident in my inner skills of negotiating, strategising, skills development, and of course trying to solve a problem.
In short, my clinical career may have ended a few years ago but I feel as a healthcare entrepreneur my life has just begun.
And I love what I do
Is there something careerwise so far that you have not done?
The healthcare career is really so vast that it's hard to pinpoint what exactly needs to be done. In many health systems in developing countries, a medical graduate just follows the herd, they just write the same exams and get the same degrees as their seniors and their peers without fully understanding its actual value to the patient community.
But after completing a Masters in Global Health and Health Economics, I think further training in economic modeling and perhaps learning campaign strategies in lobbying might be a very high value skill set for myself and other impactful entrepreneurs.
Would you change anything in your career path if you could go back?
I tend not to think about what could've been what should have been or what I could've done. There really is no point in obsessing about what choices I should've made, I'm just happy that I'm on a path that brings me peace and contentment.
After all, the decisions we make in life lead us to our own paths anyway and we only have ourselves to be accountable to.
I don't think I will change anything, because experiences of my past life have led me to this current situation anyway.
Tell us about a hard decision you had to make in your career. How did you deal with it?
Well, the hardest decision was to leave clinical practice altogether.
In the doctor community, this is highly looked down upon, some would feel as if it was a betrayal to the medical fraternity.
But I had to take this hard choice since it was not leading me anywhere.
As they say, the definition of insanity is the continuous act of repeating the same actions hoping for the same outcome.
I believe I should either choose to become insane and pour all that money into getting one degree after another, or make the hard choice in investing in my own personal development in another way.
As a doctor, it was a very hard choice.
But for me it was the right choice, it was my choice.
Were there moments when you wanted to give up and if not, what stopped you (or not)?
Of course.
The entrepreneur journey is so hard, with unknown surprises. The easiest choice is to just give up and do something else or just go back to a career.
Many entrepreneurs do actually give up because they faced one challenge and they did not have the strength nor support to carry on, and I also felt alone and isolated. Many times I thought I should give this up and go back to some kind of practice.
But the reality is, if someone has the right mindset to create a powerful solution that can really help people, then they have a moral obligation to keep trying harder and harder.
You have to realise that maybe you will not enjoy the fruits of your labour in your lifetime, and that's okay.
Is there such a thing as a balance between personal and working time?
I never believed in this balance, even as a Libra I know that obsessing about when is my work time and where is my playtime is not the path to development.
If you have a job that's okay because you can change your persona from professional to party mode in a few seconds.
But when you have obligations – you don't need a balance, you need integration.
The root cause of frustration and desperation is when you work so hard you don't have time to relax or your party so much that you cannot find any work or you're not good at it.
If you want to create something impactful and meaningful in your life then you need to realise that it's about productivity and optimised growth in your personal and professional life.
The entrepreneur journey is a 24/7 job, trust me when I say this that I had a much easier life as a young doctor doing three night shifts per week, then I'm doing right now as an unemployed and overworked entrepreneur!
Every entrepreneur must work every single day, this is non-negotiable.
But it all comes down to the quality of work. It is important to hustle the smart way as part of a team. But it doesn't mean you will ignore your social life.
That is why work life integration is superior to the work life balance mantra.
Nowadays this work from home and remote work situation is a prime example of this.
What would you like to say to our readers?
There is a lot to say about trying to look for opportunities in these difficult times.
Everybody is concerned about economic recovery, job and health security, access to health care and many other issues in the Post-Coronavirus future.
But the reality, you have all the tools you need to undergo total digital transformation.
Technological democracy is in your hands, literally
If you are reading this, you already have a supercomputer in your hands and inside your skull
If you want to compete in these difficult times you should think hard and deeply about what kind of skills you really have and what you need to learn quickly.
It is not necessary that if you can't find a job you should become an entrepreneur, this journey is not for everyone and it may break you.
But if you want to find meaning and impact in your life – just solve a problem.
Solve a problem that you have observed in your society, ask yourself if you are capable of creating the right solution
If not do you have that ability, try to create the right team with that skill set
Most importantly, will people pay for that solution?
This strategy is applicable for start-up entrepreneurs, business pivoting and of course professional career development.