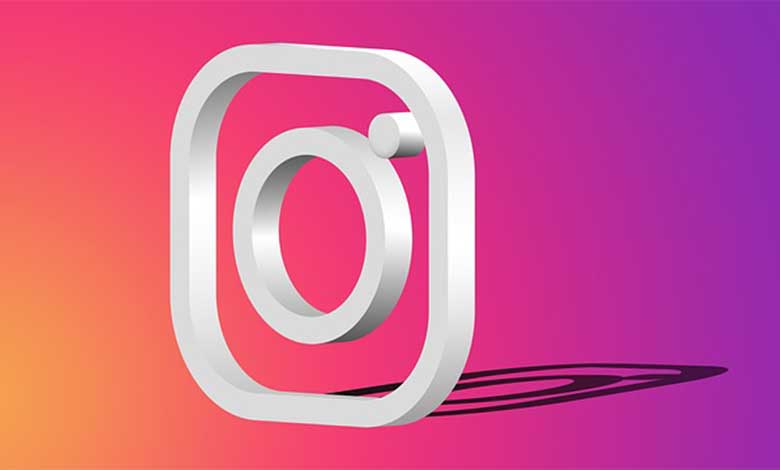 Instafilter — creators and developers of first in Russia Instagram AR-Mask. In 2019, the company managed to work with major corporations: Toyota, S7, Tinkoff and Raiffeisenbank, the Coca-Cola company holding, and created masks for Russian show business stars. Instafilter co-founder Rustam Mirzakhmedov toldus about options for using AR-masks for marketing purposes.
During lockdown period, users spend more time consuming content in social networks: The total number of instagram engagements increased by 22% in February-March. Brands are also forced to adapt to new conditions and look for an alternative contact with customers and consumers. In the wake of this situation, the trend for augmented reality in Instagram remains at the peak of popularity. Rustam Mirzakhmedov, co-founder of Instafilter, told us what is happening in the market of AR-effects.
Promotion with AR effects in 2020
The popularity of masks during the crisis has not decreased: brands are trying to do every possible thing to be closer to people, support customers and provide positive mood during this difficult period. Just posting a funny photo is not enough anymore: in 2020, users need a performance story. Therefore, it is important to think through the concept of the filter so that it could bring out emotions, and so the user would want to share this. For brands AR effect is a:
● Viral content that engages people, without sky-high budgets. Users interact with content, save interesting filters, and share them with friends in the familiar social network interface.
● Coverage and traffic. A high-quality mask can get millions of views.
● Sales. Some things can be "tried on" with masks. It is easier to decide on a purchase if you know what the product looks like.
● Engagement: you can incorporate interactivity and game mechanics into the mask. You can use the mask to conduct contests that will be more interesting to the audience than just a "like subscription".
● User loyalty, since the Creator of unique content is the person himself. Filters in Stories are high-quality and native ugg content.
● Availability of technology. Subscribers only need a smartphone to use AR effects. You can brand any object: from a mug to a vehicle.
● Conciseness. The AR mask meets the requirements of modern users and allows you to pack content in the shortest possible format.
AR-effects are an effective tool for business promotion. The experience of brands that use augmented reality shows that masks increase awareness, increase the number of subscribers, launch user content and increase sales. Whatever your business area is, there are bright ideas for using augmented reality for everyone.
For example, for subscribers of the Gazprombank account, together with the BBDO Agency, we made an experimental AR game. The user gets a funny instagram mask and with help of flippers that are controlled by eyebrows movements the user plays ping-pong with golden coins. The score is displayed on theimage of Gazprombank bank card. The project combines the complex capabilities of AR and VR technologies. To increase coverage, it was important to implement the game so that the user was easily involved in it and immediately understood the rules.
https://www.instagram.com/a/r/?effect_id=3061605107201938&ch=NTVmY2M5ODU1MzY1Y2E3N2Q0N2UxMjIzMTJjMmJmNWM=
Together with our partners from Digitas Agency, we made McDonald's AR-effect for the promo of two new McDonald's burgers: "Double big Mac" and "big Mac Bacon-Tomato-Salad". When you point the camera to a well-known tune, an animated Burger and lyrics from a McDonald's ad campaign appear.
The effect works both when you turn on the front camera and the main one.
https://www.instagram.com/a/r/?effect_id=462173561374217&ch=ODNiZWU1NTkwYTZmNjdlZTBkZjZhNWZmODcyNjJkNDA=
For the JOOM app, which is used to buy products from China, Japan, and South Korea, we have created effects in the form of stickers and captions for the face. Their goal is to increase brand awareness and loyalty. The subscriber can take a photo with the words "thank you to the seller"; "run to the post office"; shopper with experience"; "I will be in time". Various smiley faces appear at the bottom of the screen, just like when publishing "Stories".
https://www.instagram.com/a/r/?effect_id=1164771557247013&ch=MDAwNzMxMDdmZjBlNGY0N2I5OTlkNzYyNDQ1M2I1YWE=
Another AR-effect – stickers that are stylized as postal stickers that were previously used when transporting Luggage. When the front camera is pointed at the face, the "print" appears»: "keep forever", "fragile", "Bon voyage", "special". In order to enable the next label, just tap on the screen. Such projects are quite simple in terms of technical implementation, but effective for solving company's important marketing tasks.
https://www.instagram.com/a/r/?effect_id=780674245747446&ch=YjJiZGEyNmNiMzZlY2MyN2NiZjAyYmM5ZDNiZGUyZGE=
What is important to consider when creating an AR effect?
· Set clear goals. To do this, you need to study the audience and think about how and who will use the filter, and what benefits it will bring to the business. How will your effect differ from the others?
· Think through the scenario and add dynamics. Determine how elements will move, change, and react according to facial expressions?
· Put the user first. For people to be willing to share the mask and actively use it, the focus should be on the person, not the effect itself.
How to track statistic data?
Statistic data regarding masks usage can be viewed in SPARK AR HUB. Facebook instagram account has access to impressions, coverage, and mask postings, both on Instagram and on Facebook. There are three main metrics:
● Impressions in Stories and in the Instagram camera itself.
● Reposts — the number of photos taken with a mask that the user will post in Stories.
● Snapshots — how many times users took photos and videos with the filter.
How to make AR effect?
After Instagram has opened access to creating masks for all users, anyone can make them. The difference will be in the amount of effort spent and the quality of the result.
· To develop it yourself – you can download the app on the official website of Spark Ar, learn the instructions and make a mask yourself.
· To order a mask from the developers – Professionals solve a whole range of tasks: from generating creatives to the algorithm for its implementation and promotion.
In conclusion
AR-effects open up great opportunities for brands to expand and strengthen their marketing activities. There is no tendency that AR masks will go out of fashion. They have long been a new type of advertising and will keep transforming and developing even further.