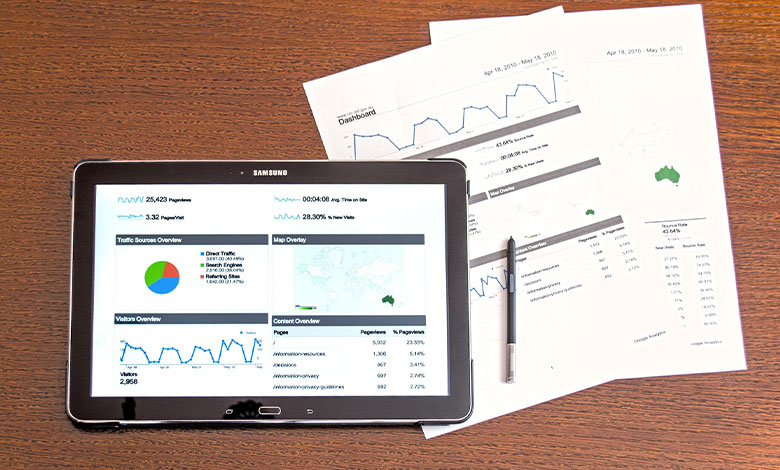 Google advertising is well known to online businesses, but many advertisers are still not convinced that they should include it in their media plan. What caused this? Many potential advertisers believe that in order to be successful in Google Ads, you need to invest a large amount of money.
This bias is often instilled due to the failures of people who they know, who have tested the channel and have not obtained satisfactory results. Most of them have basic knowledge of the platform and start a smart campaign or campaign to get maximum clicks.
But Google does not offer just that. It is no coincidence that the giant receives over 90% of its revenue thanks to the Ads platform. Google has developed many strategic channels, guidelines and methods for reaching potential customers. In this article, we will show you some of the most important reasons to use the amazing capabilities of Google Ads.
They goes hand in hand with SEO
Google's organic results often provide 40% or more of a website's revenue, but it takes time to reach those percentages. SEO optimization is a long-term strategy that is definitely worth investing in.
But on the other hand, while you wait for the result, you can immediately appear in the first paid results on Google. With our partners, we often choose to combine Google ads and SEO together in the long run to reach a higher percentage of searches on different keywords.
More and more advertising space in the Google search engine
Google increased the advertising space to 4 paid results before the organic ones. This means that when users search by keyword they will first see 4 ads before the unpaid organic results. This way, users are more likely to click on the ads and purchase the desired product.
Google ads have great reach
Google covers 90% of the web-surfers worldwide! How is that possible? The Google network is huge and includes, in addition to the search engine and partners, many different sites, applications, Gmail, Google Maps and one of the leading social media – YouTube. And the best part is that you can advertise in each of them and reach your customers. ☺
You only pay when the user clicks on the ad
This is a huge advantage over other advertising methods. You will not pay if your ad has appeared to the user and he has scrolled down. This is the main payment method in the platform and most of the bidding strategies are based on it. Here it is very important to underline that you should not strive to get as many clicks as possible, but sales! To this purpose, conversions are set up, campaigns are optimized, and you should constantly working on achieving more revenue at lower cost.
Specific targeting
Keywords are just one way, but there are specific types of matches to tell Google that you want to appear on "women's leather shoes" but not on "cheap women's shoes". There are many good targeting options that can narrow your ad to your target audience only. You can also target by demographics, device, whether they've recently moved, purchase intentions, and a specific day and time when your ads will appear.
An important part of the whole marketing funnel
We don't just surf Facebook or Google. Every day we check the news on various sites, blogs, watch videos on YouTube and check our emails in Gmail. Each of them is a place where you can advertise through Google Ads. But for example, banner ads and YouTube ads often displayed to people who see the brand for the first time. That's why it's important to link Google ads to your overall marketing funnel. Different Google networks can be included at each stage, and the most interesting is the last one we will discuss.
Ads Google Ads Remarketing
What is remarketing? They are often called "chasing ads". You search on Google for the "Samsung Galaxy S10" and browse the features on several websites. Then you watch a review of a famous influencer on YouTube, read an article with banners on the side reminding you of the the Samsung phone you viewed on one of the sites. After 2 days you have finally decided to take it and search again on Google for the best offer. There you again see the site with banner ads, which has been chasing you for 4 days. Since you already know the website, it is imprinted in your mind and gives a good offer, you decide to place an order.
It is this reminder of the website throughout this journey with specific calls for action towards the funnel stage that is called remarketing. You can use this strategy on YouTube, Google Display Network, in the search engine. We dare say that this is one of the most successful types of campaigns. This is due to the fact that they are "closing the deal" with users who know you.
But let's give a few examples with our partners to see how Google advertising affects online stores:
Dafi-fashion is an online store for lingerie. Initially, we worked with them on Facebook ads, as they had prejudices about Google Ads – high selling price. After a while, they trusted us to test the platform for their business. The result has been that in recent times we have a higher Conversion Rate in Google Ads than in Facebook. See for yourself:

Find out more about the results in our Case Study: Facebook and Google ads for an online lingerie store.
Fragrances.bg is an online store for branded perfumes. We manage the overall performance of the online store, including Google ads. In the beginning, the search engine did not give such a good result, but after a good optimization you can see that the conversion rate is almost the same as Facebook Ads. The result is a 14-fold return on advertising investment:

You can read more about the presentation of the online store from our CASE STUDY: Complete Digital Service for Brand Perfumery Online Store fragrances.bg
Google Ads is also a very good channel for selling mattresses online. With our client in this area, we achieved a doubling of the Conversion Rate of the channel by optimizing the distribution of ads. The return on investment from advertising in Google Ads is on average 10 times. See here:

Do not give up the first month if you do not achieve satisfactory results. The key is in the proper planning, analysis and optimization of campaigns. If you need help Tendrik Digital Agency is here!
By Hristiyana Petkova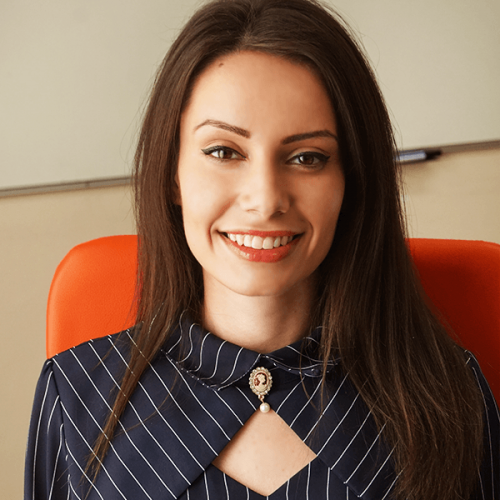 Lecturer in the Google Ads and Online Marketing
and SEO courses at IMG IT Academy.
Marketing manager at SEOMAX Digital Agency.