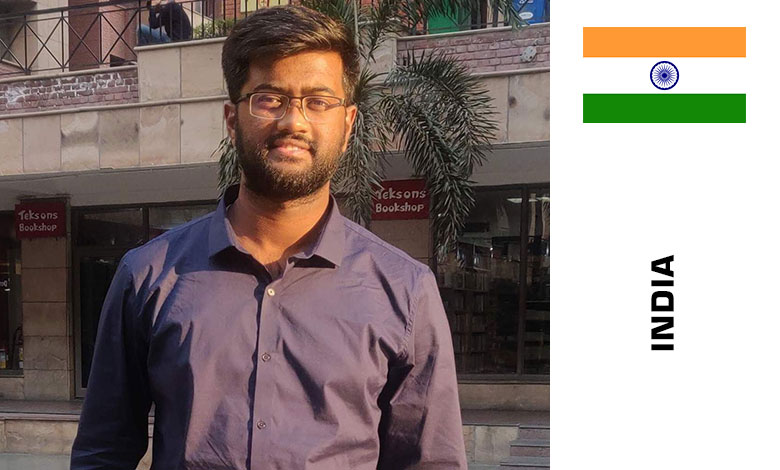 Co-founder of Whrrl, India
Abhishek is a Co-founder at Whrrl and was a Product Owner for Policybazaar.com's service product. A 3x Entrepreneur and a 2x Author, he has been in Blockchain for about 3 years, commercially, and academically prior to that. At Whrrl, he's building India's first Agri-Lending blockchain that can save 25-40% of farmers' income, and protect banks from millions in frauds. He has been an Advisor to several startups such as eSports.com (who raised 5.8 Million EUR in their ICO), Vayla, Blockchain Advisory Council, NafCoin et. al. His second book (Secure Chains: Cybersecurity and Blockchain-powered Automation) has been published by BPB Publications – Asia's Largest Publisher of IT Books.
He is a regular speaker in Blockchain and mostly gives 2-day (10-hour) workshops in Universities to students in 2nd, 3rd or 4th year, in an attempt to show them a path to choose a career in Blockchain when there's still time, apart from taking Lectures in Blockchain for faculty with a global audience. He's an Educator with ODEM. He has also advised the Certified Blockchain Professional (CBP) Course by IIB-Council that's present across 145 countries.
Lastly, he was nominated for the "Top 50 Tech Leaders" award by InterCon Dubai. He had been invited as a Speaker at one of Europe's biggest Blockchain conferences – Decentralized 2019 in Athens, Greece; as a Speaker at The Blockchain World Forum in Shenzhen, China; and as a Panelist/Speaker at Next Block Asia 2.0 in Bangkok, Thailand last year.
LinkedIn: https://www.linkedin.com/in/abhib3012
Book on Blockchain: https://amzn.to/38w2YDw
Public speaker profile: https://blockchainconferences.io/speakers/abhishek-bhattacharya
Session: Decentralized Finance

Internet of Magic: Decentralized Finance at Scale for a Better Mañana
DeFi has been the talk of the town whole of 2020 yet, and the growth in numbers is humungous. This talk clearly lays out why is it that Decentralized Finance has similar financial products as in the conventional financial system, but still exodus of people are coming to DeFi. We answer three primary questions that are most important to understand the viability of DeFi, and what kind of impact some of the use cases have had till now. Ultimately, what the better mañana, or the better tomorrow looks like.
Learning outcomes:
Understanding of Decentralization

Familiarity with the concepts behind this new set of financial products

Being able to apply blockchain and decentralization to their existing infrastructures and projects
Additional information and International Crypto Finance & Blockchain Technologies Conference programme – here