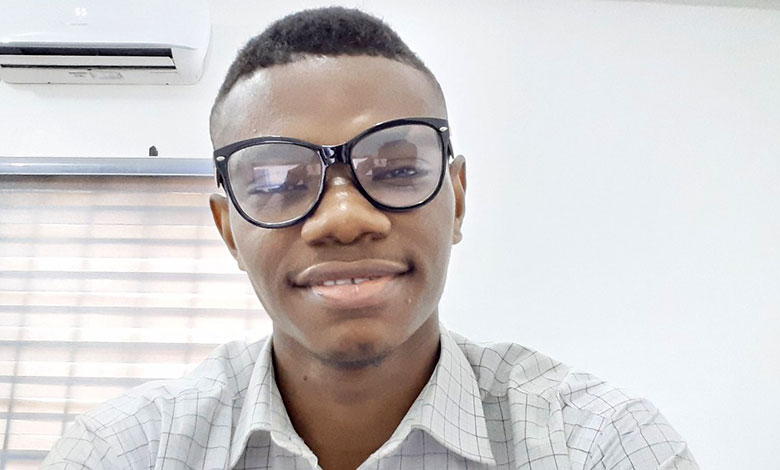 Dear Mr. Omoragbon, can you please tell more about yourself to our readers?
I'm Kester, a 22 year old Nigerian. I'm an entrepreneur, a digital marketer specialized in Facebook, Instagram, and Google ads, as well Social media management, content creation, lead generation, and especially Email Marketing.
I've been into digital marketing since 2016, I taught myself online by buying courses, studying and going under mentorship from experts around the world, practising, failing, and learning from my failures. Then I went out and started taking jobs from small and local businesses. I did that for about a year and half, then I decided to dive into the corporate world to gain more experience, and better understand how business and the corporate world works.
So I went into industries like travel agencies, logistics companies, automation companies, weight loss, fitness, beauty brands, financial industries, and many more. I got to acquire knowledge in these industries, experience in general, and a more fierce entrepreneurial, problem solving, and result oriented Spirit.
Do you think the brand's digital visibility is important nowadays and why?
Of course! The brand's digital visibility is very important, in fact, one of the most important aspects of a business, but not the most important. If you ask me, I'd tell you that the most important aspect of a business is "Value of product/offer" If what you're selling is not quality, then that's the beginning of a problem. You need to work on that, then what follows right after is Your brand's visibility.
Every business has to take advantage of the opportunity this new world is bringing in order to remain relevant in the nearest future.
What are the best ways to improve your search strategies and to attract high-intent customers?
Well obviously, one sure thing is having a good SEO setup for your website's ranking on the web. There are multiple ways to go about this, from the website directly, creating valuable blog posts, and setting it up well with different measures like backlinking, meta tags with relevant keywords and so on.
Not just SEO though, setting up Google ads and other platform's ad, ppc, lead generations for quality leads, proper email marketing system. There are just multiple ways.
Do you consider developing communities as one of the most important aspects of marketing in the digital age? Why?
Absolutely! No matter how good you are, you can't do it on your own. It's that simple. You may think you're thriving just fine as you are on your own, but wait until you're in one community of similar interest, the results will be different.
I'm a living example of this. For a very long time, I was solo, just myself and my clients… I thought it was ok until I started joining communities, exchanging values, attending events.
Simply put, 'Networking.' Very powerful.
In your opinion, how can a digital marketer keep brands safe and relevant?
I'll start by saying this: Never build your business around a social media platform. Never give that platform major power over your business dealings like making orders, making payments and so on.. Platforms like Instagram. Why? Because they can suspend, block, or restrict your account at any time for any reason, and if they decide not to return it back to you, no matter how you message them and do everything they ask you to do, they won't. I'm sure I don't need to emphasize what that could cause a running business.
So it's far better to have everything centralised. From your website to your emails, to your social media, have everything centralised such that when any mishap occurs on any one of them, there's an immediate back up, and there's no issues with clients. Also, you should know that you have more control on your website than social media, so you can optimize for more business transactions on your website rather than social media.
This is just one way, there's so much more.
In the matter of relevance, you simply put out quality and valuable contents along with your products. Naturally, that assures long term relevance.
What lessons have you learned from the pandemic? (in terms of Digital Marketing and Social Media)
Throughout this pandemic, it became more clearer to most businesses about how they needed to put in more effort digitally for their business. With this, the demand for digital marketers skyrocketed within a year, and along with that, came many mediocre in the field, sadly. Many businesses suffer incredibly low ROAS or none at all due to this, and it ultimately gives them the idea that digital marketing doesn't work.
So ultimately, I got to learn that as more and more businesses need the service of digital marketing, as much as we digital marketers get these gigs, now more than ever, we have to focus on yielding the best of results, because they need us.