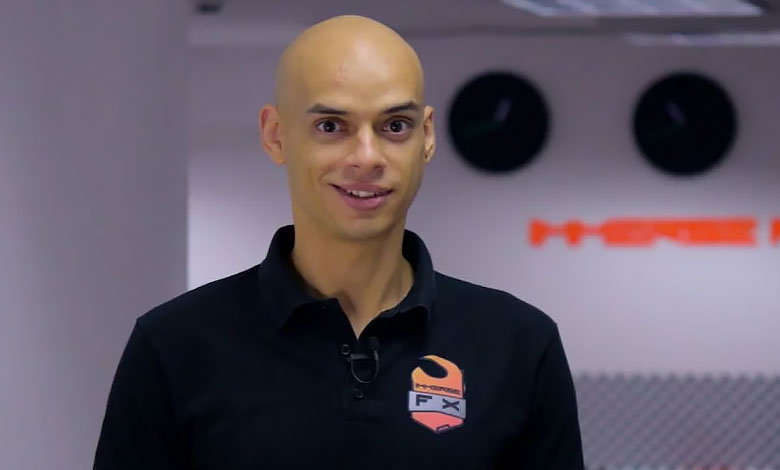 Can you introduce yourself and tell the readers more about your professional background?
Hello, my name is Venci Lukanov and I have been working with augmented and virtual reality since 2017. My typical working day usually includes designing interfaces for different programs, testing features and functions with partners and users, managing international projects with stakeholders at various levels, articulating tasks and orchestrating challenges for teams of developers and visual artists, as well as digital performance marketing tasks for a couple of organisations. My professional background has been strongly influenced by accelerator programs, hackathons and participation in international conferences and competitions.
I live in Sofia, Bulgaria where the startup ecosystem is flourishing. On the 3rd of June 2021 the Project Management Institute awarded me the winner of the category Bulgarian Young Project Professional for my role in ImmerseFX and the project "Atlas of Histological Specimen", which also won the category for Startup of the Year. Looking forward, I am very excited about opportunities in the Middle East and the growth of my XR studio VRtual Space.
In your opinion, what are the main perspectives /opportunities/ for digital marketing in 2021?
Digital marketing is benefiting from the new spatial visualization opportunities provided by immersive technologies for virtual and augmented reality. Holograms are displayed in the immediate surroundings of users to educate, entertain and influence decision making. Virtual make-up filters provide an instant product try-on and connect users to a community of beauty professionals. One of the main perspectives in 2021 , in our opinion, is the mix of entertainment and retail, which would sound like "retail-tainment".
We can agree that engagement is a main driver for commerce and the experience needs to be fulfilling for the client. Gamification, participation and customised rewarding can make the difference and virtual levels are emerging to present brands in a new dimension.
Which are the best ways to humanize your brand in the age of social media and artificial intelligence?
In 2021 the Human 2 Human / H2H business model became very popular as people all over the globe became aware of the importance of empathy, care for self and others and having good physical and mental hygiene. Brands need to be honest, clean and functional for their audience. The younger generations are voicing their concerns for the future we might implicitly have on our planet and that is why we need to think about the 4 R's: Reduce, Reuse, Recycle and Rethink.
Social media has become a potent platform for bringing people together and outstanding pillars shape around the trends for sustainability, affordability and collaboration. Contemporary users choose brands which educate and inspire and become followers of visionaries, who are looking for a positive future for the human kind and mother Earth.
What are the best strategies to fuel the growth of a brand?
Developing a strategy is a very individual task and each organization should consider the digital environment very well. The best decisions should bring the desired results with feasible resources while still leaving some to spare. An organisation should always have the extra power to discover new knowledge, analyse and implement it. Repetitive tasks must become easier and faster over time in order to allow other more niche talents to develop and grow. It is important to discover synergy with other players, sometimes it pays off to be creative and empower others.
How does competition is today's crowded digital world help you to grow?
Competition is a driver for growth when a team is determined to achieve high results in a certain field. Having rivals can be a source of motivation and being relentless is a mindset, which puts people in a constant pursuit of extraordinary results, which can lead to burn-out if mishandled. In order to achieve the best, an organisation has to be honest and true in the pursuit of the goal. The achievements and rewards are outside factors, which must not influence the determination or drive of a team.
What lessons have you learned from the pandemic? (in terms of digital marketing)
The pandemic exposed the insufficient supply of qualified leaders to help organisations make a digital transformation and optimise their existence. Too often challenges for companies begin as soon as project scope estimation is at hand. We have realised the power of information technology systems and how much our sustainability depends on them. New ideas became a reality for more savvy communities and all the rest are looking at them as role-models that are shaping the digital tomorrow. The lessons we learned from the pandemic are how to implement immersive technologies to shape the future of the education sector for formal and informal lifelong learning. We saw the benefits of spatial education and we are confident in its potential as a teaching methodology. The new generation, jokingly or not referred to as "Covid babies", is going to grow up in a new digital culture, born from the revolution which immersive technologies are bringing.