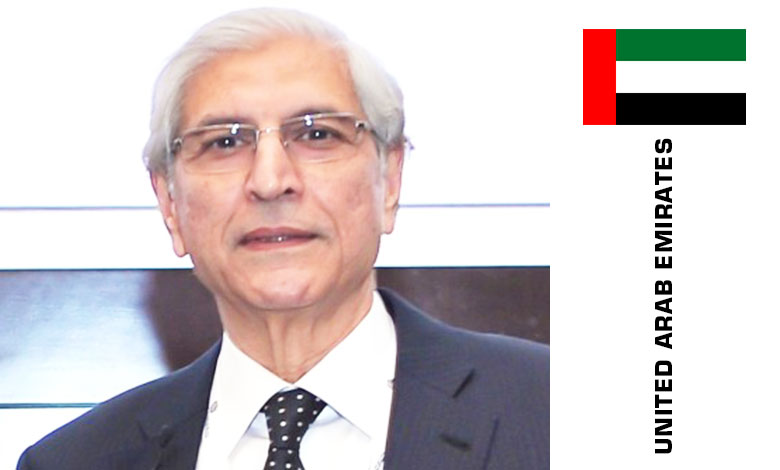 International Development Banker at Tech Platforms, United Arab Emirates
A global thought leader, disruptor and innovator with an entrepreneurial flair, Kaiser has conceptualized and developed new institutions and business models in challenging environments. Core competencies include New Ventures, SME Banking, Project Financing, Team Building, Change Management, Business Development, Good Governance and Strategy for Digital Transformation. Kaiser is a strategic thinker with strong ethical standards and focus on results. With exceptional business acumen and broad experience on a global stage as an international development banker he has served on the BODs of several international companies and provided strategic advice to senior management and business owners.
With an MBA in "Finance" from the Asian Institute of Management in Manila, an MS in "Metallurgical Engineering" from Moscow Institute of Steel & Alloys and a Certification in "Strategies for Digital Disruption" from INSEAD in France, and with over 36 years of international experience in development banking and finance, Kaiser has a vast network of diverse professionals in every corner of the globe.
As a Banking and Digital Transformation professional, Kaiser has worked with several banks and financial institutions globally to assist them in strategizing their digital journey. He was designated as one of the top 50 fintech influencers in the Middle East in 2017 and top 100 Global Fintech influencers for SDGs in 2019. He was also awarded with the title "Leader in Global Development Finance" in an event in Singapore earlier this year. Kaiser also serves as an Advisor to the MENA Fintech Association, and as a Senator for Canada of the World Business Angels Forum (WBAF).
*One of the top 50 Fintech influencers in the Middle East (2017)
*One of the top 100 Global Fintech influencers for SDGs  (2019)
*He was awarded the title "Leader in Global Development Finance" in April 2019 and currently serve as:
(a) An advisor to the MENA Fintech Association,
(b) A member of the Arab Monetary Fund's working group on FINTECHs in the Arab world,
(c) A Senator representing Canada on the World Business Angel Investors Forum (WBAF), and
(d) CEO of Tech Platforms, a boutique digital transformation and Fintech development advisory firm in the Middle East.
Session: Responsible innovation and use of technology.
What institutions are doing to ensure sure that they are not left behind in the digital era. How can innovation and technology can be better leveraged and what are the benefits to companies and society at large. How we can do this with responsibility and sustainability.
Even today, we witness several governance failures, which goes to show that unless ethics and governance is embraced in spirit and not just in letter, not much will change.
Today, we see regulators struggling to keep pace with. The quest for more and more data and seeking more and more business opportunities for using and monetizing that data, has become a primary objective of most institutions. Herein, lies the problem.
Unfortunately, thus far we have seen that technology has been misused on several occasions. The onus is on all stakeholders to ensure that technology can be leveraged strategically.
Learning outcomes:
How to be responsible when innovating for solutions using technology.

How can companies/banks be more responsible when they leverage technology
Additional information and International Fintech & Digital Banking Innovation Conference programme – here