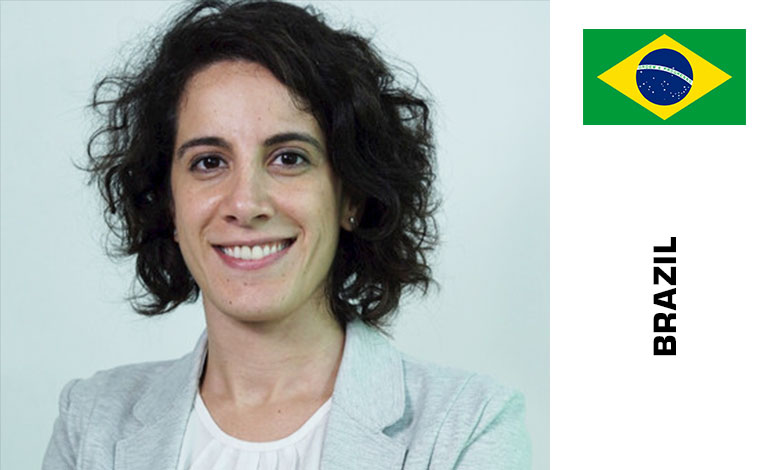 CEO of Blockchain Academy, Brazil
Co-founder of the Blockchain Academy, the first Brazilian educational project focused on the development and formation of an innovative ecosystem of entrepreneurs, new business models and initiatives using Blockchain infrastructures and DLTs. It started in Brazil in October 2016 and is made up of experienced professionals in their respective areas of activity – Developers, Lawyers, Economists, Business and Innovation.
Lawyer for 13 years at Pinheiro Neto Advogados. Specialized in Banking Law. Graduated in Law by PUC-SP and postgraduate in LLM – Financial Market and capital by INSPER-SP. MBA – Banking and Financial Institutions at FGV / SP.
A pioneer in the study of bitcoin, blockchain and related issues, promoting since 2014 the dissemination of knowledge and debate on the subject through organizing and curating events, participating in dozens of panels, articles, radio and television, and having integrated panels in public hearing for discussion.
Among the participants of her courses are authorities such as the Central Bank of Brazil, the Securities and Exchange Commission, foreign authorities such as the Financial Intelligence Unit of Mauritius, as well as large banks and other companies such as Banco Bradesco, Santander, Banco Votorantim, Caixa Econômica Federal, Bancolombia, Mc Kinsey, TIVIT, Provider, Produban, and students from universities such as FGV, Insper, USP and Mackenzie as well as members of most of the companies of the local cripto ecosystem.
Session: Bitcoin as an instrument of financial sovereignty

Expose my view that Bitcoin is an instrument for financial sovereignty.
Bitcoin is a complex project, often misunderstood. I will expose my view that it is an instrument for financial sovereignty.
Additional information and International Crypto Finance & Blockchain Technologies Conference programme – here