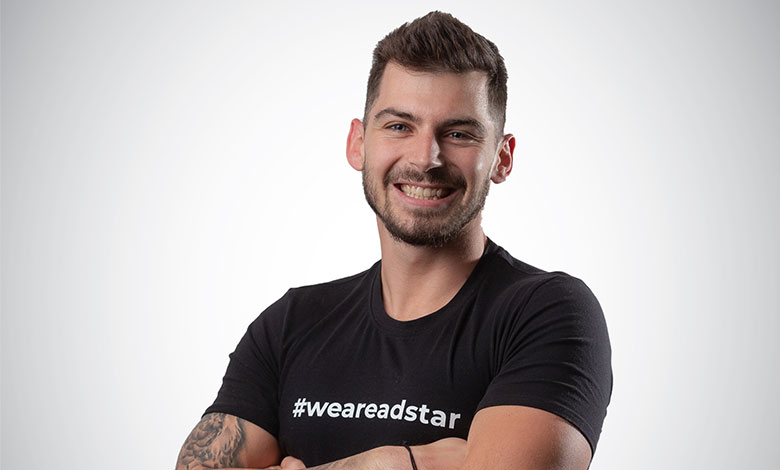 Can you introduce yourself to our readers?
I'm Jure Laharnar, a digital marketing enthusiast. CMO & CO-OWNER at AdStar digital marketing agency where a team of 40 is focused on results via performance marketing. Creating and managing a system within a growth-oriented environment where people can fail, learn and grow is #1 for me. I enjoy helping people grow and become better versions of themselves.
I started as an influencer marketing manager when Influencers were just a fad in Europe. Later on I expanded my knowledge and started learning Facebook ads. 4 years latter I simply love putting what I have learnt in practice. Creating multi-channel, digital marketing growth strategies for brands & e-commerce shops is where I found my passion. I am most proud of managing and creating the strategy for a globally present tanning brand- BYROKKO (Shine Brown) where I have been in charge of all marketing activities and helped develop their business since 2018. It is a case study that I always love to talk about as there was a huge amount of work put into this project. The road was far from easy but that's why we can proudly say that we generated over 10M yearly revenue in 2020.
In my free time I help people with starting, digitalising or marketing their business while trying to share my knowledge by speaking at conferences and events.
How would you define the main trends that shape social media marketing in 2021?
The main trends which I believe have a lot of impact in 2021 are community management, user generated content and of course the ability to sell online. All of those are very important as they allow companies to generate more cash flow than ever. Building a community creates awareness and loyalty about the product/service which brings you closer to a wider audience without paying a cent. User generated content (UGC) is what your ads desperately need if you want to scale and sell. This is how you bring your product or service closer to your audience and help them understand your values and selling point. The last one is the most important and I believe that 2021 was the year that woke many people up in terms of selling their products online.
Do you think that the rapidly changing social media content has influence on people's judgement of who they really are? Why is that?
We are very adaptable beings and I believe that this questions can not be generalised. We are all changing but how we change is up to us and what we surround ourselves with. You can either use social media as a tool to help you grow, or as a timeconsuming escape of reality. One will get you closer to something you are proud of and one will destroy you.
How would you best describe 2021 social media user?
Self-programmed to look at the phone every-time he/she is bored.
How do you deal with negative comments or a brand reputation crisis?
You are honest with what you believe in and communicate it in a way that makes you proud. Control what you can control and move on. If you have to start over, start over.
Never stress over things you can't control. Life is too short for that.
What lessons have you learned from the pandemic?
(in terms of social media marketing)
If you don't sell online you will lose.