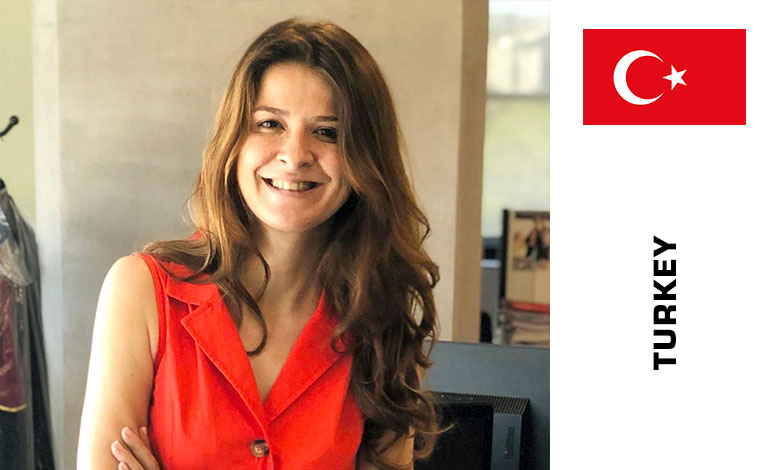 Smart City Director at Istanbul Metropolitan Municipality,Turkey
A graduate from ITU- Istanbul Technical University, Urban and Regional Planning Department in 2008, Dr. Burcu Özdemir completed her first master's education at both the ITU Institute of Science and Technology and Hamburg Hafencity University, Urban Design Master Program.Within the Applied Informatics Department of ITU Informatics Institute, she received her second master's degree.
While studying, she had contributed to manage feasibility studies for investment public projects at the Department of Survey and Projects , employed as an urban planner at IMM – Istanbul Metropolitan Municipality since 2012. She received her Ph.D. degree again from ITU Urban Planning Department in 2017. Between 2015-2017, she served as a visiting scholar at the Ohio State University, USA. Also in 2017, she completed a certificate program at MIT Metro Lab entitled "Bridging the Metropolitan Gaps & Shaping the Metropolitan Discipline" at MIT Massachusetts Institute of Technology. Continuing her studies in the fields of perceptional/cognitive studies, urban informatics and environmental psychology and alongside her academic publications, she has been giving postgraduate lectures in these fields since 2017. In addition to being a part-time academician within the Informatics Institute, Applied Informatics Department at ITU, she worked as a Deputy Manager of Geographic Information System Directorate at IMM. Since 28.04.2020 she has been the appointed director of Smart City Department at IMM and she is currently serving in this position.
Session 1:   An Agile Solution: Askıda Fatura 'Pay-It-Forward'
The campaign increased the solidarity of citizens in quarantine or who lost jobs due to pandemic. Citizens were able to use a digital communication channel to assist disadvantaged neighbours, by paying their unpaid utility bills anonymously online. The campaign borrows its name from a longstanding Turkish tradition, whereby a person would go to a bakery and pay for two loaves of bread instead of one, telling the baker that the other loaf will be "on the hook" for another person in need.
Learning outcomes:
In this session, participants will learn the importance of User 

Experience Research.

In this session, participants will realize to take resilient and agile solutions against acute shocks like pandemic.
Session 2: Open Governance via Digital Transformation – Professional experience
Open Data Portal: An Open Government Tool – The implementation of an effective and efficient Open Data project requires establishing the right leadership to help. Istanbul Smart City needs certain people to lead with a bird's eye view of the entire initiative, while others will get into the day-to-day details of releasing and managing data. Depending on a city's resources, a single person may take on multiple roles. Many of these team members will form the program's governance committee, once it is formalized.
Learning outcomes:
In this session, participants will learn the potential of Open Data platform which is to promote significant change for the operation of a city and the lives of its residents.
In this session, participants will realize the ways that open data benefits the government as well as the citizens.
In this session, participants will have knowledge how an open data portal system will be implemented and monitored in a cosmopolite city.
Session 3: Tourism Platform of IMM – Best practice
Solidarity in Quarantine – The IMM accomplished the project "We Will Succeed Together With Our Healthcare Professionals" in order to meet the accommodation needs of health personnel who fight the pandemic and temporarily cannot go home. Contracted accommodation facilities that apply to support healthcare professionals, are required to complete all required procedures including disinfection. IMM is opening these facilities in stages. In line with the requests of health personnel, IMM will increase the number of accommodation facilities day by day.
Learning outcomes:
In this session, participants will notice how existing uses can be transformed into backup strategies.
Additional information and programme of International Conference on Smart Cities, Smart Infrastructures & Smart Building Digital Municipality – here