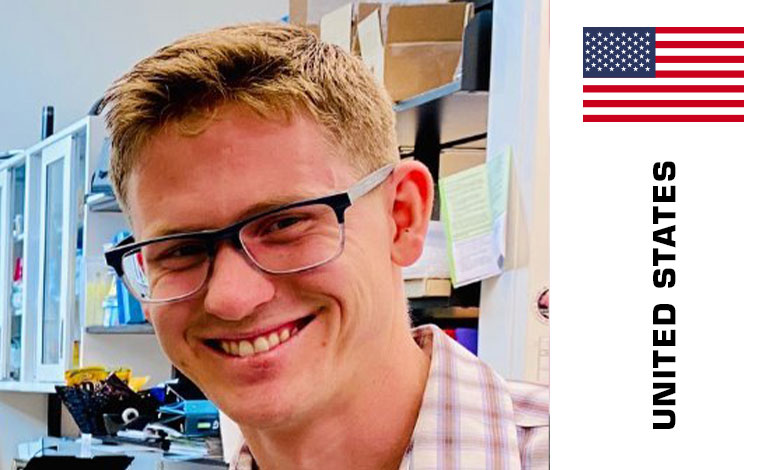 Lab Manager at BoMax Hydrogen, LLC., USA
Edward was born and raised in central Florida. After studying philosophy in Australia, he returned back to the United States to once again reside in central Florida. He now works at three different jobs, one of which is as a lab Technician for Bomax.
Through working with Bomax, he has entered into the renewable energy landscape of green hydrogen.
He has taken great interest In seeing how this hydrogen is extremely important for the future of energy throughout the world. The world is demanding clean renewable energy and Edward is ready to devote his time and attention to seeing that the world is provided with technology that Bomax has to offer.
Session: Green Hydrogen

BoMax Hydrogen is the missing piece of the Hydrogen Puzzle
The appeal of BoMax Hydrogen is that it is a carbon free green method for making pure hydrogen on site where it is needed for use in fuel cells. BoMax combines inexpensive earth materials that form its nanoparticles with a natural catalyst extracted from soil bacteria. The reactants are put in front of visible light LEDs and they make hydrogen. This patented system (March 2017) is based on the dissertation work of Dr. Deborah Maxwell while at the University of Central Florida. Since opening the BoMax lab in the Space Life Sciences Lab at Kennedy Space Center, we have optimized the hydrogen production to the point of transitioning to construct prototypes.
Learning outcomes:
View energy as a flexible landscape

Determine fuel sources based on earth science

Apply green hydrogen principles to all energy problems

Move to the next phase of hydrogen technology
Additional information and programme of International Conference on Smart Cities, Smart Infrastructures and Smart Buildings – here