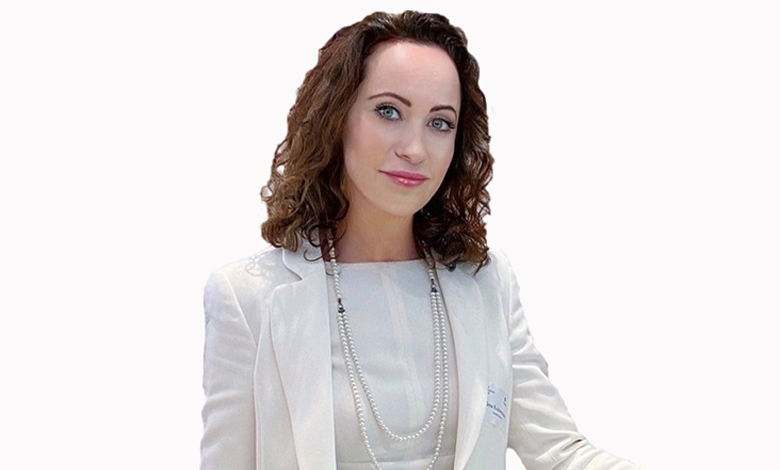 Can you tell me a bit about your background and your current role?
My background comes from working for various Hedge Funds, Asset Management companies, as well as Investment Banks. I got very heavily involved with FinTech when I was working on multiple projects integrating new trading systems into the environment of the Funds and Banks. Currently, I am running my own company called Fintech4Funds and, I am running a FinTech Community in the UK for FinTech Connector.
What are Fintech companies and what do they do?
That is an interesting question. First and foremost, you need to understand what is FinTech. The definition of FinTech is quite simple, yet it has created much confusion. FinTech stands for Financial Technologies, but it is much more versatile than just Technologies that can be applied to Finance. FinTech has many subsets like RegTech, InsureTech as well as Internet of Things, Artificial Intelligence and Machine Learning, Blockchain and Crypto assets, Big Data and many more. To understand what they do, you need to look at each subset individually.
Can you tell us more about Fintech and its importance today?
FinTech was born roughly around 2008 when traditional Banking system has failed to deliver it's offering, and customers who lost their money also lost their trust in conventional Banking services. Simultaneously many people lost their jobs, and all that pool of talent was a perfect environment for the creation of new Technologies Innovations and Services. The term that you hear everywhere applied towards FinTech is "disruptive". And it genuinely reflects what FinTech Innovations has been doing to markets.
The Implementation of FinTech Innovations on the Buy-Side. What do you mean by that?
But-Side is a term that comes from the structure of Investment Banking markets where Investment Banks who create Investment Products SELL them to their clients, and their clients are usually all pooled into one category called the Buy-Side. In other words, the Buy-Side is Hedge-Funds, Venture Capitalists, Private Equity, Wealth Managers, Asset Management companies and all additional Funds Management firms who BUY products from Investment Banks. And what about FinTech here? Well, FinTech companies created a lot of new, alternative products, systems, offerings, and services that can be offered to both sides of the deal: Banks as well as Fund Managers. However, the truth is Banks are massive (even if you look at the smallest Bank it will still be much bigger than an average Fund) and under regulatory pressure. Moreover, the sales cycle of new technology or software to a Bank can take up to 2- 3 years.
At the same time, the Buy-Side clients could be the answer for a young and fresh FinTech Companies when they are trying to start up on their journey with a new product or struggle to sell to the Bank for a while.
The other exciting thing is that the Buy-Side clients (Fund Managers) generally much slower in the adaption of new technologies then it was expected when those Technologies started to appear. Most of Fund Managers are still working using same old legacy systems that are far from perfect, not adapted to cloud computing and lacking many features that FinTech can offer. But this represents a unique opportunity for FinTech entrepreneurs to implement their products by building a close relationship and partnerships with the Buy-Side client. WHY? Because Buy-Side clients have much more flexible management structure then Banks so not only the sales cycle will be shorter, but you can get insightful and valuable feedback on your product from users and upgrade it if necessary on the go.
What do you think is the future of the Fintech industry?
I love this question. Let me draw you a little picture here. Brett King, in his bestselling book " Bank 4.0 Banking everywhere, Never at the Bank " describes how FinTech Innovation will alter our current reality in the nearest future of 5 to 10 year. Bank branches and debit cards will become obsolete, and all payment will be made using mobile applications and none banking channels. Products like an overdraft, credit line and exchange of currency will disappear altogether. New FinTech players will not have to make money by making you get into credit, but on the contrary, will help you manage your money to AVOID getting into debts. AI, Machine learning and Big Data tools will automate the majority of the processes that will reduce the number of people who currently have a seemingly stable job with the title like, Compliance manager, Risk Manager, Customer Services Rep, Financial Manager, Load Officer and many more. New Technologies will automate the processes behind these jobs.
Do you have any advice for people thinking about moving into the fintech industry?
Absolutely. I run Fintech Connector network in the UK, and I get to speak to people who call themselves FinTech Innovators from all over the world but also all other parties who Enable Innovations like Investors, Lawyers, Recruiters, Developers, Marketers, Salespeople and everyone who makes FinTech universe. Personally, I had no idea about what FinTech is before 5 years ago, but I kept hearing the term everywhere and I got more and more curious about it, and at some point, I decided that self-education will not do it for me and I ended up graduating from Oxford University Fintech Program which was at the time the one of a kind. Since then everything has changed in my career and for the best. So my advice is this. If you are serious about making it within the FinTech industry – invest in a reputable course or certificate to understand what it is all about first. It is very technical but fascinating as it represents the future.
Second, networking is crucial in FinTech Industry. FinTech Connector, for example, is the fastest-growing FinTech Community in the world and we always make loads of events online and live so that people can get together, learn about new trends, discuss current challenges, share their thoughts and insights and that helps to move forward when sometimes you feel stuck or a bit lost. It also helps to correct your way, build new connections, find clients, create new ideas, find new partners, and learn about your peers.
Going back for a second to a previous question, I will offer one more piece of advice. New Technologies will not only destroy old jobs but create brand new ones – one more reason to get into FinTech now! Which jobs will be in demand in the future? Big Data Specialist, Machine Learning Specialist, Behavioural Psychology Specialist, Blockchain Integrator, Compliance and Risk Management Developer/Programmer, New Generation Marketing Specialist, Identification Specialist and more. It is worthwhile looking into that now before you become a victim of changes and the new reality.
If you feel that you want to learn more about FinTech Connector, please do not hesitate to rich out to me and I will help you in your FinTech journey.
Prepared by,
Stanislava Angelova
/Editor at DiTech Media/