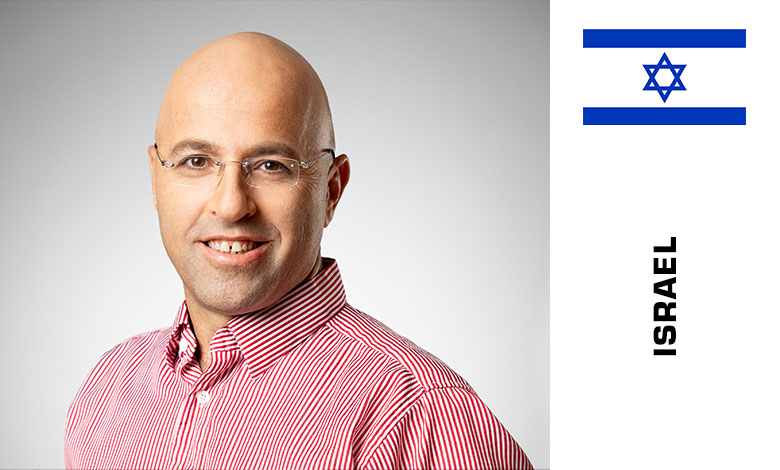 Head of Strategic Sector Development at Startup Nation Central, Israel
Yariv Lotan is responsible for supporting the development of strategic sectors, Industry 4.0, AgriFood and Digital health, into a leading global hub of innovation. Over the past two years, he has played a pivotal role in building the international ecosystem supporting Israeli Industry 4.0 startups, engineering bridges-of-innovation with multinational corporations, investors, international consulting firms, associations, consulting firms, governments, and academia. He has developed and runs the Industry 4.0 Global Challenge Survey, and leads the strategy to accelerate the innovation acceleration of Industry 4.0 for German Mittelstand companies.
Salutary word: "I am looking forward to being a speaker at the Smart Industry Forum this year. It would be a great opportunity to discuss the challenges of manufacturers and the innovative Israeli Industry 4.0 solutions to support their digital transformation."
Session: The Smart city meets the Smart Industry

The Smart City augmented by the Smart Industry
The session will deal with how the smart industry is a part of the smart city. The cross-over is at 3 intersections:
– Technology and Innovation – i.e. IoT and machine learning.
– Transformation – from rigidity to agility, the digital transformation, complexity, and brownfield innovation.
– Remote economy – the need to operate and be resilient during the transformation into remote operability.
We will review the sector development in Israel, trends, challenges, and how to find the relevant solutions in Israel.
Learning outcomes:
Understanding the Israel Innovation ecosystem

.

Using the Finder Innovation Discovery Platform

.

Access to leading IoT, cybersecurity and machine learning solutions

.

Navigating and engaging with the Israeli ecosystem.
Additional information and programme of International Conference on Smart Cities, Smart Infrastructures and Smart Buildings – here