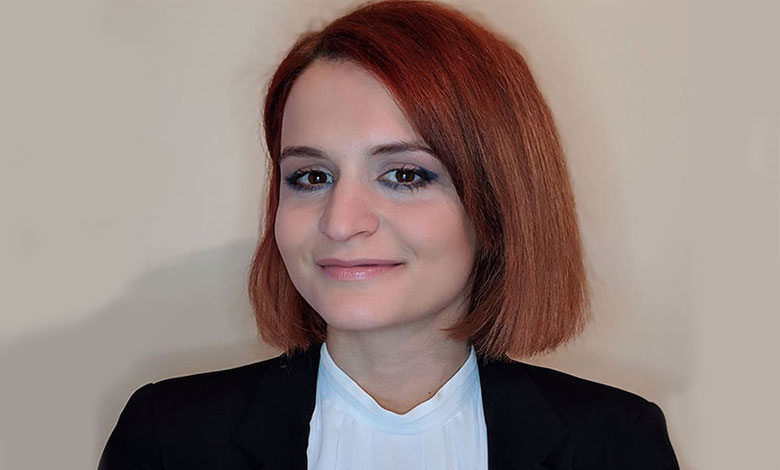 Dear Ms. Bantra, please tell us more about yourself and your professional background?
I am a data-driven professional who has led complex projects that incorporate artificial intelligence, machine learning & analytics tools. I lived and worked in Greece, Ireland, and Austria, so I would say that I gained international experience and I had the opportunity to meet many interesting people. 
Through my 8 years of studies in applied mathematics, physics, and computer science, I learned how to approach business problems and became familiar with many different methods and technologies. I worked for a few small, medium, and large IT companies, where I saw how to build end-to-end solutions,  lead customer projects to success, and add value to a business. 
Additionally, I am passionate about helping others enter the IT world. This is why I retain a data science educational Youtube channel named ElpiTelly, where Telly means TV in Irish. I created an online course on Udemy called IT interview training, and I self-published two books on Amazon with titles: 
Interview Training: Answer, behave and negotiate like a pro

BECOME A JUNIOR PYTHON DEVELOPER IN A FEW DAYS: Algorithms & Data Structures The GIST of Computer Science Training for Interviews & Coding Exams
Lastly, I enjoy taking part in technological conferences like the Digital European Week and being informed about news and developments in this domain in order to stay relevant. 
How has the robotics and artificial intelligence industry changed in the past 5 years?
We have started to see relevant applications like chatbots everywhere today, so I would say that there is considerable progress, and many companies have already been digitalized. I am looking forward to seeing even more significant innovations like 3D printed meat, which can help create a more kind world and help against environmental destruction. 
What are the main challenges when building AI software?
Many, as software is the most complex product on Earth in my opinion. Luck of talent, the fast pace of the market, the enormous volume of data, the customization of existing solutions to achieve better performance, and the challenge to design well scalable and robust systems are some of the main challenges. 
Can you give us examples of a successful AI implementation? (for example, in education or medicine)?
I could refer to many different implementations that add value to people's lives here, but I would like to talk about entertainment as this is a crucial aspect of our lives. Among other fun AI apps that someone can find, quite popular today are ​​conversational AI apps. 
A very successful voice assistant tool is Amazon's Alexa that helps users manipulate other Alexa-powered devices such as smart house utilities, tablets, TVs, wearables, cars, etc., from the phone. With Alexa, can someone listen to music by asking for their favorite songs, set the alarm, be informed about weather forecasting, and more. 
More and more people trust their routine tasks to this personal assistant, making the Amazon company gain record-setting profits every new quarter.