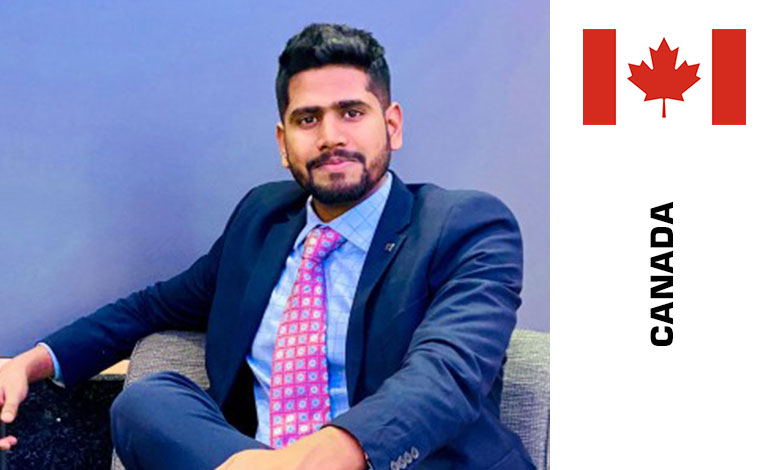 Supply Chain Analyst at Trend Marketing, Canada
I am an Engineer by education and a Supply Chain Analyst by profession.
Soon after my graduation, I worked as a Planning Engineer for an Electronics manufacturing company in India for a year which was mainly focussed on production planning and cost analysis.
Out of my curiousness and interest to learn more about the supply chain industry, I started working as a Supply Chain executive for a hyper-local food delivery company called Runnr (now acquired by Zomato). It was very challenging experience more related to supply chain operations in urban fulfillment.
I also worked as a Senior supply chain Analyst for 2 years at Nuestro poly products, which is a foam manufacturer for the automobile industry and also partnered with the government of India on the construction of power plants. This experience was crucial in my career since the company had operations at over 80 locations in India. I was working with many field managers and was strategizing the supply chain operations to ease the everyday business.
Currently, I work for Trend Marketing which is a Canadian distribution company in the fashion industry. Being a supply chain Analyst I am working in operations and E-commerce which is a fun, challenging environment filled with numerous learnings.
Apart from the job, he is also partnered with a non-profit organization called Fellow International Students where they connect students with professionals from diverse backgrounds so they learn from others and can get their dream jobs, just like he got his!
Session: Urban Fulfillment & Supply Chain

Adapting to the world of change with Urban Fulfillment & E-Commerce
Sharing how many companies that I was involved with optimistically adapted to effective ways of urban fulfillment and E-Commerce. How important it is to adapt to the changes and redesign effective supply chain operations.
Learning outcomes:
Challenges in traditional retail

Supply chain disruptions

Identifying the areas of improvement

Urban Fulfillment: Looking ahead
Additional information and International Conference on Supply Chain Management & Fulfillment Solutions programme – here