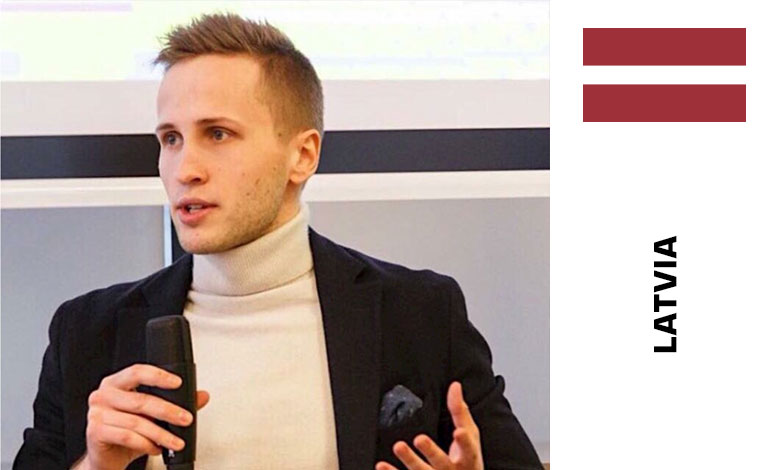 CEO at Longenesis Ltd., Latvia
Sergey Jakimov is a founder and advisor to multiple growth-stage startups in Europe and Asia. His main field of expertise is the industrial integration of digital health solutions and novel biomedical technologies.
After graduating with merit from Central European University and Riga Graduate School of Law, Sergey put his knowledge and competence to accelerate the growth of Koatum – a biomedical technology company that develops targeted drug delivery systems for dental and orthopedic implants, that is currently in the last round of validation before being launched as a commercial product into the US market.
Using his experience in the field, Sergey, as a CEO of Longenesis – a digital health tech company, provides the R&D industry with tools that facilitate the clinical trial process in multiple research and healthcare institutions around the globe.
Sergey is also a guest lecturer and co-author of the study program on product commercialization at the University of Latvia and a guest lecturer in Riga Graduate School of Law (Latvia).
Session: Accelerating clinical research through biomedical data curation.

Ecosystem for accelerating collaborative research – Identification, Engagement, Onboarding
Every healthcare institution accumulates a lot of data with no ability to effectively utilize it for clinical research. Data privacy regulations do not make this process any easier.
In the wake of the COVID-19 crisis, there is a need for solutions that would enable researchers and specialists to effectively share the disease-related data and engage patients and population in the research process.
The session will cover developed solutions in Europe, Asia, and the Middle East.
Learning outcomes:
Insight into regulation-compliant biomedical data utilization.

Creating a "handshake" between sponsor and investigator.

COVID-19 impact on R&D – positive and negative effects.

Participants will learn about the problems in patient identification and engagement.
Additional information and International Digital Healthtech, Healthcare & Pharmacy Conference programme – here