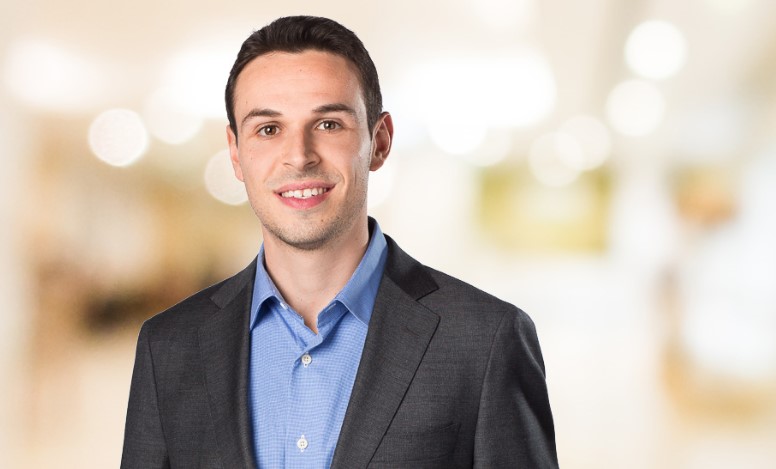 Please present yourself with a few words?
Based in Vancouver, Canada, I'm a senior research analyst contributing to Guidehouse Insights' Micromobility and Smart Cities solutions.
Tell us a little bit more about your work and challenges in front of you as Senior Research Analyst at Guidehouse Insights?
My research is focused on electric two-wheel vehicles such as e-bikes and e-motorcycles, as well as smart city technologies like smart street lighting and advanced traffic management systems. I provide in-depth market analysis, competitive assessments, strategic marketing, product evaluations, and market sizing and forecasting services to a wide variety of private and public sector clients. The main challenge our clients are confronting right now is the changing technology landscape due to the impacts of COVID-19.
What are the most successful and promising Smart City technologies?
While many smart city technologies have had pockets of success, the two technologies that I think have the broadest appeal and success in the market thus far are smart street lighting and advanced traffic management (ATM) systems.
Smart street lighting continues to solidify its position as one of the most rapidly expanding technologies in the smart cities market, largely due to the strong business case of installing controls alongside LEDs. There are immediate and significant energy and maintenance savings associated with the technology (LEDs can reduce energy consumption for street lighting by as much as 50% and adding smart controls can bring total energy savings as high as 80%). Maintenance costs are also significantly reduced, since lighting failures can be automatically detected, therefore reducing the time, cost, and energy needed to locate and fix burned-out lamps and other faults. The use of smart street lighting as a platform for other smart city applications is also becoming more widespread in a number of cities globally. Sensors and other technologies are being added to smart street lighting networks to create new city services, including EV charging, gunshot detection, air quality monitoring, advanced traffic management, and smart parking.
ATM is another key technology with significant growth potential in the smart city industry. As we all know, traffic congestion is a major problem in most major cities and has a tremendous cost to society in terms of lost productivity, wasted fuel, and negative impacts on human health. Considering how limited cities are financially and physically from building more roads, technology is really what's going to move the needle on traffic congestion. Adaptive traffic control technologies for example, can reduce congestion by 15%-40% depending on the implementation. Cities are also increasingly utilizing traffic analytics programs to filter the enormous amount of data being collected into actionable insights. Similar to the platform capabilities offered by smart street lighting, ATM systems can include layers of additional services, such as public transport prioritization and communications with connected vehicles.
 In what ways will city dwellers enjoy better quality of life and what benefits will a smart city offer them?
Smart cities have the potential to improve quality of life for city dwellers by reducing traffic congestion and urban air pollution through ATM technologies, smart parking systems, and air quality sensors. Safety can be improved through gunshot detection and license plate recognition technologies. Smart cities also enable improved efficiencies in city management in areas such as water, infrastructure, and electricity.
What is going to happen to those that cannot enter the Smart dynamics? Could that lead to a gap between two worlds: Smart and non-Smart?
Unfortunately, cities that do not develop smart infrastructure will be at a competitive disadvantage for attracting new businesses and global workforce talent. It is critical when developing a smart city strategy that cities specifically develop solutions that will help narrow the digital divide, not further expand it. Underserved communities must be considered and included when deploying new technology solutions to lessen the digital divide within cities.
In conclusion what is your advice to our readers to develop and work for?
There are strong signs that the smart cities market is entering a new phase with much greater emphasis on deploying solutions at scale. This change is reflected in the number of cities engaging in smart city projects, the growing acceptance of the fundamental benefits of key solutions (e.g., smart street lighting, data platforms, city communication networks), and strong policy drivers for technologies that can address priority issues. To take advantage of this shift in the market, suppliers need to:
Focus on selling improved outcomes rather than technology: It is important to show how solutions align with the specific priorities of each city a supplier engages with. This means understanding the perspective of city leaders and managers as they struggle with overlapping demands and limited resources. Cities are looking for suppliers to present business models that enable an acceptable sharing of risk and reward.
Aim for big impacts: The reason smart street lighting is making headway is that it can save cities as much as 80% on their lighting energy bills. Not all solutions have such clear ROI models, but there are many other areas of city operation where critical metrics can be improved, such as environmental quality, health, and public safety. Working with cities to develop ROI models that can capture both hard and soft benefits in a way demonstratable to the public can help address a number of market barriers. An important aspect of working with cities and partners is capturing the cross-sector, multiservice benefits of many smart city investments and building this value into the business case.
Understand their role in a complex value chain: Bigger players need to establish a broad framework that also demonstrates how other partners (including local SMEs) can participate. Small players need to explain how they fit into the broader industry ecosystem. For all players, a focus on open standards will assuage city fears of vendor lock-in and stranded assets.
Prepared by,
Maria Suvandjieva
/Editor at DiTech Media/