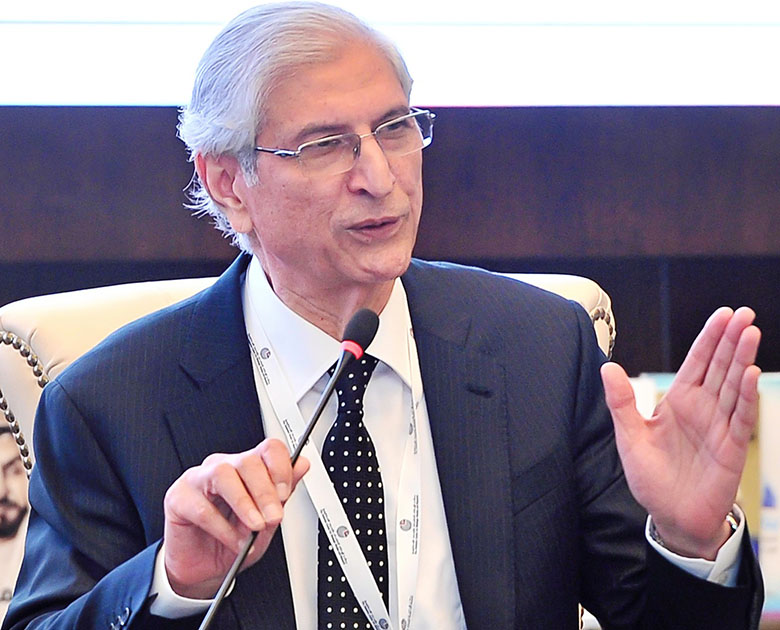 Can you tell me a bit about your background and your current role?
I am an international development banker with over 40 years of global experience, including more than 25 years with the World Bank Group. I am recognized as a global thought leader, disruptor, and innovator with an entrepreneurial flair, having conceptualized and developed new institutions and business models in challenging environments. I have assisted in establishing banks and microfinance institutions in several countries to further financial inclusion. Currently, I assist banks and other financial institutions globally with their digital transformation journeys, adherence to good corporate governance practices and sustainability principles. I am a strategic thinker with strong ethical standards and focus on results. As a certified board director, I serve on the Board of Directors (BOD) of several international companies and provide strategic advice to senior management, business owners and entrepreneurs.
You are one of the top 100 Global Fintech influencers for SDGs (2019) and you were awarded the title "Leader in Global Development Finance" in April 2019, how you fill about that?
Of course, I am humbled by these recognitions. However, I do feel that issues such as sustainable development and international development assistance need to be articulated and strengthened for which creating awareness and building capacity is important. This is what I have been doing for the past many years, and for which I have been recognized along with many other professionals.
What are Fintech companies and what do they do?
As we know, FINTECHs are financial technology companies, or companies that leverage technology to work in the financial sector. They came into being to fill a gap in the financial and banking markets – a gap that legacy commercial banks struggled to fill, ie meeting the needs of small businesses and the financially excluded. The main reasons why banks failed to enter this market segment was because of the lack of an ability to assess risk. With technology not only risk assessment has become better but also the speed with which the risk can be assessed, and the financial assistance approved and disbursed. This was a major challenge to banks, as they were unable to leverage technology fast enough.  As such they were first threatened by the emergence of FINTECHs but later both realized that they need each other to scale and grow. Hence today we see partnerships happening between FINTECHs and financial institutions.
When it comes to fintech, what are the segments with the largest potential in United Arab Emirates (UAE) and why? What are the potential business opportunities for fintech companies there?
The UAE has positioned itself as a technology hub for the Middle East with several international technology companies now located here. This is because of the foresight and vision displayed by the government of the UAE and the conducive regulatory environment that is developing there to encourage innovation and entrepreneurship. Several of these technology companies are FINTECHs for whom the major opportunity is in payments. There are several payments platforms in the UAE now, as the market for remittances and cross border payments is huge given the large expat community living in the UAE. The UAE government is aiming at making the country cashless within the next 3 to 5 years. However, with banks now leveraging technology and partnering with FINTECHs the opportunity in the areas of lending, KYC, digital onboarding and data analytics is growing and several FINTECHs have emerged in these areas too. Similarly, there is opportunity in Wealth Management.
What are the largest fintech companies in United Arab Emirates and what`s in their scope?
UAE is home to several startups, including FINTECHs. Some of the well-known ones are SOUQ.com (subsequently sold to Amazon), BEEHIVE (crowd funding), SARWA (Wealth management), REMIT NOW (payments), and many more.
How do you see the relationships of banks and fintech players in United Arab Emirates? Which are the biggest hurdles standing in the way of bank innovation?
As everywhere else, Banks in the UAE too are leveraging available FINTECHs and partnering with them to offer improved products and services. However, the biggest hurdle that stands in the way of banks being able to innovate is their legacy systems and mind-sets.
What does United Arab Emirates need to do next to build on its reputation as a growing fintech hub?
UAE has positioned itself very well as the FINTECH Hub for the region. Both Abu Dhabi and Dubai have several incentives in place to attract the best talent from all around the world. This, combined with friendly regulators and great infrastructure have enabled FINTECHs to innovate, explore and grow. UAE needs to continuously engage with innovators/FINTECHs to fine tune the regulatory frameworks and ensure that any bottlenecks are removed without upsetting market dynamics.
What do you think is the next big development that will happen in the fintech space over the next five or 10 years?
I think over the coming years we shall see more and more collaboration between FINTECHs and existing financial institutions. Both have realized that they need each other – one has the technology and the other the client base and funding. However, for this to scale we will see a great deal of focus on security issues and the ability to pre-empt cyber-attacks, etc. Also, there will be an increasing sense of responsibility in both the use of technology and its innovation, as financial institutions will realize that client focus and client stickiness depend on trust. As such, improving the way in which AI is used and algorithms are written.
Prepared by,
Stanislava Angelova
/Editor at DiTech Media/