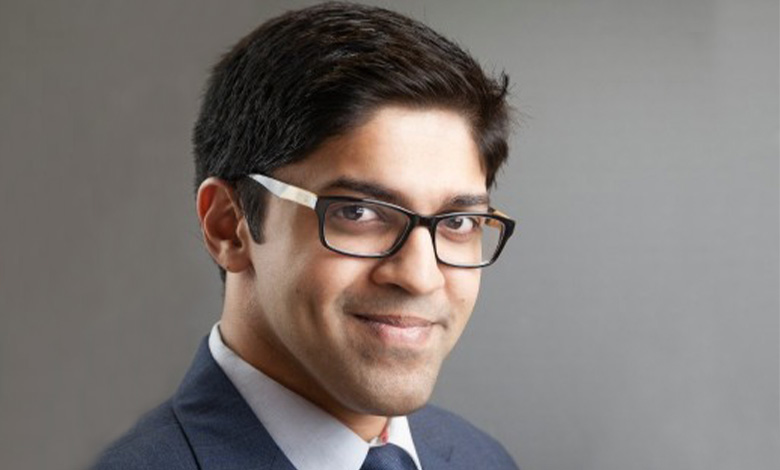 Upadhyay, can you tell our readers more about yourself?
A Growth executive, Author and Duke of Edinburgh Awardee, with a keen interest in responsible AI adoption. I'm currently the Chief Customer Experience Officer at SalesChoice, a Toronto-based AI SaaS firm for B2B sales, having previously served multiple industries in Canada, India, UAE, and Italy.
Future outlook has always been core to my interests. I had the privilege of defending a research on why renewable energy may become our new currency, and also advised the Board of Marzotto SpA on future workplaces as one of 25 individuals chosen globally. My present focus is on AI, where I have now trained 150+ managers and executives on its responsible adoption, in addition to hosting thought leadership sessions for CEO's and CHRO's.
Today, my two courses – on AI Management, and Brand journeys – reflect my ongoing focus at the intersection of AI and organizational growth. Their book versions are due for global release soon. You can find more details at www.TheUpadhyays.com
How do you define the success of a brand today?
The success of a brand is defined the same way as it's always been: a state of Brand Resonance.
Resonance is the maximum Brand Equity that can be achieved. That happens when a brand becomes part of a consumer's identity – one they will defend at any cost. That level of fandom exists beyond customer loyalty. To get there, brands need to achieve one or more of these three things:
Consistently fulfil a deep, inherent and personal desire
Establish themselves in a customer's ritual
Appeal to a customer's personality and values
The power of Brand resonance is reflected in Apple's $2 trillion valuation, and is the primary reason Apple's stock dominates Berkshire Hathaway's portfolio. If you consider the avid supporters of Apple or Harley Davidson, it is easy to get an idea of how strong and irreplaceable the brand is for its core audience in any situation.
Which are the best ways to humanize your brand in the age of social media and artificial intelligence?
Brand resonance is all about a deep personal connect with the customer. Humanizing the brand requires two conditions: a channel to represent the human aspect of a brand on a regular basis, and a way to sustain that human touch. Social media can help with the former; AI with the latter.
Most brands today struggle to maintain a human touch or identity, primarily due to a 24×7 exposure they have to every single customer, and the pressure a brand's employees face in managing other tasks in parallel. As such, we have a two-fold starting thumb rule:
Establish a brand identity from the outset that reflects your humanness. This includes everything from the choice of brand elements to the language of communication, to best practices of engagement. If a customer has already formed a perception of elevated humanness by the time they engage with you, they will look at your subsequent engagements (and any gaps therein) through a positive lens.
Automate as much of the rule-based, repetitive, analytical and back-end tasks as possible. It will not only allow deeper and quicker real-time insights, but also save time for the managers to focus on productive action. This is why we need AI, and why managers must understand it well in order to check data bias and over-automation risks.
What are the best ways to influence customers on an emotional level?
It is tougher today than it has been for many years, thanks largely to content fatigue. Throughout history, Marketing has moved from in-person events to print media to telephone calls to emails to social media. These channels have all lost their novelty, and subliminal Marketing is too controversial to pursue. This, incidentally, is where AI enablement comes in. In an omni-channel world, effective engagement is a matter of good timing in any channel where an organization's customers hang out. Timing represents acting upon what a customer desires at a particular time, and the only way to achieve that is through a system providing – often ahead of time – accurate insights into those desires so that companies can leverage it. Such insights require understanding subtle nuances and patterns of behavior constantly, which is beyond simple human ability, and requires advanced analysis. Enter, AI.
The second aspect to consider is the nature of action taken on an insight. As an example, it can be scary for me if Google shows me ads for a car when I have only just discussed that desire with my wife. Privacy issues spring to mind as well. So, instead of appealing to my desire, Google has invoked a negative emotion of distrust in this case. This direct customer engagement, incidentally, is where human marketers remain irreplaceable, and their sensitivity most needed.
Finally, a company may publicly stand for Black Lives Matter when it is a trend; but the trick is to stand for it before it becomes one. To achieve that emotional feat, an organization has to find out who the customer's primary touch point is: a retailer, a website or an employee, for instance. It is this gateway that will generate such proactive insights and deliver the strongest emotional influence on a customer.
Do you think that the rapidly changing social media content has influence on people's judgement of who they really are? Why is that?
People generally know who they are. A brand and its social media content influences who they want to be. For example, a customer may already know that she likes bell-bottom pants, but will likely not crave a pair for herself in an era where there is no content promoting it. Similarly, a customer may continue to love a self-driving car concept but she won't actively promote or crave it if such cars go through a series of recalls or accidents.
The other thing to note is that any content influences us on a subconscious level, if not always consciously, no matter how quickly it is changing. This is why uncontrolled AI-driven Marketing can be so dangerous in its breach of privacy and how well it comes to understand what we want or like. Case in point would be the Cambridge Analytica scandal and Facebook's role in influencing an entire voter base.
Content should always stand true to the brand identity. It should help prevent content fatigue for its audience through rapid changes. If anything, it should be the go-to place for content catharsis – a channel its customers turn to when they want to escape, take a mental break or feel a particular feeling. Once again, for good brand content, this is not a case of content defining who a customer is, but successfully appealing to it.
Which skills will drive successful consumer engagement in the next few years? How to build them?
As we saw in question 5 above, Marketers and customer-facing individuals will increasingly require skills in AI and modern MarTech if they wish to influence customers and also avoid being replaced in a few years. Most schools today focus on traditional concepts of Marketing instead of teaching this discipline as it stands in the modern-era. While traditional concepts theoretically hold true, Marketers today are expected to know how to use a plethora of technology stack – from CRMs to Marketing Automations to Software designed for specific use cases. Those who understand AI can further ensure that they are the ones who – instead of being replaced by technology – are looked at by organizations to onboard and manage all modern Marketing technology. And understanding AI has nothing to do with coding or advanced computing knowledge. In many ways, AI is similar to where Microsoft Office was 20 years ago – a new tool that all of us had to eventually learn.
Specific tech like CRMs or Marketing Automation can be learned online or through on-the-job practice. AI is trickier as it is a field of study and its courses are mostly designed for engineers, not managers. This is why I had launched ClassesAI.com, a 3-hour course specifically meant for managers to understand how to find, gauge and use AI solutions at work successfully. The course was picked up by other e-learning platforms, most notably one in the SAP ecosystem, before making its way to TopHat's academic learning platform in N. America. It was eventually taken over by BPB Publications, Asia's largest publisher of IT books.