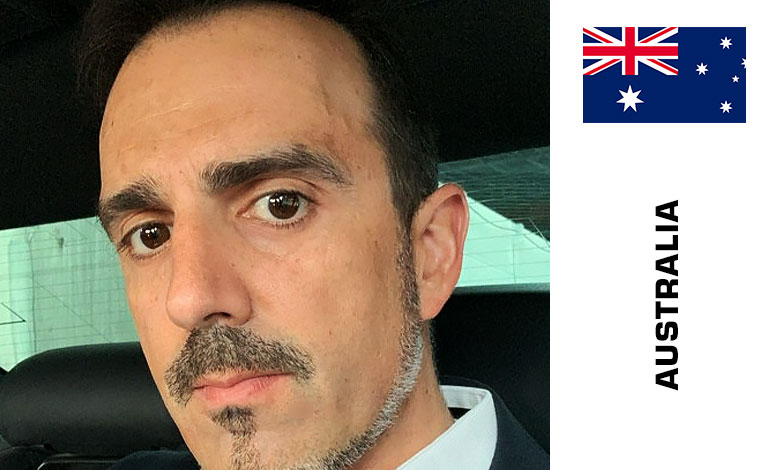 What would you say about yourself and your business? 
As Senior Global Technologist at Veeam, my day-to-day consists of working with Veeam's Service Provider products and partners, generating the content, and collecting product feedback to make sure our solutions remain competitive and meet the needs of our customers and partners.
How would you describe yourself in a few words?
I am a very driven and passionate individual, which has allowed me to build a career in an industry I have always had a genuine interest in. I also hate losing, which forces me to continually learn, adapt and hone in my skills in the workplace. On a personal level, I'm a firm believer in giving my all in every aspect of life, not just at work.
How did your career growth begin? 
I am extremely lucky to have had mentors and managers who continually challenged me and encouraged me to learn from my mistakes in the early stages of my career. I owe a lot to being thrown in at the deep end and having to make decisions under pressure because it encouraged me to grow and adapt extremely quickly.
Further down the line, I was given the opportunity to work on some of the most cutting-edge technology in the Service Provider world which helped develop my technical understanding and opened doors to bigger things in the industry.
Finally, something that really propelled my career in the technology industry was blogging. It has been directly responsible for my last two roles and is something I still love to do years down the line.
Is there something career-wise so far that you have not done? 
There are many career milestones I am yet to tick off my list, but something I've always wanted to do is lead technical strategy and direction as part of an executive role. I know once I'm there I'll be planning the next milestone, but for now, this is my key focus.
Would you change anything in your career path if you could go back?
I like to think that everything happens for a reason and that we are the sum of our experiences, whether good or bad. But, if I could go back and do it all again, I would have tried getting onboard with a start-up in the US early in my career…But who knows where I would be today if I'd have done that!
Tell us about a hard decision you had to make in your career. How did you deal with it?
One of the toughest decisions I've had to make in my career to date was leaving my last role, which I loved. It was a leap into the unknown, but ultimately a decision driven by direction and growth – and it's certainly paid off so far!
Were there moments when you wanted to give up and if so, what stopped you?
No, never. Giving up goes against the grain for me and contradicts my general outlook on life.
Is there such a thing as a balance between personal and work time? 
I've written about this a few times over the years and, in the technology industry, the worlds are blurred. Those who find a career in tech, usually have done so because it has been sparked by a passion in their personal life. Since many of us consider tech to be a hobby, it can be tough to strike a balance between the personal and the professional.
What would you like to say to our readers?
If there is any advice I could give, it would be to have ultimate confidence in yourself and your ability to take yourself forward in your career. Always ask questions, never make assumptions, and, crucially, never take anything for granted.