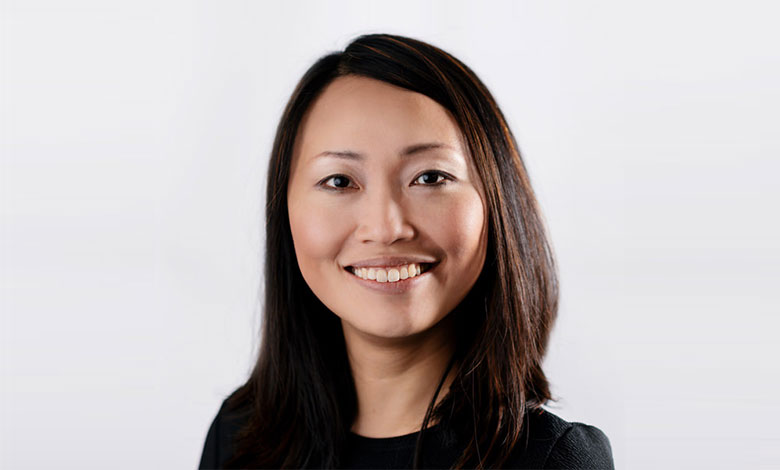 Ms. Lin, tell us more about a challenging situation you faced in your career? What did you learn from it?
A client once asked me to help rebrand the entire website. The project consisted of creating a personal brand, reworking the website copy, and designing the site structure. It was scheduled to take two months to complete. As long as the client was able to set aside time to work together and finalize the details, it was a realistic timeline. 
The client started asking for minor changes as the project progressed, and the requests piled up, expanding beyond the original scope. In addition, the client wasn't able to commit to our agreed-upon schedule. As a consequence, we were in danger of losing control of the project. 
It was necessary to reschedule the delivery. I was forced to have a difficult conversation with my client. Even though I expected resistance, the client turned out to be very reasonable and willing to accept a changing timeline. 
In addition, the client wrote a testimonial about the success of the rebranding project. Through this experience, I learned that although difficult conversations can be intimidating, they are essential to good communication and collaboration, and they can help build better relationships and set the right expectations for a team's success. 
In your opinion, which is the most challenging aspect of social media marketing?
I would say, it's measuring the success and impact of social media marketing. Many brands are struggling with attaching a tangible value to social media marketing. In the early days of social media marketing, success was measured by the number of followers, likes, and comments. This led to a "black market" where people bought followers, likes, and comments.  
To "beat" the algorithm and get more views, engagement pods were created to increase the number of interactions and engagement. 
Today, we know that big numbers of followers mean nothing if they don't translate into sales. 
Due to the intangibility of social media marketing, it is also incredibly challenging to determine how much money to invest in social media and whether it is actually worth it in the end. Brands with a larger marketing budget can invest in social media marketing without necessarily knowing the end result, but smaller brands are still trying to figure out the benefits of social networks and how much of their budget should be spent on them. 
While social media can play a role in growing a brand's online presence, their specific role depends on the brand, and ultimately, they are responsible for testing and experimenting for themselves. 
Do you consider TikTok as the one of the most promising social media platforms? Why?
I consider TikTok to be one of the most promising social media platforms at the beginning of 2021.  
Back then, this short-form video app was the subject of many security and privacy controversies. Based on App Annie's analytics, the TikTok app was the most downloaded in 2020, became known as a social media app for lip-syncing, and is mostly used by teenagers. 
I even conducted a poll on LinkedIn at the beginning of 2021 to understand how my LinkedIn network felt about TikTok. Most people thought it was just a passing fad that would fade away soon. 
In order for a social media platform to succeed, it must reach a critical number of users. If there is not a sufficient user base creating good content, it will be impossible to encourage more people to download it. 
In addition, without increasing downloads, it would be impossible to even advance to the monetization stage. 
Little did we know that not only had TikTok overcome its challenges, it also topped the charts as the most downloaded app for the majority of 2021, going over the user threshold needed to establish itself in the social media space.
Considering that we are nearing the end of 2021, I consider TikTok to be a significant player in the social media space. TikTok announced in September that it has 1 billion active users worldwide, putting them on par with Facebook, Instagram, and YouTube. 
No other social media platform has surpassed 1 billion active users in recent years. This is a remarkable achievement, and it will be very intriguing to see how TikTok continues to revolutionize social media. 
What is your opinion on the "genuinfluencers", are they the future of influencer marketing?
 As a result of people wanting to engage with real people and have real conversations, the term "Genuinfluencers" has risen to prominence. 
It's not just happening within the influencer marketing sphere. As a whole, people are inclined to support brands and businesses that align with their values. 
Authentic brand building was already a hot topic back in 2018, when LinkedIn became a professional networking platform beyond the resumes. People no longer expect perfection, but rather look to imperfection or work in progress as an acceptable state.  
Generally, today's consumers view "vulnerability", "imperfection", and "sharing educational advice" as positive features of a brand and "genuine" is the key to success for a brand – and it's not limited to only influencer marketing.  
How do you think will social media marketing evaluate in the future?
In the coming years, the social aspect of social media marketing will continue to grow in importance. In other words, consumers want to know more about the motivations behind a brand and what it stands for. 
Social media marketing will become more personal to individuals, and how well a brand connects with consumers will determine its success. Also, the average consumer will come to expect a brand to be present on social media so they can do their own research before buying anything.