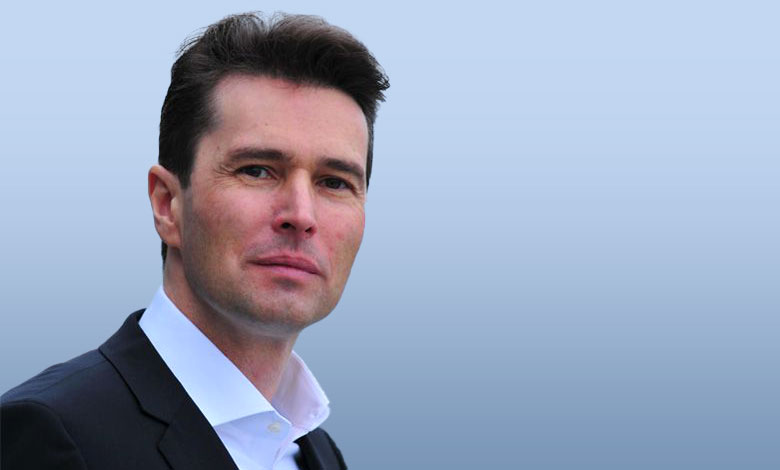 Dear Mr. Vollmer, please introduce yourself to our readers…
I am Partner & Director for procurement at Boston Consulting Group (BCG). In my role I focus on defining digital transformation strategies for clients globally across all industries.
In my previous role as Chief Innovation Officer at Celonis I was in charge of shared services and business process transformation. Celonis is the market leader for process analytics, process mining.
Before that I was Chief Digital Officer to help SAP customers to define and drive digital transformation strategies in all industries globally. As Chief Operating Officer of SAP Ariba, my focus was to help companies eliminate procurement and supply chain complexity through simple, smart, and open software solutions and integrate SAP Ariba and SAP Fieldglass into Intelligent Spend Management. As the former Chief Procurement Officer at SAP, I'm sensitive to the complexities surrounding the intersection of technology, compliance, and supplier networks that today's procurement leaders face.
I implemented a global category management organization, procurement shared services and a hybrid model with Ariba for goods, Fieldglass for professional services, and Concur for travel.
In your opinion, how does technology affect the way customers collect information and communicate?
The year 2021 has been defined by supply chain disruptions due to the coronavirus pandemic. The impact of COVID-19 has accelerated digitalization with a clear focus on risk management to avoid any disruption, real-time analytics to provide the transparency needed and an increased focus on sustainability. Customers want to understand in more detail what are the ingredients of the products they consume. Sustainability is a key topic of interest prior to a buying decision. Only technology can provide the insights needed to provide clarity on any product a company sells. Starting from the raw material and extraction to transportation, to manufacturing and to the whole- and re-seller. Customers use technology to get information about the products (and compare prices) prior to their buying decision. Therefore, the technology needs to be in place to provide and monitor the goods in each single step of your supply chain. These technologies start with the data of any supplier and manufacturing steps to acquiring market insights until the combination of data and leveraging AI and ML.
In your opinion, how can supply chain leader best determine the needs of the customers?
From my perspective based on hundreds of client conversations, the key is getting the demand of a customer and understand their buying decision. Only, if you know what your customers want, you can produce the right goods and services. The sales data, incl. the change of selling information, is key to determine the need today. AI and ML technology can support to predict future buying behaviors and plan the sourcing and manufacturing process accordingly. The more insights you have, the better you understand your customer and the better you can serve them by providing everything what is needed, when it is needed.
How to find the customer fulfillment formula for improved efficiency and customer experience?
Leaders like Apple, Google or Amazon are great examples on generating, but also managing customer expectations. The customer experience needs to be seamless across all buying channels. I like the saying, make the customer experience Apple-easy and Google-fast. In that case you will have happy customers, which will help you grow your own business by understanding their needs best.
What are the main trends that you have observed in your professional practice?
I could start by leveraging the typical buzz words – and I have used some already in this interview.
I would start with the customer experience as key trend – honestly a trend, which is not really new, but a trend, which decides if businesses are successful or not.
To get the data needed, I would continue with the (big) data – from sales, connected devices along your supply chain, manufacturing, IoT and IIoT,
To manage customers, but also the entire supply chain, the interpretation and deriving insights from the data gained is the next step. From descriptive data to predictive analytics to prescriptive guidance enabled by ML and AI technologies
Finally, I see sustainability as a main trend becoming more and more important. It is driving by customer expectations, but also by the need to be mindful on the resources needed for the manufacturing process.
How do you think do political, social, environmental and economic factors influence the development of supply chain?
The influence of these factors is getting increasingly more important. It starts with sustainability and corporate social responsibility (CSR), which includes the prevention of forced labor, working conditions, but does also include new regulatory requirements, like the newly introduce supply chain act. As companies have a liability across the supply chain and their suppliers, political decisions are impacting supply chain management. The same is applicable for environmental standards, CO2 emissions, clean water or avoidance of plastic waste, which only can be managed, when you have full visibility in your supply chain and manage your suppliers accordingly.