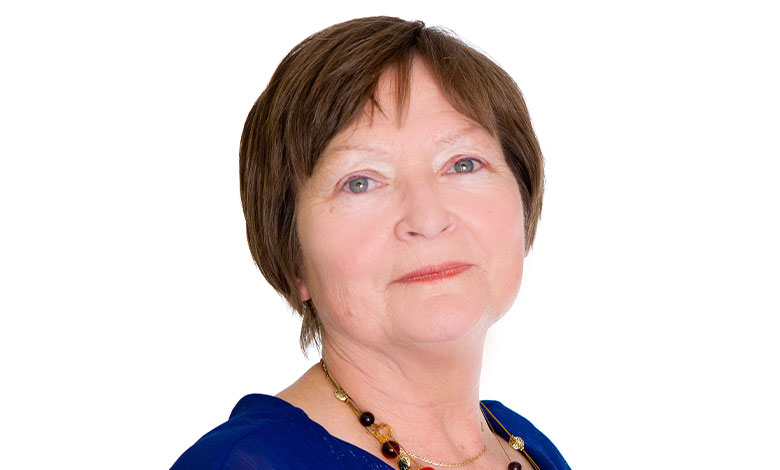 What would you say about yourself and your business?
Firstly, I am an Amazon author. My first responsibility is towards the therapies which I am the founder of. Currently, I am writing a trilogy on the three therapies – Aro-healing, Arcepathy, and Arochology. Aro-healing is a complementary therapy, Arcepathy is a whole medical system, and Arochology is a medical health science. Four hours per day either goes towards researching, editing, or proofreading my own writing projects (in order to prepare manuscripts for future publication); these softcover and ebook formats are medical non-fiction unabridged and abridged volumes. Books already published are Aro-healing (volume 1) and Arcepathy (volume 2). The third volume, Arochology, will concentrate on aspects such as philosophy, psychology, medical syndromes, and how it affects mental and physical health. It is in its research stage and will be ready for publication during 2022. Secondly, I write content on subjects such as research, science, philosophy, physical and mental health, wellness, and holism for blogs, digital websites, and online magazines. Thirdly, I am active on social media platforms to create awareness. Weekly, I contribute with articles on Linkedin and have discussions with hosts of international countries.
How would you describe yourself in a few words?
I am a philosopher! I believe in a therapeutic and holistic realm. I am forever chasing long term goals and never give up on a dream!
How did your career growth begin?
It began the moment I was visible online. I can't exactly describe when, but major advances were when I decided to have an online presence. I call it my digital voice. It is a voice that speaks for you when you are not there. Create awareness in your field on social media and everything else will follow!
So far, is there something career wise that you have not done?
A lot! One always needs realistic dreams. If you are under the impression that you have arrived at a point in your career of having accomplished everything, you are actually at a point of stagnation.
Would you change anything in your career path if you could go back?
Maybe I should have accepted the bursary I was offered to study as an educationalist. I might have followed the wrong career path to try and beat the odds (going to university with the wrong subjects) and becoming a student nurse instead. Having to study extra subjects during my first year at university to be eligible for second year exams was my biggest mistake, but I have always been a person of great 'chunks'. I know myself to always bite off bigger portions than the situation allows me to. Looking back to a point where I allowed my motivation to be led by short term goals as a means of reaching long term goals, I have learned from my mistakes and find myself nowadays toddling smaller steps than before. I find I reach more that way. Things have worked out late in life for me, but if I had to follow a different path to where I am now, I wouldn't have accomplished what I have so far. It might have transpired quicker with a little help, but if you are wholly responsible for what you have, you treasure it more!
Tell us about a hard decision you had to make in your career. How did you deal with it?
The hardest decision for an author is to find the right publisher; it is difficult to find a publisher that will not only look after their own interest, but include the interest of the author. If you have found an honest publisher, hold on for dear life. I had a sponsor for my first two volumes (who also sponsored the marketing of the first volume). The sponsor dealt with conversations about publishing and marketing; rarely did it involve the actual manuscript and authoring of the title.  The sponsorship has been completed and I am keeping my options open as to whom I will use for volume 3 of the trilogy.
Were there moments that you wanted to give up and if not, what stopped you (or not)?
A writer sometimes deserts a manuscript. This nearly happened with the manuscript about the whole medical system Arcepathy (Volume 2). I pulled it apart many times and put it back together again. I lost contact with the publisher and had to find out who my present author representative was to be able to have something going again. Luckily, the manuscript was part of a trilogy, and as I had promised my readers a follow-up volume, there was no other way out than to persevere and deliver. It is not in my nature to give up on a project. I will rather refurbish the project than to give up on it; however, the manuscript took more than 5 years to publish.
Is there such a thing as a balance between personal and working time?
If you are a dedicated person in your career, you are responsible for taking time out for your personal life. Sometimes we have deadlines to meet and have to put as many hours as possible into a project, but at the beginning of a project, it is very important to differentiate between productive time management and leisure management. You have to work smart and according to a schedule to be able to see a project to fulfilment. I divide my day into hours and decide how many productive hours I want to fit into that day. If you decide on 8 productive hours per day, the rest must go towards your personal life. Except for the time you will be asleep, the remainder of a 24 hour period must be divided into areas that address your personal life in order to be a balanced person.
What would you like to say to our readers?
Look after your mental health. It is the small things that keep the mind sober! Have an exercise program and eat healthy. Be natural, be positive, believe in yourself, and have short- and long term goals! With depression and suicide rife in these unprecedented times, the moment you stop believing in yourself, talk to a professional person to help you regain your vision. When you feel depressed, talk to a person that will listen to how you feel; never talk to someone that you know will not be able to help you! It is Scientology's belief to be in the company of positive people; therefore, it is my motto not to be in the company of a negative person. I am prepared to listen to somebody when I sense that their negativism is due to despair.