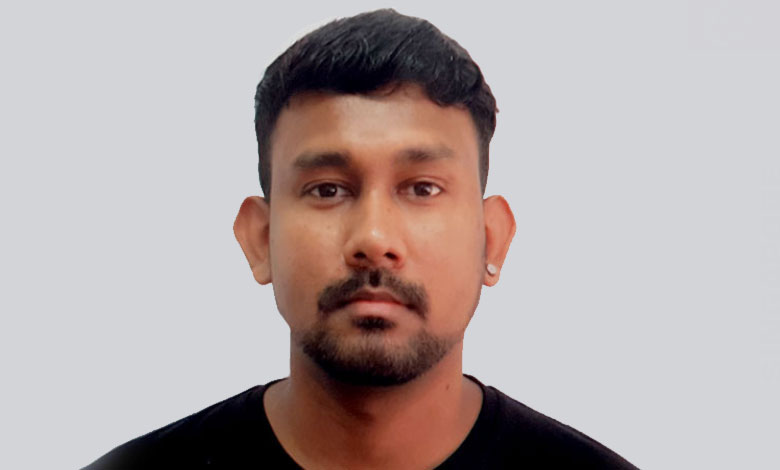 Can you introduce yourself and tell the readers more about your professional experience?
Hello reader. This is Eyebell from Singapore. I have been in e-Commerce industry for 11+ years. I have experience across different streams within e-Commerce which covers Account Management, Project Management, Content Management, Site Operations, Order Management, Metrics/Reporting, Competitor Analysis, & Pricing Recommendations. I have worked with different e-Commerce companies including Amazon.com and I have been part of implementation of leading brands in retail & fashion sector in Asia Pacific region. I have background on widely used e-Commerce applications and business acumen around the use of these application with which I have helped brands establish, set footprints on their e-Commerce ecosystem.
I have represented my current employer SP-ecommerce based in Singapore and presented in the European digital week (May 2021). I shared my working experience as a speaker for the topic "Best E-Commerce Platforms (SAAS)" Key Track.
How did your ambitions look, when you started working in the area of e-Commerce and did you have a certain time-frame for achieving your goals?
My ambition when I started working was to expose myself and get experienced on the different sectors within e-Commerce (Say for example Onboarding, webstore management, analytics, Account/project management, warehousing, last mile, Customer support etc.). Given my idea on having hands on experience in the different e-Commerce sectors, I have setup a roadmap of 2 years for each of the e-Commerce sectors. With this thought process, I have been constantly looking for opportunities around these e-Commerce sectors in APAC market and used that as my execution strategy to get to what I wanted to achieve for myself.
I liked this model of mine as it helped me kept mobile from doing the same functional work around e-Commerce more than 2 years. One more shift I get to realize in this process is as I kept moving from one e-Commerce sector to other, I was able to get an end-to-end picture of the overall e-Commerce ecosystem. I simply started loving this whole journey/process as my knowledge evolved, I was forming a bigger picture from the different puzzle pieces (e-Commerce sector). This kept/keeps me get going as well.
Which e-Commerce platform do you prefer and what are the advantages of exactly this platform?
Well, I feel personal preference should not be a metric for deciding an e-Commerce platform. Instead, the metric could be around the business core values of the brand that is looking for e-Commerce solution. Talking of which some of the below metrics could be considered.
 Customer Experience
 Compliance
 Scalability
 Performance
 Compatibility to customization
 Cost effectiveness
 Ease of use
I know it is more a hypothetical view of looking at it. In a nutshell what you expect for your brand or business forms the key for deciding the e-Commerce application one would want to opt for. I can add a side note here the brand or business should be mindful of the annual investment on the application license and what ROI they could get back. Choosing a cloud-based SaaS application compared to a self-cloud hosted application would be a wise choice.
Which e-Commerce platforms would you recommend for smaller businesses? And why?
Considered the definition for smaller business as privately owned corporation, partnership, or sole proprietorship that has fewer employees and less annual revenue than a corporation or regular-sized business, the recommendation would be go with either Shopify, Bigcommerce, Wix.
Small businesses would find it easy to settle with the tools and features Shopify or Bigcommerce or Wix platforms offer, and they can work around them easily. These 3 platforms are highly easy to use, and their foundations are simple, which may be an advantage for small business users. Also, the platforms let you customize to a certain extent, has already built-in tools, features, and components, and has majority of the small business needs covered with updated customer support all day every day, offering multiple payment gateways and giving you a high security feature as well. These platforms ticks most of the benefits a smaller business would need like Maintenance, Security, Cost, Scalability, Integrations with third parties, Marketing, Customer support, Fulfillment & business reports.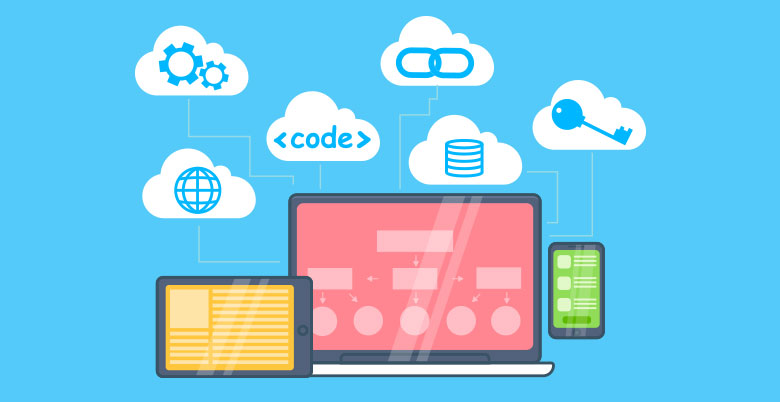 How do you solve the difficulties related to your work? Can you give an example from your practice?
As my career path touched different sectors within e-Commerce, one common difficulty I have always come across is brand/client/service satisfaction. There is always a dissatisfaction zone with the application capability to cater to the brands business. This is a fair dissatisfaction to have but is also a to live with problem. No matter which e-Commerce application brands choose for, there is always a minimal chance of dissatisfaction the brand would experience. When the brands express such concerns, it becomes difficult for me/anyone as an advisor to talk on behalf of the application. This is mainly because one would not be able to directly control the applications core behavior.
Let me share an example. When a brand reaches out to me with a dissatisfaction saying, "why am I not allowed to customize the checkout portion of certain application?", "why does my site re-indexing take more time?". It is a fair concern from the brand user. However, limitations are imposed by certain applications to specific part of the website (say for example checkout, payments, API calls) due to performance related constraints the application must adhere to. It becomes difficult for me to explain the technical details to a business user who would possess a slightly less technical acumen. I have handled such situations by following the practice of explaining the business users relating to real life examples in simple terms. This practice allows the business users to get a virtual visual of the problem we are discussing about, relate to it and get them understand better compared to talking around the actual problem with technical terms. Also, I have come across business users, who have formulated SOPs around that problem after being able to understand with the real-life example practice, I have adopted. Henceforth I try and breakdown the problem statement and relate it to a real-life situation to make the business user understand it better.
Could you give a prognose of the future of e-Commerce? (perspectives, challenges)
e-Commerce (electronic commerce) mainly deals with the transactions that take place on the internet, focused majorly on the commercial transactions. This includes the buying and the selling of a broad variety of products and services. On this view of e-Commerce, it has become a convenience for end users to access products/service without having to get physical access to the products/service. Right from ordering groceries, food, diapers to kids all the way to apparels, electronic gadgets & booking hotels/flights its convenient for an end user to make use of e-Commerce. With this perspective view, e-Commerce will have a better future as there is demand to its use globally.
Any e-Commerce transaction must happen over the internet and payment becomes critical. In today's digital era, securing customers data & secure payment transactions is a challenge which almost all the e-Commerce service providers are constantly working on as the e-Commerce industry evolve. Customer data & payment information's are assets that needs to be secured for any brand/service providing e-Commerce. This I think will continue to remain as a constant challenge as the digital world keeps evolving and different measures needs to be in place periodically to mitigate and protect valuable customer information from being exposed.