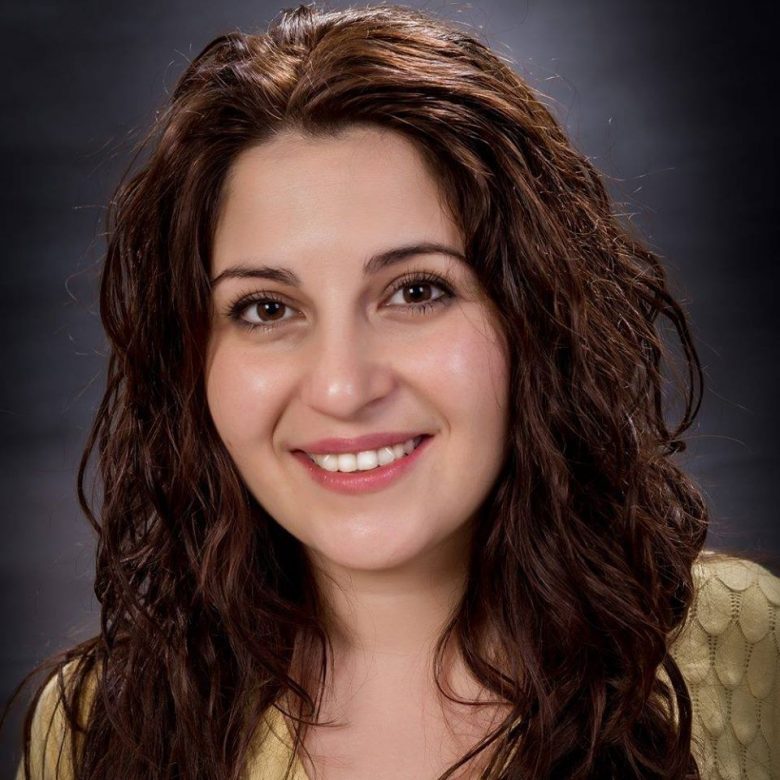 Can you tell me a bit about your background and your current role?
I'm Yanislava Hristova and I'm a Founder and CEO at Remote IT World.  We are a global citizen company and the preferred HR and Staffing partner of the remote employers. We help business and talent worldwide to work remotely.  Our partners are fintech, technology and blockchain companies based across Europe, The US and Asia.
I've been an HR in Tech for over a decade. My passion in HR started when I joined the international students run organization AIESEC. My experience there shaped me to perceive the world as a global village. A village with unique human beings manifesting diverse cultures, nationalities, rituals, religions united around a common mission. Meeting and collaborating with passionate coworkers and organizations from all around the world sparkled my curiosity in humankind's uniqueness so much that I embraced a cosmopolitan mindset and people-first approach ever after.
My commercial experience started as an HR Consultant in the First IT Recruitment Agency in Bulgaria doing technical recruitment in Bulgaria. Next I hold a position of a Director of HR/ People Operations at a US-based product development company. 5 years later, this same company employed over 100 employees across 19 different countries all working fully remotely. Organizational development is my strong suit and technical recruitment is my sweet spot. I've experience in domestic and international startups building HR Tech products, advising on remote culture and nurturing the communities around them.
My mission to empower and connect business and talent worldwide to work remotely.
What remote work means?
Short answer is that Remote work means work from anywhere.
Detailed answer is that remote work is a model of fully decentralized and distributed operations. Remote work is not working from home. It's possible beyond the traditional office location boundaries. The nature of remote work is that it elevates the power of technology and is done completely online via the internet. Remote work is about being connected while being fully distributed.
It's core values are trust, transparency and ownership mentality. It heavily relies on well defined processes, clear vision and goals to unleash the promised results of business agility, high productivity and high engagement.
This new model brings a paradigms shift. In comparison to traditional organizations, we focus on the human factor and it's the contribution that matters not the attendance. The 9 to 5 concept is not applicable but instead the individual has flexibility and feels better work-life balance. It's a new leadership style that empowers people to create and be engaged instead of micromanagement and control.
Which are the first steps towards embracing remote work?
The steps of embracing remote work are to be very clear and specific of what you want to accomplish, how you are gonna get there and how you are gonna know when it's accomplished. This is the high level idea.
In the execution layer a predefined clear set of rules is what makes the operation successful or not. Using project management tools, writing things down, unlearning to talk all the time and start writing things instead. This is the first and most value adding things to embrace remote work. Everyday working with clients, we see amazing product companies overwhelmed by so many apps and integrations which is not the point. The technology is just a tool, keep it simple, focus on the process, connectivity and the delivery.

What are the long-term and short-term benefits of going global?

When talking about the benefits of remote work I have a reason to believe we know a few of them and we are sure that we are about to discover even more in the near future.
The most popular short-term benefits of going global are cost effectiveness, access to larger talent pool, higher productivity, higher retention rates.
The long term benefits of remote work are business agility, sustainable growth opportunities, faster market expansion for both products and services. Last but not least more favourable conditions for employers and employees.
Going global is a serious move and shall be a conscious choice. Remote work is the most adopted competitive advantage in 2020 🙂  The need for a change in the traditional office based models is inevitable and thus the need to change and adapt. The organizations that adapt will continue existing.
What is the single biggest challenge facing the HR department today?
There are many challenges in the HR department today. I can only admire the flexibility, openness and stamina all my fellow HR Business Partners demonstrated during the past few months.
And yet, one of the biggest challenges  is to reduce our bias. An HR professional by default shall be open-minded, objective and of service to its employees. Regardless of the occasion, is it when hiring or when building a company culture, knowing our bias and overcoming them in a globally connected environment is a must do.
What trends will shape Human Resource departments over the next five years? What do you think?
A few trends we already start to notice.
In the area of recruitment in particular, I think, they see a surge to digitalize the processes and workflows. For example by implementing unified ATSs, author mission driven career pages, delivering stellar candidate experience.
The HR departments are already starting to see generation Z applicants coming into the market. These brilliant individuals are influenced by storytelling and authentic employer branding. Also, as HRs, we need to take into consideration their specific demands for flexibility and autonomy and create jobs and programs that utilize them in the best possible manner.
Another trend, where the conversation is starting to get more active is Diversity and Inclusion programs. The good news is that with opening up for remote work, the chance to build a diverse team gets higher. And the aim of an inclusion program is to personalize the experience of each employee in the company in a way that can help them feel valued, appreciated and their effort recognized. By caring for our employees, we ensure business success. And especially today, just simply allowing them to work from home can be a huge gesture of care.
Prepared by,
Stanislava Angelova
/Editor at DiTech Media/