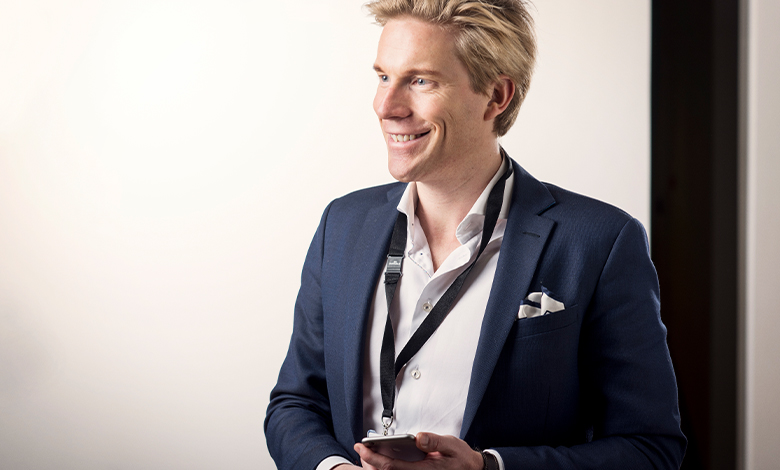 The digital transformation of the business is not just another marketing definition – it is a new reality which requires a radical change of the working processes of the business and the customer approach. It's important to realise the result of this transformation is not just using the digital technologies in the exciting products and business processes but creating conceptual new ones. Having that in mind, the editorial board of DiTech Media contacted representatives from different companies to gather their opinion on digital transformation matters that concern the business.
1. What is digital transformation and what does it really mean for you and your organisation?
Digital transformation for me is a continuous process rather than a one-time exercise In short, it means constantly evaluating you digital platform and making sure your technology is fit for purpose. I often state that the innovations of today are the commodities of tomorrow, and if you hold on too long, they will soon become the obsolescence of the day after tomorrow.
2. Why is digital transformation so important for businesses?
Technology is one of the key drivers in creating and maintaining a scalable operation as well as meeting customer expectations. The right use of technology can contribute to significant cost reductions, as well as delivering tailored customer experiences.
3. Is digital transformation equally important for all types of businesses and industries?
I would say, absolutely. As the world moves increasingly faster, every business needs to keep up. However, just as being left behind comes at a high price, it is equally risky to be too far ahead. Timing is everything, and the most successful companies are those who manage to get the timing right. Remember that what was considered one of the greatest failures of the dotcom era was home delivery of groceries. These days, it is hard to imagine going through the current lockdown without the option of having groceries or other merchandise delivered at home.
4. What do you think are the top problems when it comes to digital transformation? What is standing in their way?
In many cases, IT and technology is considered a cost center rather than a business enabler. Since the majority of incumbent IT-budgets are preoccupied with keeping the lights on in existing solutions, it is often difficult to find the resources to undergo the necessary modernizations. In addition, culture plays a big part in whether one succeed or fail when it comes to digital transformation. AN organization and its processes are by nature resistant to change, and digital initiatives may end up replicated outdated processes and practices rather than reinventing the organization for a digital age.
5. What do you believe are the most important elements when it comes to digital transformation?
People and talent. You can't do epic stuff with basic people, and transforming an organization require that you have the best people on all levels of the organization.
6. Digital transformation is complex. In your opinion what do you think is the best way for businesses to start to think through digital transformation in a structured way?
The answer lies in the question, by taking a structured approach to the issue at hand. Set clear goals and expectations, base your decisions on facts and insight rather than gut-feel and assumptions, and make sure you provide sufficient feedback along the way to make sure you are on the right track. Do not be afraid to kill your darlings and/or admit that some of your initial ideas were wrong as you learn along the way.
7. Why is the role of Chief Digital Officer becoming more relevant? What are the necessary competences and powers that one should possess?
The Chief Digital Officer role has various interpretations in different organizations. If one are to succeed with appointing a CDO, this role should have a clear mandate with quantifiable KPIs. IN my opinion the strength of a CDO is to have someone who acts as a bridge between business and technology, but this requires that person to have the necessary competence and experience from both sides.
8. What are some examples of successful digital transformation in the world?
Born-digital companies like Amazon, Microsoft and Google has shown an impressive ability to evolve alongside both new technology as well as changing customer behavior. Each emerging from vastly different starting points, they have all successfully transitioned towards a platform based business model that consist of various components that all tie together.
9. If there were some key pieces of advice you would give to a client before they embark on a major digital transformation project, what would it be?
It has been a while since I was in consulting, but I would highly recommend to spend enough time to defining the problem you set out to solve, and resist the temptation to jump to quickly to a solution.