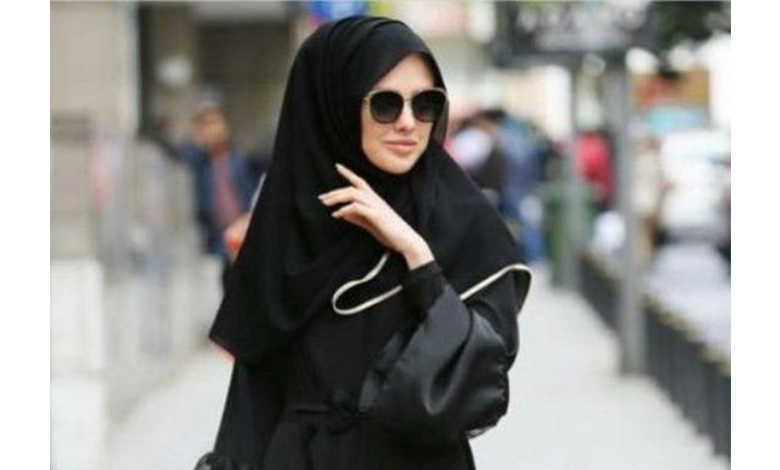 Can you tell me a bit about your background and your current role?
I'm an aspiring Educationalist and futurist and keynote speaker. My mission is to uplift people to ideas so they can unlock potential and achieve the impossible. And create one-of-a-kind development experiences and high impact learning tools that promote productivity, innovation, and collaboration in the workplace.
I have delivered several courses in areas including IT and Business Courses such as Human Resource management, customer experience, coaching for success, digital transformation, direct sales, professional development, leadership development, delivering feedback, email etiquette, performance management, and several faculty training programs. Besides, I have published several research papers in reputed journals and have been a keynote speaker at several conferences. My interests are in the upcoming latest technology and its impact on business today.
My journey starts with inspiring people to learn, develop, and grow, unlocking human potential to contribute and achieve greatness. To do this, I constantly ask questions, challenge traditional thinking, imagine endless possibilities, and never stop learning from the greats!
What is the role of HR?
Each organization, huge or little, employments an assortment of capital to form the trade work. Capital incorporates cash, resources, or merchandise used to produce wage for commerce.  No matter the industry, all companies have one thing in common: they must have individuals to create their capital work for them.
Human Resource Management (HRM) is the method of utilizing individuals, preparing them, compensating them, creating arrangements relating to them, and creating methodologies to hold them. As a field, HRM has experienced many changes over the final twenty years, giving it a more vital part in today's organizations.
The role of HR could be a bunch mindful for overseeing the worker's life cycle –
Recruit candidates according to the needs of the organization and making sure that the right candidate is selected.
Hire the right candidates by conducting   interviews, planning enlisting endeavors, and onboarding unused representatives
Process payroll by calculating each payday and hours collected. Costs got to be repaid and raises and rewards ought to be included.
Conduct disciplinary action for employees going against the company policies thus leading to the misfortune of a profitable worker. Sometimes disciplinary actions may not be the best course so it's up to the HR to create a solid sufficient relationship with supervisors and workers alike to distinguish the cohesiveness and wellbeing of a group.
Update the policies is   HR's work to form official overhauls to approaches and to propose changes to approaches when they do not serve the company or the representatives.
Record keeping to offer assistance to managers for recognizing skills gap, to assist with the hiring process, and to analyze statistics according to regulations.
Conduct benefit analysis routinely by investigating similar companies to check if they are in trend and are attracting the best talent.
What is HR Analytics?
The human Resource team is vital for the success of any company. There is a shift happening in the human Resource Industry and that shift is from intuitive decision-making to a data-driven approach. The human Resource team is generating data at a phenomenal rate and it has been found that they often struggle to convert this data into valuable insights. This is where People Analytics / HR Analytics/Workforce Analytics comes in.
"HR analytics also known as People analytics and workforce analytics is the use of people-data in analytical processes to solve business problems. People analytics uses people-data, collected by HR systems (such as payroll, absence management, operations performance data) to achieve organizational objectives in the making.
HR analytics is a data-driven approach for solving people issues like- Hiring, Performance Management, Compensation, and Retention.
HR Analytics helps in leveraging HR data by making better business decisions. It is a data-driven decision making in HR. HR analysis is systematically identifying and quantifying people drivers of business outcomes.
By utilizing individuals analytics there is no need to rely on gut feeling any longer for making decisions as HR usually does. Analytics empowers HR experts to form data-driven choices. Besides, analytics makes a difference to test the viability of HR policies and diverse intercessions.
Why do we need HR Analytics?
HR Analytics potential is beyond imagination it can be used to drive better business outcomes to improve employees' experience and well-being. It supports Organizational strategic planning, prioritizes HR investments, and actions. demonstrates the bottom-line impact of HR practices and programs and align HR strategy with corporate strategy.
HR analytics is changing HR. It empowers HR in various aspects like Make way better choices utilizing data, create a trade case for HR interventions, testing the viability of these interventions, and moving from an operational accomplice to a strategic, or indeed key partner
Today, HR's role is not limited to save employees' information. This doesn't suffice in today's data-driven economy. Instead as quoted by  Carly Fiorina, "The goal is to turn data into information and information into insight". Hence this is applied to HR.
How complex statistical Analysis can shape the future of the Workforce?
 To start using data analytics for predicting business decisions is a big deal. According to research by Tata Consultancy Services in 2013, organizations see the improvement of employee retention as the greatest potential benefit, This report indicated which employees are most likely to resign in the short term and which factors make this disruptive departure of irreplaceable employees more likely. After all, it is very expensive to recruit and train adequate replacements.
 To shape the future of workforce analytics is quite beneficial in various aspects: Identify the employees with the right knowledge to deal with a company issue, discovering information in the company's digital archives, identifying the internal mentors to coach other employees. It is also useful in defining the most appreciated employees by evaluating employee morale/engagement and shaping the best job candidates for a definite job/building more predictive profiles for hiring and Identifying employees for promotion and providing them rewards. Hense by identifying the efficacy of recruiting campaigns by Improving employee retention by finding out who is likely to leave and try to discourage them from leaving proves to be quite productive for organization success and prevents loss.
 HR Analytics – Challenges and Opportunities?
 Workforce analytics will certainly experience a few bumps in business. The fruitful business about from the use of analytics will do much to gather the fundamental support for surmounting these deterrents, whereas too driving to further venture.
Challenges and opportunities of HR Analytics are:
Establishing   the right technology to bridge the knowledge gap when starting HR Analytics
Find the right technology to cater to your needs for data analysis.
Communicating well about achieving your wider business goal
Creating clear standards in the organization to produce quality data to get the most out of HR Analytics
Analyzing discrete, dissimilar, and specialized data by owning the data centrally and not separately by different business units.
A strategic partnership with key stakeholders is vital for effective HR big data analytics and the collaboration of HR and line managers will lead to an improvement in overall firm performance.
What trends will shape Human Resource departments over the next five years?
Expressions like the "Fourth Industrial Revolution "have been utilized to portray the social and financial changes we are encountering within the 21st century, driven in huge portion by the innovative transformation due to the internet,  information, social media, big data, artificial intelligence, etc. These new technological advances have changed the way we live and think. It is also changing the world of business. Similarly, Human Resource also has a new challenge to face with its new role.
The majority of organizations are looking for a more agile and dynamic reorganization, and leaving behind the bureaucratic frameworks Companies are being structured into small work teams which are set up rapidly, work together for one or two years and then move on to other projects within the organization.
With the pace of technological change and plan for what is likely to happen in the coming decades. The approach is to learn constantly. We can no longer content ourselves with going to university and building our future careers on what we have learned in those years. Our career has become a path of continuous learning.
Talent development is vital for a knowledge-based economy. To attract and then retain the best people, human resources executives are using social networks, new computational technology, and big data has spread like a wildfire, accelerating recruiting, and lowering costs.
Human resources executives are committed to preserving the organizational culture of businesses, enhancing the morale and dedication of employees, keeping up with the expectations of the new Millennials, and providing employees with better learning opportunities.
The way to achieve a promotion within the company or a raise is changing. Experience, seniority, and examinations are no longer the primary method of appraisal and there has been a shift towards a faster and more flexible model.
Companies around the globe are looking for a new type of leader, one that is capable of adapting to the economic and social changes taking place. The trend is towards younger and more diverse leaders who can run businesses the digital way.
Organizations are becoming digital and human resources departments must also follow suit. The department's responsibility is to roll out new digital initiatives to the entire workplace, implement new mobile applications like Slack, Workplace, Microsoft Teams, Gamelearn, etc. software and tools that help change the way the company works. Even chatbox services are used as artificial intelligence for recruitment in the most innovative companies.
More companies are using data about their employees to improve staff recruitment processes, increase company productivity, and detect logistics errors. These new trends have led to the coining of the popular term "people analytics": the intensive use of data to make decisions that affect people at work (who to hire, who to promote,  etc. By combining workers and machines (which some people call the "augmented workforce") may create new jobs, boost productivity, and allow workers to focus on the human aspects of work.
Prepared by,
Stanislava Angelova
/Editor at DiTech Media/