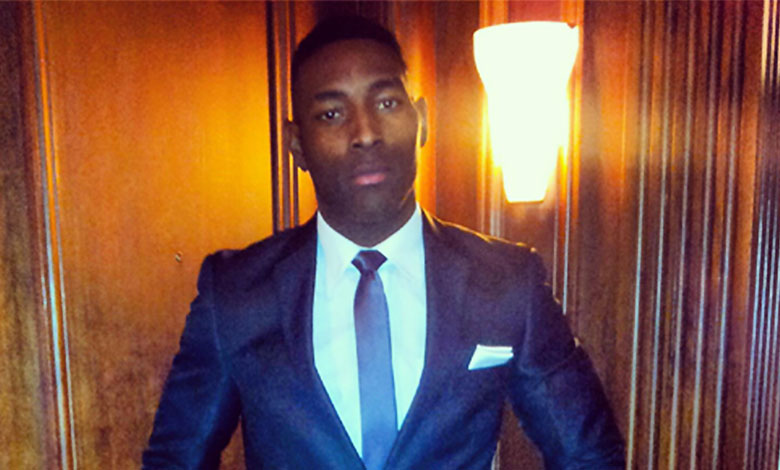 Mr. Smith, can you tell your readers more about yourself and your professional experience?
Sure. I would love to. So my name is Derrell Smith and I am the CEO of Retro Future Entertainment and CTO at ZEA Consulting. I come from a humble background and to get myself to this end goal, I began my journey working security detail jobs throughout Miami, Florida, while taking part-time classes in college. As I began to get more serious about security and live events, I shifted my focus more to sales and marketing for some of the biggest nightclubs in Miami.
When the opportunity came to go to Los Angeles and work security detail for a high-profile client in 2008, I decided to make the move out west where things began to really happen for me. I had the chance to work for many A-list clients like The Jackson Family and Paris Hilton, which also allowed me to develop professional skills in marketing and advertising, event promotions, and critical analysis along with the interpersonal skills I have today.
After 6 years of pursuing that, I decided to start my own music entertainment and digital marketing brand, Retro Future Entertainment, with the help of Ricardo Zea who co-founded the brand with me in 2014. Today, I run both Retro Future Entertainment and ZEA Consulting – a digital micro agency that helps startups navigate the digital world and get set up for success.
What do you think is the reason of digital marketing's popularity as a job in the last couple of years?
Before digital media and marketing became a thing, like let's take it way back, most small businesses would promote their services on different mass media sources such as the radio or newspapers. The thing about utilizing newspapers or the radio to market is it isn't personable to the consumers. With social media participants growing each day, it is much easier to connect with customers through specialized advertisements that really hook them in. Spreading information has also helped a lot when it comes to how digital marketing has become so popular. We are able to spread information quicker with higher quality through online branding, email marketing and digital advertising. In order to do this, we use techniques such as content marketing, search engine optimization, pay-per-click and email marketing in order to get a business foot into the door. Let's look at it this way…100 years ago how would people gather information on different businesses, news and products? They would either gather around the radio, surround the television or find the information within their town square. Think of the internet as all of those media's combined. That right there is why digital marketing as become so popular.
Do you think digital marketing and social media are the future of the marketing world? Why?
I do believe that digital marketing and social media are the future of the marketing world and I believe this for many different reasons. I believe that digital marketing and social media allow
businesses to flourish due to its affordability, reliability, and flexibility when gazing at different creative methods. A business is able to become more successful when looking long-term due to the fact everyone is on social media. For example, nearly 50% of people around the globe are on social media. When a business uses digital marketing on social platforms such as Facebook, Instagram. Twitter, Snapchat or Tik Tok, they can increase their web traffic by nearly 12% every single post. This will ultimately lead into a higher engagement rate and will allow the businesses to gain more views. I also believe it isn't always about the sales that businesses make, it is about the engagement happening through digital marketing. Since digital marketing is so affordable, reliable and flexible, it allows creators to keep promoting their brands, gaining that engagement, ultimately resulting in the growth of their company. I also believe digital marketing and social media are the future of the marketing world because of how easy it is. It is much more comfortable for people, especially during this pandemic, to purchase products in the comfort of their living rooms, rather than going to the actual store itself. It gives people a sense of safeness, that I believe many haven't felt in a while.
Do you think that the Covid-19 pandemic has an influence on the digital marketing world? What are the major changes that you have observed?
The Covid-19 pandemic shifted digital marketing as a whole. Everyone was affected by this epidemic; celebrities, families, public figures, politicians, businesses, everyone. The first thing I noticed during the pandemic was the amount of time people had. When everyone was in lock-down, all we had was time. Time to go shopping on our phones, time to binge watch our favorite show, time to download new apps and time to either connect or build up your own businesses. This has continued to change how digital marketing is executed. In the past, consumers typically "hoped" the company knew what they wanted out of a product. Now, in times like these, the consumer now "needed" the company to know what they needed. This requires businesses to be cautious of how their content was executed, in order to continue getting that engagement I mentioned in the question prior. It became more important than ever to connect with the audience, using techniques such as the tone of voice, choice of delivery platform, types of content, etc. One example of this that really resonated with me during the Pandemic was how Amazon digitally marketed to the world. Typically, Amazon has a live event during Christmas time that shows different products and gifts for consumers to buy. Since we had to social distance and quarantine ourselves, this wasn't possible. So Amazon found a way to create an interactive virtual experience for their consumers that was still able to capture what the physical live event felt like, which allowed them to attack the tone, product, engagement and need of their target audience. It is almost like since the Pandemic began, businesses have had to step up their digital marketing in order to keep up with sales.
What are your personal future divinations for the future of digital marketing?
If I were to look at where I will be with Digital Marketing in five years, the one word I would use is: flourished. Of course, no one is able to tell what the future can uphold. All I know is right now I am working very hard with the clients I have both at ZEAConsulting and Retro Future Entertainment in order to create the best outcomes for them. We want to be the outlet for our clients in order to make them be the next big thing. We will continue to help them make a booming business through digital marketing, while helping them with services such as social media engagement, broadcasting, advertisements, business consulting, data analytics and more. It is all about reeling the consumer in and making them feel needed, which my colleagues and I have years of experience doing. So when looking at my own personal divinations for the future of digital marketing, I am going to keep on doing what I do, while making my clients as happy as can be.