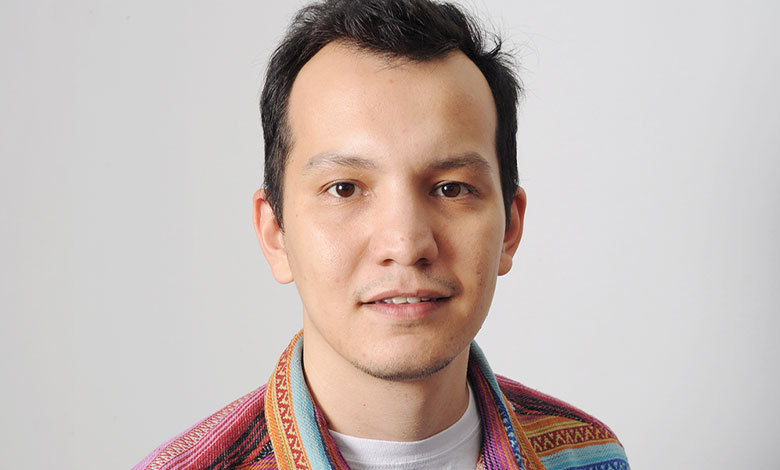 What would you say about yourself and your business?
Our Studio is dealing with  3D modeling, development of animation effects for masks for specific brands, starting with the concept. We started with the development of complex projects in the field of VR\AR. We were the first in Russia to launch a branded AR filter in Instagram for the largest chain of pizzerias "Dodo pizza", after this project new trend developed into a separate business.
How would you describe yourself with a few words?
A little crazy, creative, open to everything new.
How did your career growth begin?
At first I worked as a system engineer at Beltel integrator. (Telecommunications networks, engineering infrastructure, AV and multimedia solutions). But I always wanted to do game design, so I learned to code in my spare time. The first development was done on the Unity engine. I also published games, one of them even reached a contract with a publisher. Later I found out that you can create AR on Unity and received the first request to create an app with augmented reality: the object appeared on top of a page in a children's book. I realized that AR is an interesting and accessible market for me. My partner and I have set up a virtual studio called Beagle.
After some time, I started VisionPick (where main focus was collecting orders in a warehouse using AR glasses), but this project didn't take off.
Together with maxillofacial surgeons, we have developed a method for visualizing foreign bodies, cysts, and tumors using AR glasses. The first two such operations were carried out in Russia.
Facebook bought MSQRD in 2016, and by 2018 it had been integrated into Instagram. I was interested and decided to try it. It took only a couple of days to verify, and I got access and could post my own masks to Instagram. We made a mask for the largest pizza chain "Dodo pizza". Everything worked out, and this was the first such effect in Russia. After that, we were bombarded with orders.
Is there something careerwise so far that you have not done?
I've never worked for a corporation, and I probably never will.
One of the important goals that has not yet been achieved is to enter the foreign market.
Would you change anything in your career path if you could go back?
No. Every experience I have gained is important to me. Mistakes are a normal part of a career. Without them, there is no growth.
Tell us about a hard decision you had to make in your career. How did you deal with it?
Leaving stable work and going with no direction to open your own company and do what interested you, was scary. But it's worth it.
Were there moments when you wanted to give up and if not, what stopped you (or not)?
During corona crisis it was difficult to plan the work, many companies have closed. It was unclear whether we would stay afloat. The desire to achieve the dream and responsibility to the team helped to cope with the difficulties.
Is there such a thing as a balance between personal and work time?
Not yet. Now work takes up most of my time. I hope that in the future I will learn to delegate more processes, and the balance will appear.
What would you like to say to our readers?
There always will be difficulties at certain stages of your business development. You need to learn how to work with them: keep calm and remember that there is a way out of any situation. Difficulties toughen us and give us invaluable experience. You must set clear goals that you want to achieve, and they must be real, concrete, and tangible. It is important to find your niche and do everything to occupy it. Then the business will work.