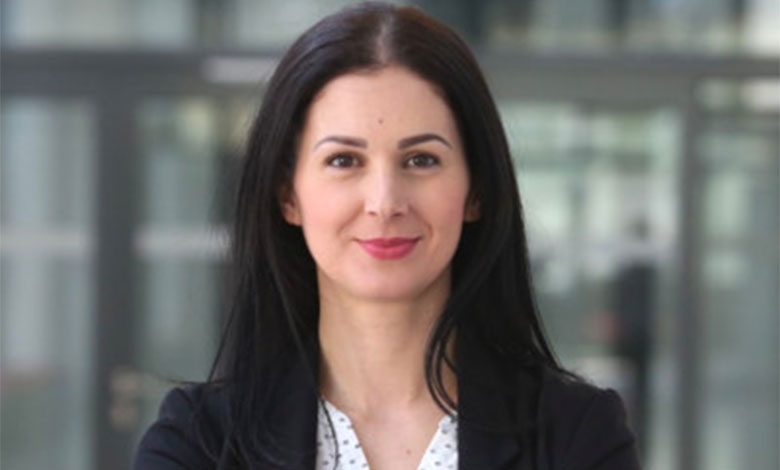 Please tell us a little bit about yourself and your work?
Andrea Basilova is Co-founder of Sensoneo – global provider of smart waste management solutions that are designed and developed in-house and produced in the EU. Sensoneo changes the way waste is managed. The solution combine unique sensors, tracking equipment, and sophisticated software to enable customers to manage waste efficiently and with a lower environmental footprint.
From your experience, what are the main challenges in the transition to a 'smarter' city?
I recognize basically two main points:
First is related to technological maturity: There is a lack of resources to evaluate available technologies on the market. Cities miss dedicated teams of experienced professionals and data analysts who could assess the available solutions and their potential benefits.
The second point is related to a mindset – readiness and courage for change. Switching to smart way often means to completely change the way cities operate in particular fields.
What are the technologies that make a smart city smart and innovative?
Technology means "just" HOW, but they are the actual benefits of particular solution that really matter. Citizens do not really care which network you used, but how does his life in a city improve – in terms of quality, cleanliness, speed of transport etc.
Can you pick one idea or project that you feel proud of and you would like to share it with us?
There are several projects that makes me very proud of Sensoneo. If I should pick only one, I would choose city of Prague. One year ago, the city decided to deploy our solution to monitor and optimize waste collection of 420 underground waste containers. Thanks to the benefits – savings on waste collection, improved environment and easy accessibility of real-time useful data for citizens via free mobile app, the city decided to enlarge the project to all underground bins in the city.
If the question meant to highlight something about the city that I currently live in, I would mention COMMUNICATION. With the recent change of mayor in Bratislava, we could have seen major changes not only in terms of making life in the city more pleasant, better organized and environmentally-friendly but also from communication point of view. The way you speak to citizens is absolutely critical and it stands above all the other tasks. This is the way how your plans can be understood, how your mistakes can be explained and how to motivate the citizens to become part of your "game" towards better place for everyone.
Can you sum up the smart city of the future in three words
Data-driven decisions.