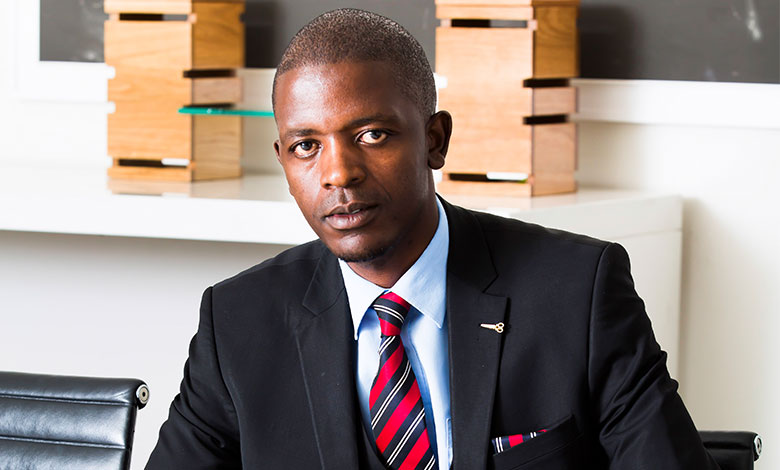 Can you tell me a bit about your background and your current role?
"Macdonald loves switching on light bulbs within organizations and people – facilitating new possibilities of business transformation." My passion is all about business transformation through technology, marketing and business development.
Over the years I have always been fascinated by how illogical yet logical the human brain functions. The emotive aspects of a human being and how that can be tapped to nurture, develop, and grow a brand or an organization. The challenge, yet solution for the same lying in how communication can be used to persuade, convince customers, and tap into both their rational and irrational emotive functions.
I do apply the same thinking in my role as well as in my leadership. Because whether you are making external connections with partners and customers or internal connections with the team, you are trying to tap into the fun and irrationality of their thinking. When this is done well it births great ideas, influences a positive outcome, and scales up growth at an organization and personal development levels.
Over the last two decades of progressive hands-on wealth of transferable skills gained in both Public and Private sector, l have helped organizations in providing integrated business technology and marketing solutions to diverse clients globally, including high valued individual and fast-growing organizations. Greater success through closing significant deals. Possesses a commitment to delivering customer service excellence through delivers complex projects within demanding time and the ability to reduce costs by implementing smart digital transformation processes that are more efficient.
Currently am a consultant currently living in Harare Province, Zimbabwe, Africa. My interests range from Smart City innovation, Artificial Intelligence, Investment – Market Analysis, New Business Development, Business Strategy, International Trade, Project Management to technology. I am also interested in entrepreneurship, travel, and Business Process Design
What more do you think needs to be done to promote the development of Smart Cities in African countries?
It is estimated that within three decades, the continent will be home to some 2.4 billion people more than double today's population, and the majority will flock to the cities. As elsewhere around the world, the policy challenges of such a rapid influx of migrants to the cities are many. On the one hand, swelling cities can  perpetuate inequalities and urban poverty, fomenting social unrest and dragging down growth. On the other hand, cities can be an engine of economic development, whilst also driving social justice, environmental sustainability and human development.
Therefore my thoughts with regards to development will be; besides technology development, these is need for proper policies to drive the development of economic and financing capacity, as well as the strengthening of regulatory development, human capital, and citizen engagement and respect for African culture values.
What will be a successful smart city model for Africa in your opinion?
From my opinion, the successful smart city model for Africa should include the empowerment of citizens, the facilitation of public-private collaboration, and the alignment with government initiatives. Though it should embrace the digital infrastructure, digital inclusion, e-government and digital economy; there is need to incorporate the African culture and values. In addition, the factor that the African environment is different from other development environments should be taken into consideration. The model should be livable and adaptable to the African in the digital era.
How shall African leaders change their "smart city policy toolkit"?
I think many African leaders are pro smart city and the roadmaps and policies are there. However , they might be need to assist them in fine tuning the policies to meet other international comparatives while adapting to the African environment, values and culture.
However , the challenges might be lack of resources or prioritizing resources towards the implementation of Smart Cities. This has blighted Africa's effort to create more smart city projects.
What are the continent`s advantages for the development and implementation of successful smart city models and projects?
Unlike other countries seeking to implement a smart city program, African countries are not burdened by obsolete, legacy infrastructure. They are not encumbered in the same way as western states by having to navigate complex, politicised government programs and systems.
Further, Africa's own technological progress is yielding solutions that may help forge a path towards a positive future. For instance, mobile phones are pervasive across the continent. This opens up the possibility for the vulnerable and marginalised in society to transmit and engage digitally.  Above all, the informed human capital in Africa. I see all these as an advantage to the successful implementation of smart city models and projects in Africa.
How do you foresee the Smart cities in Africa in the next 5 years?
As I had said before, l thinks the proportion of Africans residing in urban areas is set to grow in the next years representing the highest urbanization rate globally. I this this will push a number of African leaders to reconsider some of their policies and priorities and start to implement smart city models with urgency.