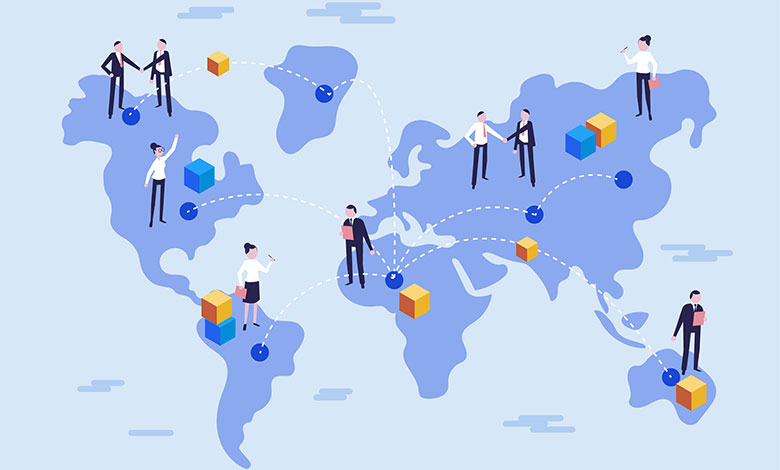 In recent months, the supply chain has experienced disruption like never before. However, disruption is not uncommon, particularly in the transport and logistics industry. It can occur for a number of reasons; the supply chain can be affected by anything from an increase in demand to the event of a natural disaster. Sure, the scale of disruption is different but the solution to avoid instability is the same. In order to withstand the unpredictability of disruption, a comprehensive, long-term strategy is the best defence.
COVID-19 and the supply chain challenge
COVID-19 saw the supply chain experience disruption in various new ways and separate regions felt the impact differently. Trade from China was halted, affecting supply all over the world; FMCG demand skyrocketed across both Australia and New Zealand as consumers panic bought pantry items; bricks and mortar retailers shut down as restrictions tightened; and e-commerce boomed as consumers flocked online whilst staying indoors. For some retailers, the pandemic was the nail in the coffin as demand dried up. For others, it saw a boom in sales, subsequently affecting the supply chain as suppliers hurried to keep up with the increased demand.
The last few months have been a unique experience for supply chain managers with the unpredictability of events topping the list of challenges to overcome. The ongoing fluctuations in consumer demand will undoubtedly leave many supply chain logistics managers pondering how they can prepare to withstand this type of instability as consumers continue to demonstrate sporadic spending habits.
Remaining stable in the face of unstable circumstances
In the face of disruption, it's essential that supply chain and logistics managers find innovative ways to ensure the stability of their supply chain. Businesses that prioritise technology, data, networks and collaboration will have the flexibility to navigate disruption more easily than those who continue to operate with a siloed approach. Three steps can be taken to enhance supply chain operations and ease challenges amidst times of disruption.
Assess alternative suppliers – These last few months have revealed that reliance on a single supplier or region can be detrimental to a supply chain. In order to fulfil delivery requirements, especially in periods of extreme demand, collaboration with alternative suppliers is essential.
Take steps to increase flexibility – The establishment of elastic or flexible logistics is essential to surviving instability; whether that be the product of fluctuations in demand or larger scale disruption like the recent global pandemic. Frictionless supply chains require a high degree of flexibility. This is achieved through the implementation of collaborative partnerships combined with seamless tech integrations that allows for real-time visibility to make data informed decisions.
Utilise strategic partnerships – In the ANZ region, a targeted approach ensures the ability to lean on partners quickly when experiencing freight difficulties. Organisations across the region look for partners that can adapt to changing customer needs while future-proofing company growth with the ability to evolve quickly. These strategic partnerships – for example the partnership between Australia Post, Toll and other carriers to manage specific use cases – extend capabilities for an increasingly mobile workforce.
Moving forward, reliance on outdated transport management solutions simply won't withstand the current environment. Organisations need to adapt to win, not adapt to cope. Supply chain managers have to understand the value of collaboration and take steps to create their own elastic supply chain to be successful. Disruption is both unpredictable and inevitable – the sharing of data and technology with strategic partners will allow for real-time transparency over operations, exposing vulnerabilities before they become a problem.