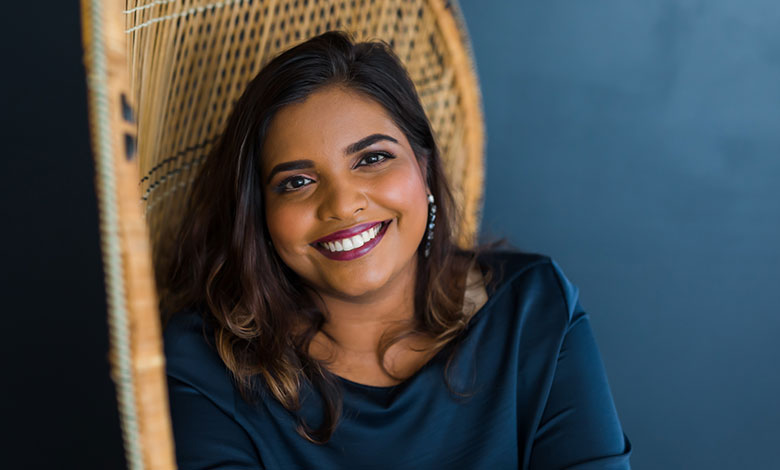 Ms. Scarlata, would you tell us a bit about yourself and your current professional role? 
Hi everyone! My name is Joya Scarlata and I am currently based out of Maryland, living with my husband and furry children. I am the Director of Digital Marketing for InterraIT, a B2B IT services firm that is based out of San Jose, California. I have been in the marketing space for over six years and I have to say that every day is certainly a learning experience and an adventure! 
Over the past year, I have taken an immense interest in learning about AI/ML and its impact across various industries, especially marketing. I continue to write about this topic, and I have been invited to speak at various webinars and conferences on AI in marketing. If anyone would like to connect, please free to reach out at: www.linkedin.com/in/joyascarlata/ 
How would you define the role of social media in our lives today?
The reality is that in today's world, it is hard to avoid social media. For better or for worse, the use of social media has essentially become a daily activity – from communicating, sharing information with one another, to watching videos, and reading the news. It is changing our lives.  
Beyond our personal lives, the use of social media has become an integral part for businesses to get their branding, messaging, and communication to their target audience. Businesses are even utilizing social media platforms (i.e. LinkedIn) to recruit and hire candidates. As it evolves, social media will continue to play an essential role in our everyday lives.  
What are the secrets of being successful in the digital marketing world?
There is a lot of great advice out there in how to be a successful digital marketing, so not sure if I can add anything new but here it is goes: 
Have an open mind

: What I mean by that is one needs to be always ready and eager to absorb information on current and upcoming trends in digital marketing as it is constantly changing. It is so important to stay updated, informed, and educated. 

 
Pay attention to analytics

:

This is probably stating the obvious, but it is important to get a feel of how well your digital marketing strategy is doing. By paying attention to data and metrics, marketers can get a snapshot of if their efforts are yielding positive results, as well as areas that they might need to focus on. 

 
Do not forget the fundamentals:

While there are trends constantly emerging and are helping to influence the trajectory of digital marketing, it is important to have a strong foundation of the field as a whole.

 
Network, network, network!

I highly encourage to network and learn from other marketers. It not only helps with one's professional growth and development, but you can get a better understanding of what other brands are doing in regards to strategy. 

 
If there is one word that can describe the digital marketing what will it be and why?
In light of the pandemic and in this post-pandemic world that we live in (if we can describe it as such), the word that best comes to mind to describe digital marketing at present is "agility." Just as with any other industry, marketers have to be incredibly flexible to keep up with their ever-changing surroundings as well as customer expectations.  
In your opinion, what are the major digital marketing trends that will shape its future evolvement in the next few years? 
Personally, I see a few digital marketing trends coming into fruition over the new few years. These include: 
1.The increasing role of artificial intelligence in digital marketing:  
Over the past few years, I would say that AI has been making a sizeable mark in the digital marketing world. There are a number of areas where AI can make an impact to one's marketing strategy – from content creation to video ads, to SEO and much more. As an AI enthusiast myself, I am really excited to see that AI is being embraced by more marketers.  
 2.Influencer marketing will continue to rise:  
Recently we have witnessed the rise of influencer marketing on platforms, such as YouTube, Instagram, and TikTok. I doubt this trend will go away anytime soon, but it will be interesting to see the direction it takes. I believe micro-influencer marketing and even AI-based influencer marketing will be key going forward.  
 3. Voice Assistants:  
For some time, we have been interacting with smart devices and voice assistants such as Google Home, Siri, and Amazon Alexa, and this will continue. It is predicted that half of search queries that are done are powered by voice searches. I am curious to see how advertising will shape in this space.