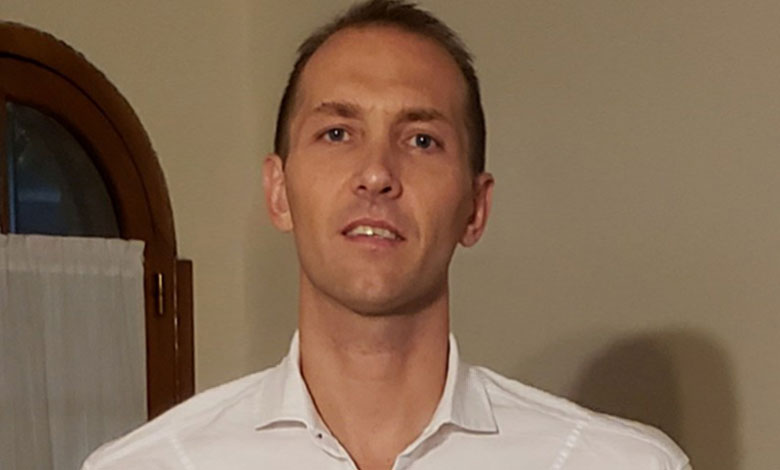 Mr. Bottini, please tell our readers more about yourself and your professional background? 
My name is Martin Bottini, I live in Argentina and I have been working in the Commercial area for more than 20 years, and in the Logistics area for 18 years. 
I have been an International Transport Manager, a Logistics Manager in intermodal operations and a Commercial Manager. 
In these roles, I have acquired both operational and commercial knowledge. I specialize in Multimodal and Intermodal logistics. In the commercial area, I carry out projects, market analysis, commercialization, etc. 
I have worked corporately, and now I work independently.   
Although my work focuses on the American continent, I also work with other different countries around the world. 
What career mistake has given you the biggest lesson? 
I consider myself as a constant learner, therefore I am aware that I can make mistakes in the process.  
Some mistakes leave us with greater lessons. One of them happened more than 20 years ago: for defending a work position, I left the company I was working with. Although I rapidly started working somewhere else, the problem form the previous company was not solved. After some time my father said "things can only be solved from the inside". Even though this does not mean that one has to stay in an unpleasant environment, it does mean that first we need to use all the instances to solve the circumstances that one created that were wrong or that we can improve.  
Something I learned is that people who work with me will not be surprised if I quit a project, because if do so it is because I have expressed it in advanced and because I have already tried my best to prevent this from happening….The same happens when I have no other choice but to decouple someone from a project. I will always try to get them into the project circuit, but if that is not possible, that person will know I did everything I could.  
Definitely… communication… working together. 
How would you best describe the supply chain industry nowadays? 
It is now clear to the business world that a big part of a company's success depends on the proper functioning of the supply chain, a crucial process in any business. 
Companies compete through their supply chain capability, because it determines how they plan, purchase, manufacture and distribute their merchandise. 
Improvements in the supply chain not only save companies a lot of money, but also increase revenues. 
With digital technology, the international market continues to grow, so they are looking for ways to stay ahead of the competition, but at the same time face a constant evolution of the market. 
The industry in general knows the digital technologies better, so the level of demand is increasing. A global market also means increased competition.   
More and more technology is becoming available, such as sensors and analytical tools, allowing companies to predict consumer demand and distribute products more effectively and efficiently.  
From my point of view, there are some keys: 
Hire experts in each area; this will allow us to be informed and have strategic thinking.

 

Technology: the systems will allow us to plan, forecast and manage the inventory along with all the financial information related to the supply chain. That is why it is important to analyze which is the most suitable business software for the needs of each company.

 

Dialogue with people to understand what their needs and requirements are, which will help you choose the right systems that will allow you to work more effectively.

 
Having the right technology is not enough, that's why processes are important. 
It is important to ensure the efficiency of the people and systems, and make sure that the supply chain is working as it should. 
If management works, customer satisfaction will increase. It is important to make decisions based on accurate data and to monitor the results of those decisions. 
 How would you describe the benefits of transportation management systems? 
It is important to understand that to the extent that we want our companies or our countries to be more competitive, we need to look at these variables. Infrastructure, fuel and operational efficiency are important factors, and they are linked to TMS technology. 
The TMS is like a control tower, because in some way it will monitor the optimal flow of a transportation operation, from the manufacturing company or the company that will supply the raw material. From here, there is going to be communication throughout the entire length and breadth of this operational cycle. 
It is a platform that will concentrate an enormous amount of information that will allow the concentration, at an operational and administrative level, of dashboard objectives, kpis or everything that has to do with the metrics of the entire supply chain flow. 
There is constant communication and operational information. 
It helps us to optimize our transportation costs, to automate our routes and the tariffs part. The TMS improves our transportation, i.e., transportation information and visibility. 
In summary, we can say that TMS has the following benefits: 
Resource and cost savings, greater safety, better quality in the service provided, better responsiveness to unforeseen events and higher productivity. 
What do you think will be the future of sourcing and procurement applications? 
Systems and processes generate extremely important data. 
Therefore, it is important to evaluate the data, understand it and take actions derived from it. It is also useful to cover the need for real-time information from end customers which leads to achieve customer service objectives. 
I have no doubt that the implementation of these systems will continue to grow in different industries. 
The logistics world has understood that although these technologies do not solve problems, they minimize them and reduce reaction times. 
It is essential that TMS systems can handle large amounts of data. They must also be able to receive data from other systems, interpret that data and perform recalculations flexibly and quickly. 
In an increasingly competitive world, these technologies will continue to advance, helping industries to reduce costs.  
Technology companies are becoming more and more aware of the logistics needs, understanding the needs of the market and generating improvements that bring more concrete benefits. 
This study and analysis of needs by the technological industries is what makes me think that the use of these software will continue to grow constantly, since they will be increasingly useful because the more they understand the needs of the industries, the faster and better they will generate new tools. 
These technologies will continue to help us by giving us tools to improve the supply chain and logistics processes in general.