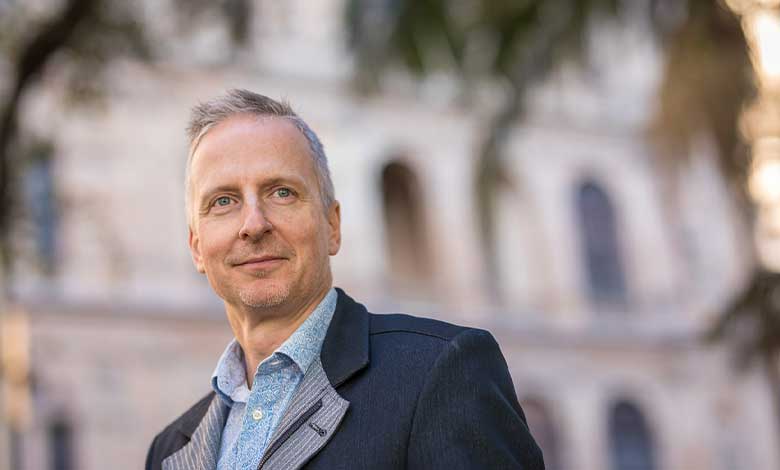 With a passion for sustainable business practices and a positive world change, Nicholas started Infomed 365 after seeing a disconnect in organisations' corporate social responsibility strategies and the tools at their disposal to hamess and understand data. Informed 365 is now the leading tech solution for over 3,000 Australian companies legally required to report under the Modem Slavery Act with high-profile clients such as the Property Council of Australia, Treasury Wine Estate, Zoos Victoria, and Michael Hill.
Supply chains keep international trade flowing, with companies sourcing materials from all over the world. Typically, buyers focus and base their decisions on production capacity, cost of labour and overall cost. With the current economic downturn and unexpected extraordinary events such as COVID-19, organisations are becoming even more cost focused, which can often lead to corporate social responsibility activity taking a backseat. 
However, at the same time consumer awareness has grown, and key stakeholders are now asking questions – "who made this garment?", "how much were the workers paid?", "was this product sourced in the most environmentally responsible way?". 
There are a number of ways Australian companies can evaluate their supply chain and work towards a more sustainable production process. Below is a guide to taking the right steps towards more sustainable social and environmental outcomes. 
Map out your supply chain – create transparency and collaboration by having honest

conversations and asking questions about sourcing locations, distribution and working conditions. Ensure your suppliers are aligned with your company's internal values.
Nurture supplier relationships to jointly assess and tackle risks and concerns – COVID-19 has

thoroughly demonstrated that even established networks need to be able to adapt literally overnight, resulting in significant transition pressure up and down supply chains.
Support network groups such as employee, investor, civil society and peak bodies – invest in

your key stakeholders and they will invest in you. Collaborating with your networks will provide opportunities and create solution-based approaches. This is particularly pivotal when referencing employee ethics and rights to provide a safe and healthy environment for workers.
Stay up to date with national and international legislation – legislation continuously changes

as government priorities evolve over time. Tracking key legislation directly relevant to your organisation and your supply chain will ensure your business is prepared and complies with national and international law.
Collaborate with supply chain management experts such as Informed 365, who can map out and identify the risks within your supply chain.
COVID-19 has exposed significant, previously unknown risks in global supply chains, but it has also amplified the need for greater visibility and transparency. Country and even state-based lock downs have forced organisations to reflect on their choice of international production leading to considerations such as, "can our products and materials be made on home soil?", "are international supply chain routes safe or too interconnected and risky?" and "how can we support our local economy?". 
We are only now beginning to understand the potential risks associated with the current supply chain system. However, the greater need for transparency and shocks like COVID-19 are encouraging innovation and the usage of big data to manage, monitor and track supply chains. Social, environmental and economic sustainability has to be an integral part of any organisation's strategy going forward to ensure it can meet future challenges.