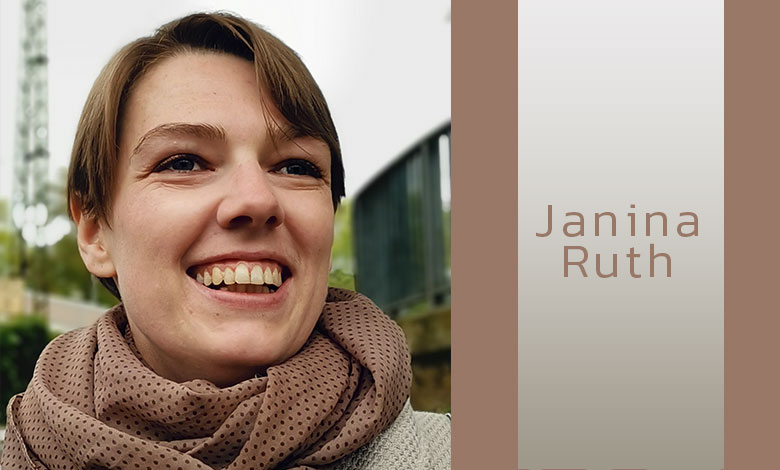 Can you tell our readers more about yourself and your professional background?
I am a trained journalist and have several years of work experience in this field. In the past, I have also managed translation and localization projects before starting to dig deeper into SEO and search engines.
Words, writing and languages are my passions, so within SEO my focus lies with keyword optimization, content creation and storytelling. Journalistic skills such as research, writing and the ability to explain complex contexts in a way that is easy to understand are very helpful, if not essential, in order to create high-quality SEO-content. Localization and translation skills come very handy when working on international projects.
I have now been specializing in search engines for more than four years, starting with SEO and then gradually incorporating PPC. I take care of all sorts of clients' projects; however, my focus is on the E-A-T sector (health, animals, etc.) as well as on e-commerce. These are the sectors most of my clients operate in.
How did you become interested in SEO?
While working as a journalist, I noticed that most of the structures and processes editorials used were still very much rooted in the 20th century and in an analogue way of thinking. As a young woman recently starting out in the job market, my perception was that continuing to work in that field would prevent me from gaining the abilities needed in the labor market of the future, so I aimed to start working in the digital sector.
Writing journalistic pieces on digital topics helped me meet my first contacts in online marketing and start building a network. I then got my first digital marketing job due to language, translation and copywriting skills. Back then, I was still curious about several online marketing fields, but soon realized search engines and especially SEO were the most fascinating one for me. So, I decided to specialize in search and have only been working on SEO and PPC projects since.
What are the major Google ranking factors?
As Google's John Muller has stated on Twitter in more than one occasion, "everything is a ranking factor".
Of course, when optimizing for a keyword, you should use this keyword on your page, otherwise Google won't recognize that's what your content is about. You should also give a good answer to the search request and the users' search intent or you won't rank.
But furthermore, I have experienced that it is worth paying attention to every detail. For example, Google likes order and a clear website structure and you should pay attention to all aspects involved. The same is true for user journey, technical SEO, links and more. Basically, just try to create high-quality content and a high-quality surfing experience for users on your website, paying attention to every single detail involved. Then you will likely be rewarded in Google rankings.
In your opinion, how important is SEO when it comes to e-Commerce?
SEO is extremely important for e-Commerce. As a user, when I want to buy an item online, I type the name or a description into Google, looking for this product. Say I want to buy a bed for my dog: I'll probably type something like "dog bed" or "buy dog bed" into Google. Maybe I already know a brand of dog beds I like, then I might search for "hunter dog bed". If your business is selling dog beds, you don't want to miss the hundreds or thousands of users that shop this way just because you didn't invest in SEO and are not ranking well enough for those keywords. Use both branded and general search terms when optimising your products.
As I mentioned before, SEO is all about providing a great user experience on every step of the way. So once on your website, SEO optimizations can be helpful to drive conversions. If your user journey is easy, fun and interesting, your users will be much more inclined to buy your products.
In your opinion, which are the main challenges for digital marketing and SEO in 2021?
The Google User Experience Updates are currently rolling out and they seem to be mussing up the whole market quite a bit, with several surprises. I'm curious to see how this will be affecting SEO throughout the summer and what optimization measures we will be prioritizing in my projects starting September.
What advice would you like to give to the SEO beginners?
Don't be afraid, be curious and creative, try things out and measure your results. Draw your own conclusions and accumulate your own experiences, so you find out what works for you and your projects instead of chasing any most recent industry trend. There are many ways of achieving great results and just because somebody else has done something before doesn't mean it will work for you. The other way around, also be aware that your newbie approach might be very valid even if none of the famous SEO experts has tried it before.
Making mistakes is normal, it has happened to all of us, and that's how you gain experience, knowledge and wisdom. Rather than trying to avoid mistakes, learn how to fix them quickly and easily and to recognize the lessons they are teaching you.