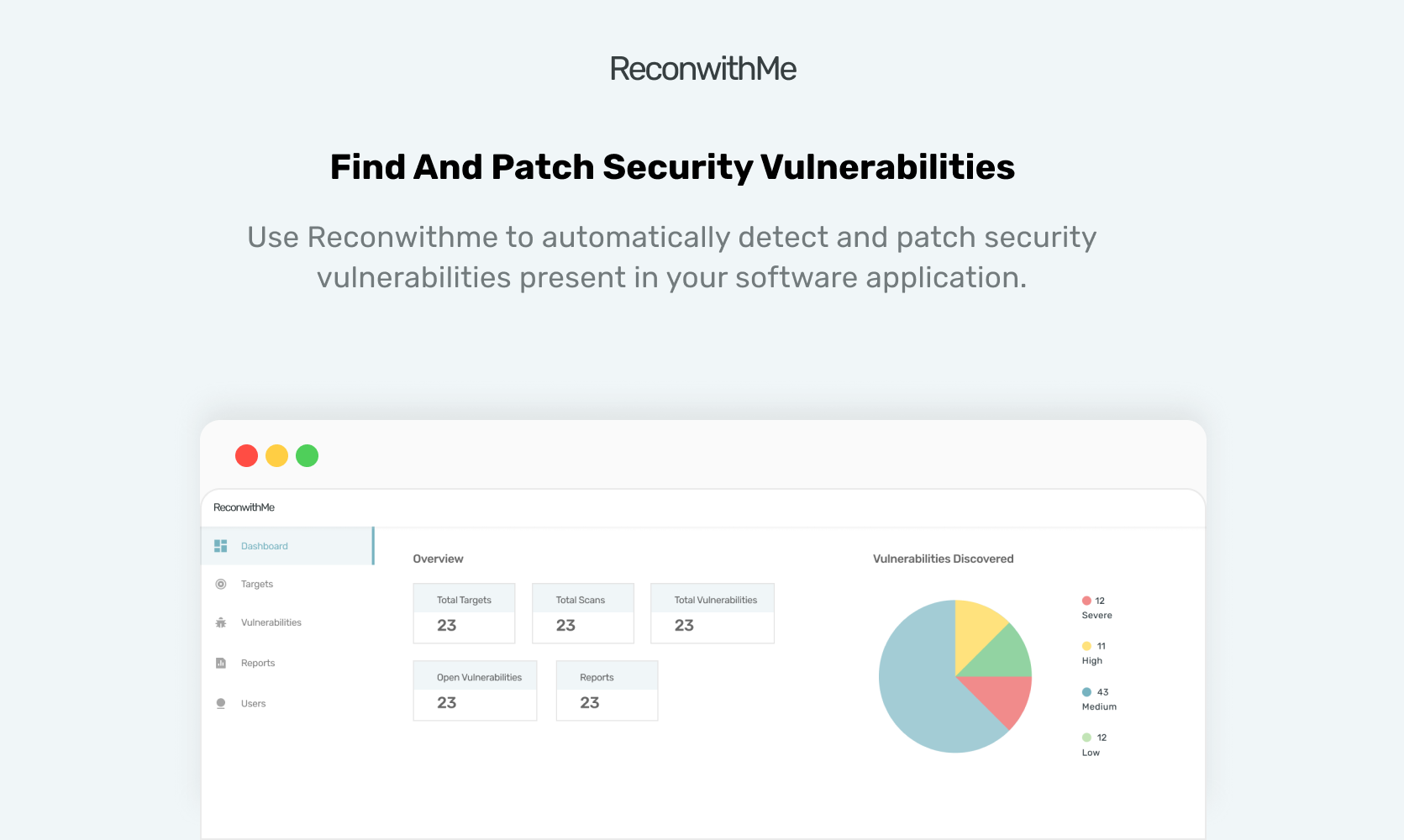 Nassec today announced "ReconwithMe", a new cyber security product. ReconwithMe is a SAAS tool that automatically detects and reports security vulnerabilities present in a software application, drastically decreasing the burden of a penetration testing.
"ReconwithMe will help businesses prevent cyber attacks as it automatically detects security vulnerabilities present in a software application. It will also make the vulnerability management process easier and cost effective," says Ajay Gautam, Head of Security at Nassec. 
Features and benefits of ReconwithMe include.
Find security vulnerabilities 

Gather preliminary information for manual testing

Inbuilt bug tracker to manage vulnerabilities
ReconwithMe will be available for pre-subscription from September 10, 2020 starting from USD 25 per month. However, the full version will only be available after December 10, 2020. The company has announced to give 50% to the first 100 subscribers. For more information on ReconwithMe, visit reconwithme.com.
Nassec is a cyber security firm dedicated to providing vulnerability management solutions. Nassec has been trusted by industries ranging from fintech to blockchain and SAAS to Ecommerce. With cyber attacks rising rapidly, businesses require cyber security solutions more than ever. Nassec offers tailor-made vulnerability management solutions to help prevent cyber attacks.