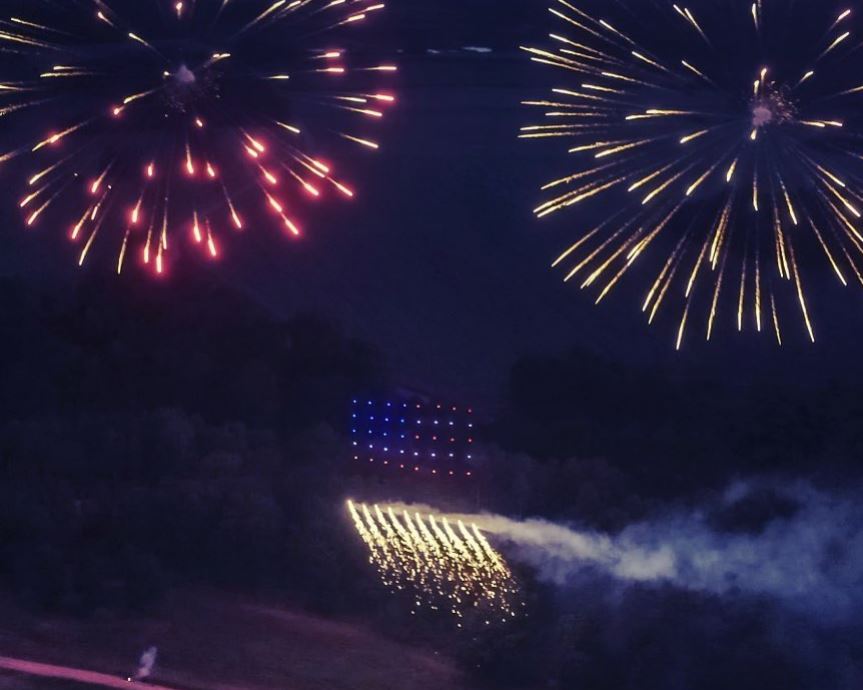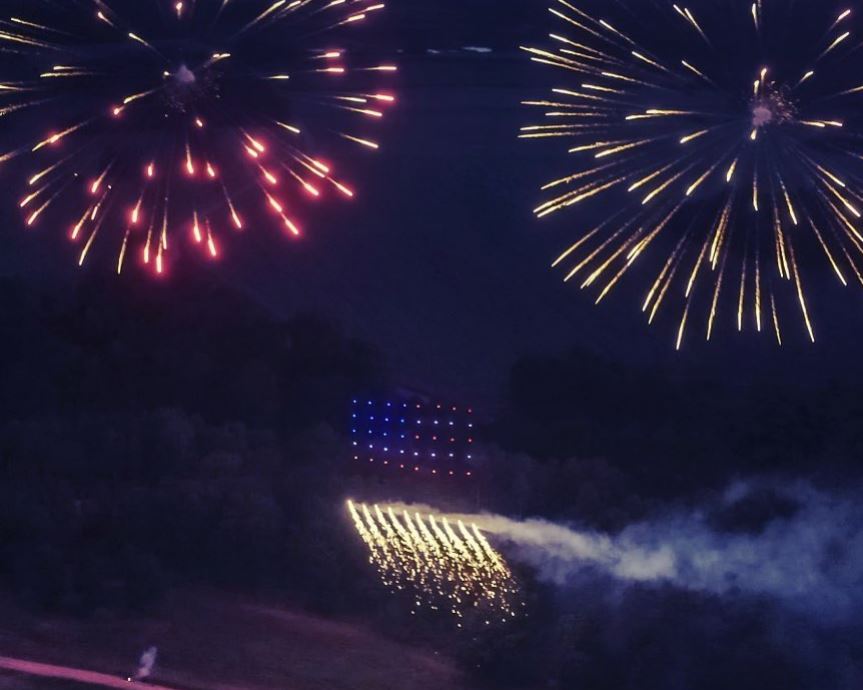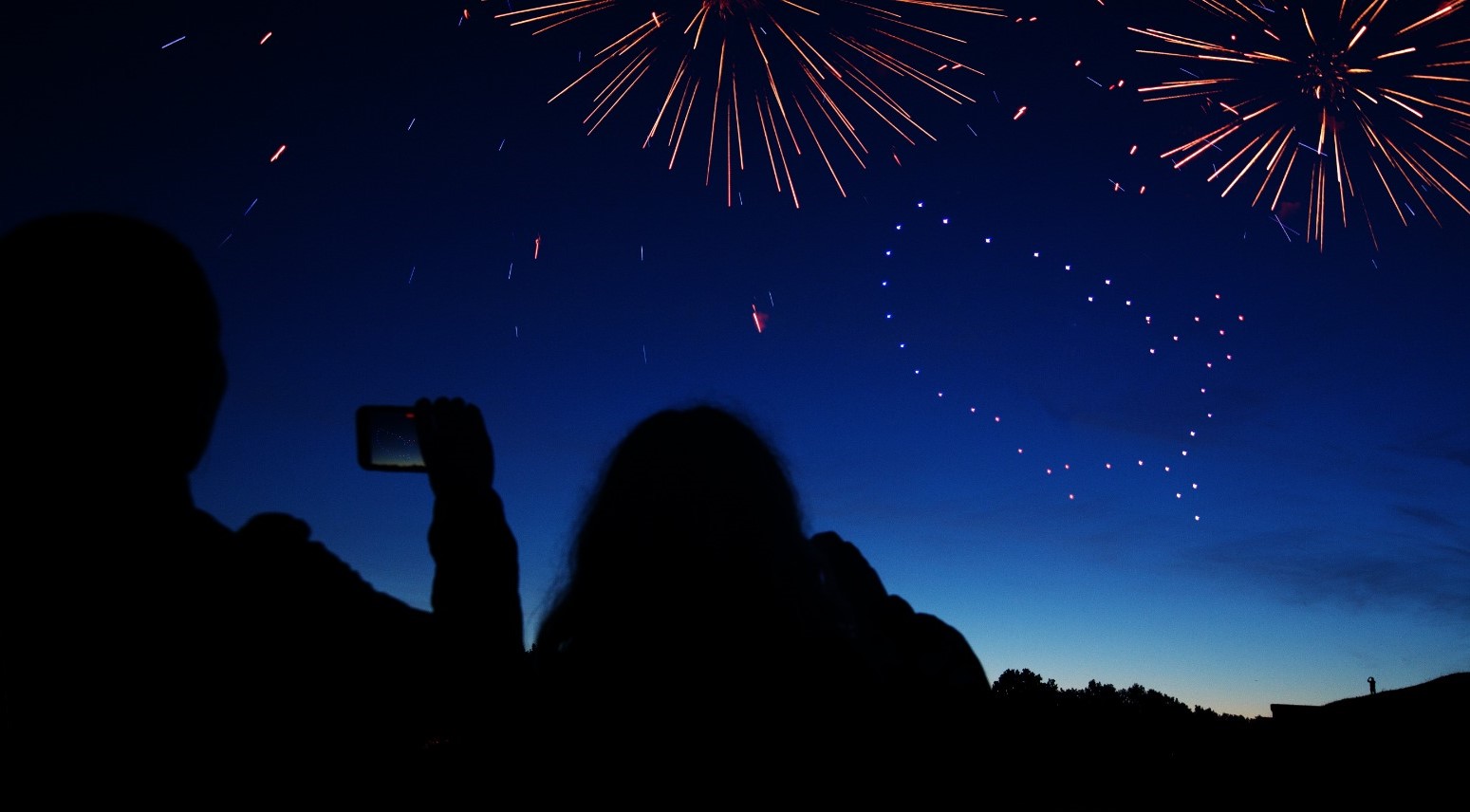 SPH Engineering releases Drone Show Software update making it compatible with time code machines, bringing new tool for the entertainment industry to integrate drone shows with any outdoor events and performances. This integration was firstly presented during an event on 4th of July combining two drone fleets equipped with lights and pyro, and fireworks in synchronised formations with music.
The released update of Drone Show Software enables entertainment industry to use drones not only as a standalone performance perfectly synchronised to music, but also to integrate drone shows as a part of more complex outdoor happenings like, concerts, laser or fountain show or firework displays.
The option to equip drones with not only lights adds an extra layer of versatility of drone application for the entertainment industry – enhancing or replacing show elements which can't be used for certain events because of increased fire, loudness or flashing hazard.
How it works
The timecode with music is started from one controlling computer and passed over to all the receiving hardware – fireworks control panel and drone show controlling computer. Once the timecode is started, the show is initialised and all components wait for starting command. The video recording presents how accurate the drones and fireworks create synchronised formations and interact with the music rhythm.
"SPH Engineering is honoured delivering new Drone Show Software offering fundamentally new event experience. The new tool allows to integrate all essential elements for an excellent performance, like music, special effects and drone dance which can also be delivered as a digital entertainment. We are very excited to deliver a solution to the demanding customers who thrive for excellence to ensure them the possibility to create new level shows," says Alexey Dobrovolskiy, CTO of SPH Engineering.
The 4th of July show for Independence day celebration is a collaboration of three companies based in Latvia (EU):
BaseMotion – choreography and flight planning of drones 
SPH Engineering – drone fleet, hardware and Drone Show Software
IFD International Fireworks Design – pyrotechnics and choreography